The American Horror Story Actress Fans Think Is Criminally Underused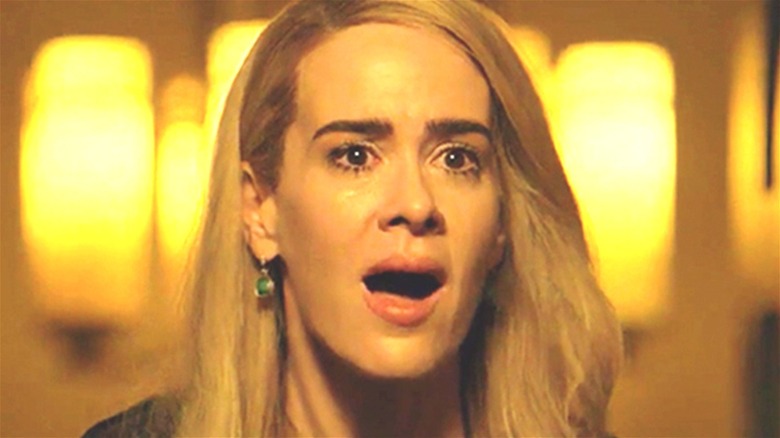 FX
While "American Horror Story" is known for utilizing an ensemble cast of fan favorites and returning veterans, not all of its stars are synonymous with the franchise. Some have appeared just once, like Kate Mara in "Murder House," while others pop up in multiple seasons with smaller roles, like Jamie Brewer.
Not everyone can be like Lily Rabe, Evan Peters, and Sarah Paulson, who have appeared in nearly every season of the show in significant roles. The latter two have also portrayed multiple characters within a single season more than once.
On the show's subreddit, u/MercuryMonarch started a popular thread about one actress, calling her "underrated," and saying that "she deserves a main role!" With over 1,000 upvotes and dozens of positive comments, it's clear that fans consider her to be integral to the horror anthology series.
So, which "American Horror Story" actress do fans want to see more of? The answer shouldn't necessarily surprise you.
Mare Winningham is a triple threat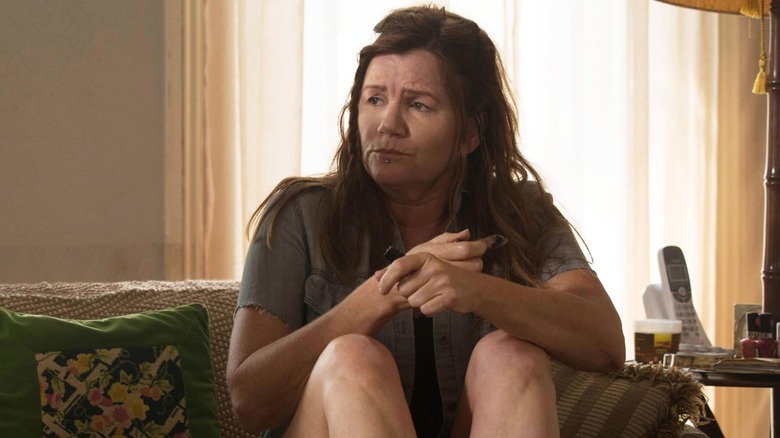 FX
With roles in "Coven," "Freak Show," "Hotel," and "Cult," Mare Winningham has impressed fans. The two-time Primetime Emmy winner is a prolific actress, singer, and stage performer known for "Amber Waves," "George Wallace," and "Georgia." Additionally, she was in the Brat Pack film "St. Elmo's Fire." Fans on the subreddit were eager to praise her roles, saying that she's a "great character actress" who gives depth to even the least likable characters. 
"Her performance in coven was something else," wrote u/Grotesque-penguin, referring to the abusive Alicia Spencer. "Never been sympathetic towards a character in one scene then repulsed by her in the next scene!"
Her performances in "Cult" and "Hotel" stood out to fans who agreed that she deserves more screen time. "I wish her role in Cult had been bigger!" exclaimed u/gemininature.
"She easily could have jessica lange level type of roles (just as frances) and she would kill it," wrote u/sadjunipero, giving the ultimate compliment. Lange has long been the anthology series standout leading lady — right up there with Sarah Paulson. 
While Winningham isn't returning for the upcoming Season 10, "Double Feature," it's unlikely that her time with "American Horror Story" is over.