The Real Reason George Dzundza Left Law And Order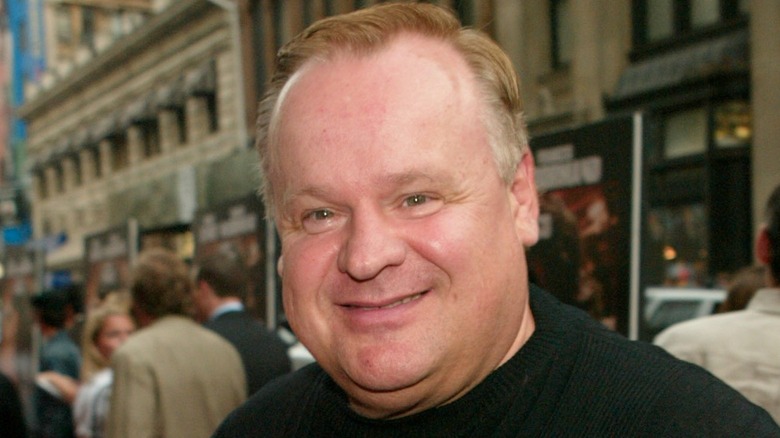 Evan Agostini/ImageDirect
Debuting on NBC in 1990, "Law & Order" was a long-running mixture of police procedural and courtroom drama that became a perennial favorite, lasting 20 years on the air and ensuring its place in syndication. The series had a unique format in which the first half followed the police who investigated the crime and arrested suspects, and the second half was a courtroom drama in which the prosecution continued the case and attempted to see the perpetrator punished. The series' format was a winning one, so much so that the core series had a number of spin-offs, like "Law & Order: Special Victims Unit," (the longest-running live-action TV series currently on the air), "Law & Order: Criminal Intent," and "Law & Order: LA," to name a few.
Over the course of the show's 20 seasons, many different actors played the leading roles, as new characters were introduced and previous characters were retired or even (in rare cases) killed off over the course of the series. One of the earliest departures from the series saw Detective Max Greevey (George Dzundza) gunned down in the debut episode of Season 2, "Confession," due to Dzundza choosing to depart the nascent series. But why exactly did Dzundza leave?
Dzundza left the series when it moved to New York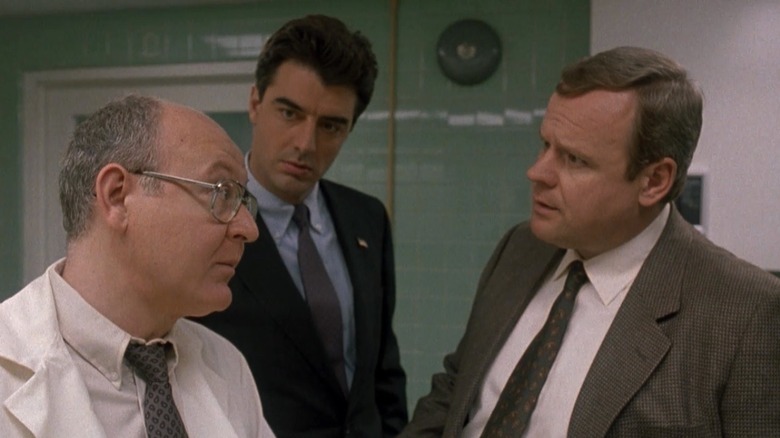 NBC
During "Law & Order's" first season, Max Greevey was an experienced investigator who served as a mentor figure to the younger Detective Logan (Chris Noth) and was one of the first characters on the series to help set the tone of "Law & Order." Only two other lead characters would die in the line of duty over the course of the show: Assistant District Attorney Claire Kincaid (Jill Hennessey) is killed by a drunk driver, and Alexandria Borgia (Annie Parisse) dies at the hands of kidnappers.
While set in New York, "Law & Order" was initially planned to film largely in Los Angeles, but the production decided to settle in New York permanently. This did not please George Dzundza, who found the continual commute across the country a strain. This, plus a desire not to move his family from their home to New York permanently, informed his decision to leave the series. 
Dzundza's final episode of "Law & Order" was the Season 1 finale "The Blue Wall." Greevey would subsequently die in the Season 2 premiere episode "Confession," though this was not actually Dzundza but a stunt double filmed from behind and in shadow.
While Dzundza's departure leaves one wondering what might have been, given his motivations the decision is an understandable one.