Should Brett And Casey Fans Be Worried Over The Latest Chicago Fire News?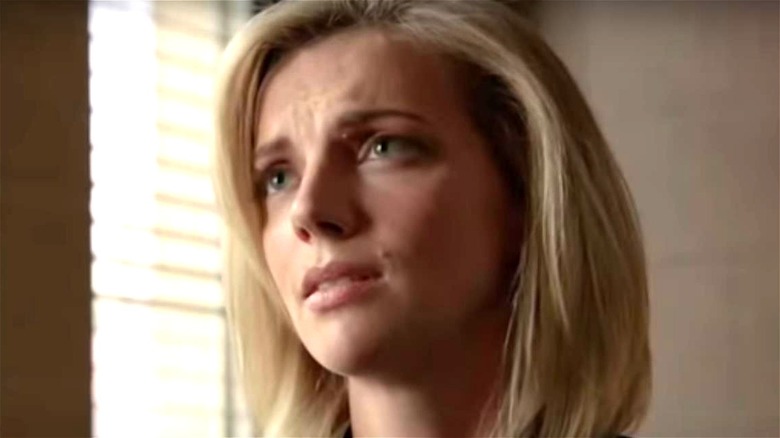 NBC
Fans of NBC's "Chicago Fire" have been watching paramedic Sylvie Brett (Kara Killmer) and Truck 81 boss Matt Casey (Jesse Spencer) circling each other for quite a long time now, but the ending of the firefighter drama's season 9 finally changed this after both characters managed to open up about their feelings for each other. With this fresh and eagerly awaited development, it looks like fans of the show might finally get to enjoy the payoff of this lengthy plotline, and the next season could give Brett and Casey some happiness on the relationship front.
Then again, things might take a much darker turn. Derek Haas, the showrunner and executive producer of "Chicago Fire," recently made some comments that seem to indicate that the long-awaited relationship may not be quite as smooth sailing as fans no doubt hope. So, what does the show's season 10 potentially have in store for the two? Should Brett and Casey fans be worried over the latest "Chicago Fire" news?
Brett and Casey are about to have a big surprise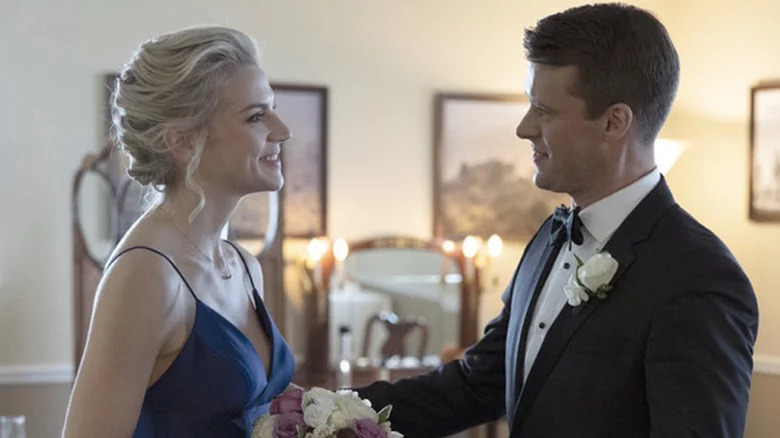 NBC
In an interview with ET Online, Derek Haas revealed in no uncertain terms that season 10 of "Chicago Fire" plans to shake things up in a pretty major way — and while a large part of this involves the payoff from the boat-themed ending of season 9, viewers should stay on the edge of their seats on the Brett and Casey front, as well. 
"That was the slowest burn ever, so now I think it'll get hotter," Haas said about the couple. "But I always say this; we're 'Chicago Fire', so it's never sunshine and roses. We'll find something new to affect this happy couple as they're going forward."
While this might seem downright threatening, he did note that Brett and Casey will be able to build a pretty good relationship. Unfortunately, he also stated that it's almost certainly going to be tested very soon. "The couple's going to be solid, strong, but it's always outside circumstances that affect this couple rather than internal conflict," the showrunner revealed. "Their feelings aren't going to just suddenly evaporate, but sometimes the world doesn't honor your plans. Life is full of surprises and there's a big surprise coming for them."
All in all, it looks like you should very much be worried about Brett and Casey — or rather, the ominous surprise that's looming on the horizon. 
Season 10 of "Chicago Fire" premieres on September 22 on NBC.