What The Final Girl From Halloween 4: The Return Of Michael Myers Looks Like Today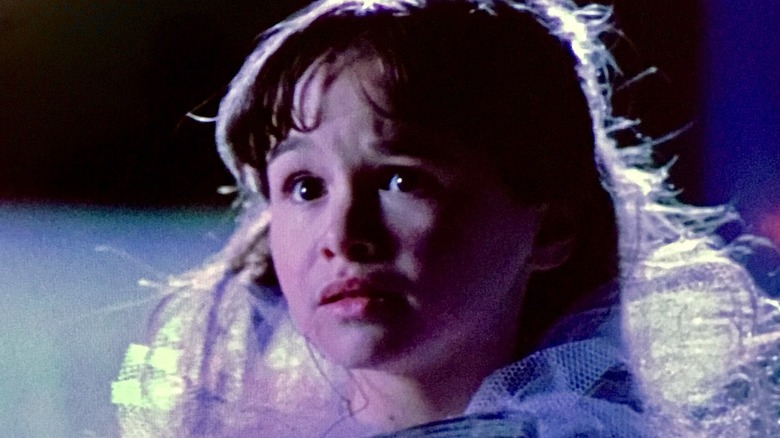 Galaxy International
Over the span of four decades, Michael Myers has served as the frightening face of the "Halloween" franchise. But it's not just The Shape that moviegoers remember most about the slasher films.
In each installment, Michael is tasked with terrorizing a helpless victim who usually has some sort of personal or family connection to him. In "Halloween" and "Halloween 2" it was Jamie Lee Curtis' Laurie Strode. The third film, "Halloween III: Season of the Witch," was a departure from the Strode/Myers storyline. However, another poor soul would eventually be singled out in the fourth installment, "Halloween 4: The Return of Michael Myers."
Her name was Jamie Lloyd, played by longtime scream queen Danielle Harris. But this go-around, Jamie wasn't a teenager in high school like her predecessor. Harris was reportedly 11 years old while filming "Halloween 4" (via Page Six), and her character is presumed to be around four years younger. The 1988 flick was a commercial success and led to Harris being cast again in "Halloween 5: The Revenge of Michael Myers." 
Harris' Jamie was ultimately chosen to replace Laurie Strode after Curtis refused to come back to the franchise. The producers wrote her into the script as Strode's daughter, who is now living in a foster home following the off-screen death of Strode in a car accident. Harris wound up striking a major chord with horror fans, who were captivated by her character's ability to read Michael's mind thanks to a psychic gift she has. So, where is the final girl of "Halloween 4" today?
Harris is an established 'horror gal'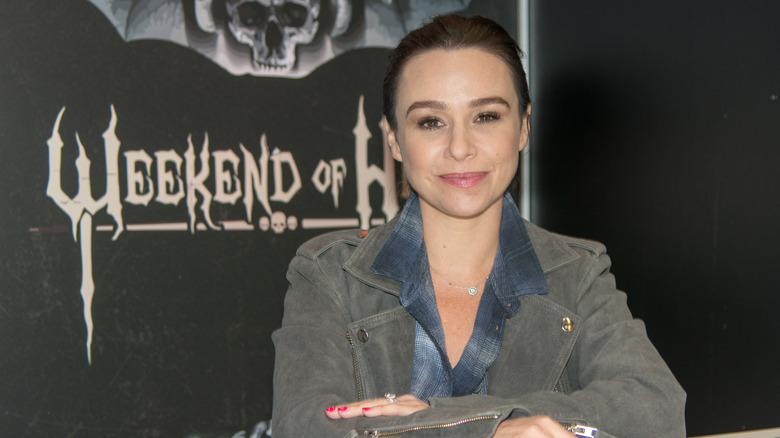 Markus Wissmann/Shutterstock
If you're a fan of slasher films past or present, then you've probably seen Danielle Harris come across your screen a time or two since her days of going toe-to-toe with Michael Myers.
Describing herself on Instagram as the "horror gal," Harris compiled a murderous hit-list of movie credits after "Halloween 4" — with roles in "Urban Legend," the "Hatchet" franchise, "Stake Land," "See No Evil 2" and the Rob Zombie "Halloween" remakes as a completely different character. She's appeared in a slew of other films, including "Marked for Death" (1990), "Don't Tell Mom the Babysitter's Dead" (1991), "The Last Boy Scout" (1991), "Free Willy" (1993), and "Daylight" (1996). 
In 2012, Harris' horror chops landed her in the Fangoria Hall of Fame. The 44-year-old wife and mother-of-two is still acting to this very day, and just recently made an appearance in Quentin Tarantino's "Once Upon a Time in Hollywood." She can also be found at horror events and Comic-Cons across the country throughout the year. Describing her life and career today, Harris wrote in a July 24 Instagram post, "I love my job."