How Much Money Chumlee Makes From Pawn Stars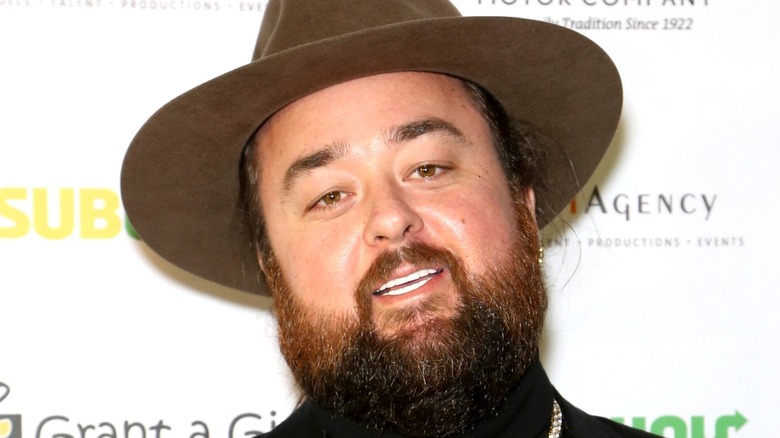 Gabe Ginsberg/Getty Images
Based on information from Glassdoor, pawn shop managers make roughly $40,000 annually, while your average pawnbroker might bring in between $15 and $17 per hour. Of course, the crew at the Gold & Silver Pawn Shop in Las Vegas, which functions as the home for the hit reality series "Pawn Stars," is anything but average. 
After all, it's not like most pawn shops have the opportunity to purchase a guitar played by Jimi Hendrix or old documents that date back to the country's founding. In fact, if you visit the Gold & Silver Pawn Shop these days, it's more akin to a tourist attraction than a store. You probably won't get a chance to see any of your favorite stars from the show, like Rick and Chumlee, but you could buy some "Pawn Stars" t-shirts if you want.
Given "Pawn Stars" rise in the zeitgeist, it should come as no surprise to hear how the main cast members make far more than $40,000 a year. Chumlee alone makes just about that by filming a single episode.
Chumlee makes $25,000 per episode of Pawn Stars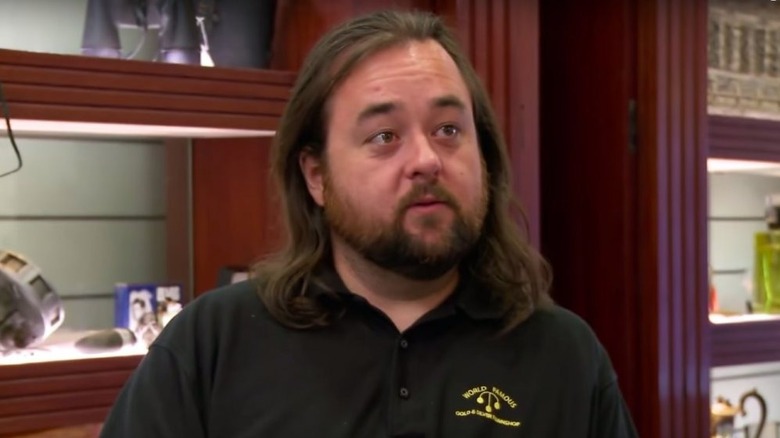 History
According to Celebrity Net Worth, Chumlee brings in $25,000 for each episode of "Pawn Stars," giving him a current net worth of roughly $5 million. That's not a bad payday, especially seeing how there tend to be 30 episodes within a single season of the reality show. With those kinds of paychecks, Chumlee has been able to live in luxury in Las Vegas, far beyond the means of your average pawn shop worker. 
In 2019, Chumlee sold his house located just off of the Vegas Strip to the tune of $1.38 million after it had spent two years on the market with an original asking price of $1.8 million. The property consists of two acres, including nine bedrooms and eight bathrooms in the main property. There's also a massive pool as well as a guesthouse.
Thanks to the success of "Pawn Stars," Chumlee has been able to extend into other ventures. The pawn worker opened his own candy shop in downtown Las Vegas appropriately called Chumlee's Candy on the Boulevard. The "Pawn Stars" mainstay opened the shop with his brother, Sage Russell, and the store offers all kinds of classic and retro candies for customers looking to indulge their sweet tooth. The hustle is real for Chumlee.