Leslie Grossman Teases What's To Come In American Horror Story: Death Valley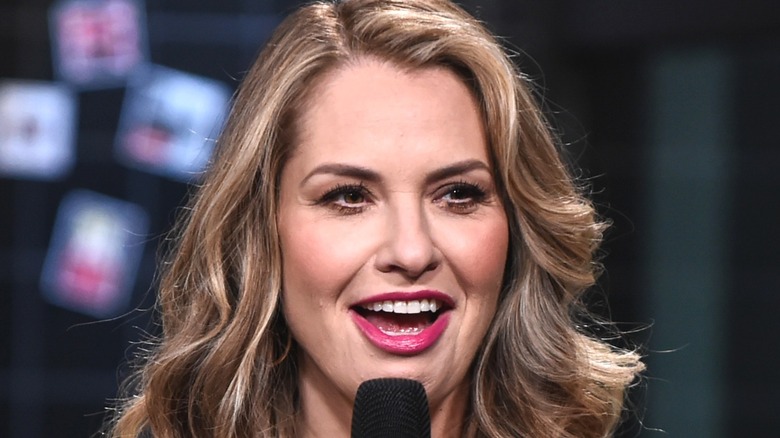 Daniel Zuchnik/Getty Images
Season 10 of the long-running anthology horror series, "American Horror Story," is subtitled "Double Feature" in reference to the fact that it tells two separate stories. The first half of the season is titled "Red Tide," and takes place in Provincetown, Massachusetts. Meanwhile, the second half of the season, which has yet to premiere, is titled "Death Valley." Currently, few details are known about "Death Valley," but an early preview for it hinted at its inclusion of aliens as well as some unknown connections that may bridge together the season's two halves.
The final episode of "Red Tide," titled "Winter Kills," aired on Wednesday, September 22, with the first episode of "Death Valley" set to air one week later on September 29. The highly-anticipated episode is titled "Take Me To Your Leader," which suggests that the aliens teased leading up to the "Double Feature" premiere will, indeed, factor into the season's upcoming second half.
With that in mind, recurring "American Horror Story" cast member Leslie Grossman recently spoke to Newsweek about what fans can expect from "Death Valley" in anticipation of its forthcoming premiere.
Leslie Grossman says Death Valley is 'totally unique'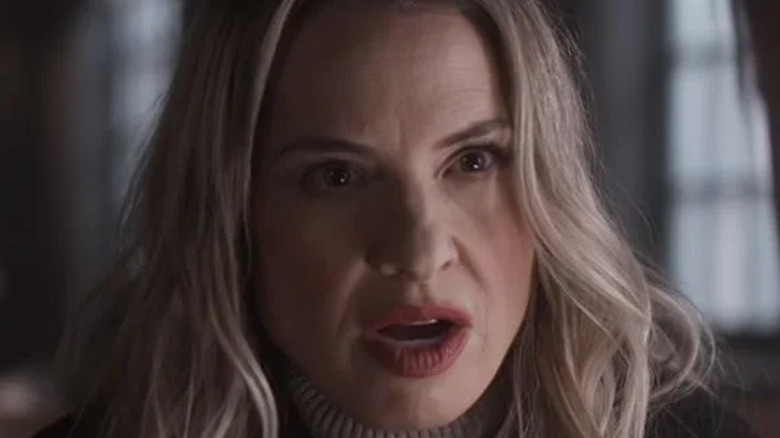 FX
"I will say it is wildly inventive," Leslie Grossman said when asked by Newsweek to describe what the "Death Valley" half of "American Horror Story: Double Feature" will bring to the table. "Once again, I don't understand how Ryan [Murphy] does this, that ten years in and ten seasons in he's able to have these incredibly fresh, totally unique, really specific ideas. So I think people are going to enjoy it. It's very different, and really clever!"
Grossman additionally confirmed that she will appear in "Death Valley," before hinting that, in true "American Horror Story" fashion, the season's second half might not just connect to "Red Tide," but some of the series' previous seasons as well. "There are always little connections and Easter Eggs that are left for the fanbase, and so there's always a tie and a connection with all of the seasons," Grossman cryptically teased when asked about "Death Valley."
Beyond that, however, Grossman told Newsweek that she's not allowed to give away anything that might constitute a spoiler, joking, "I'm trying to think [of] what I can say! You get put in 'American Horror Story' jail." Of course, Grossman isn't the only "Red Tide" star returning for "Death Valley," with Sarah Paulson also set to appear in it as Mamie Eisenhower, while first-time "American Horror Story" actor Neal McDonough is set to play Dwight D. Eisenhower.
Fans will get their first proper look at "Death Valley" when it finally kicks off on Wednesday, September 29.