Ryan Reynolds Shares How He Injured Denzel Washington Twice On Safe House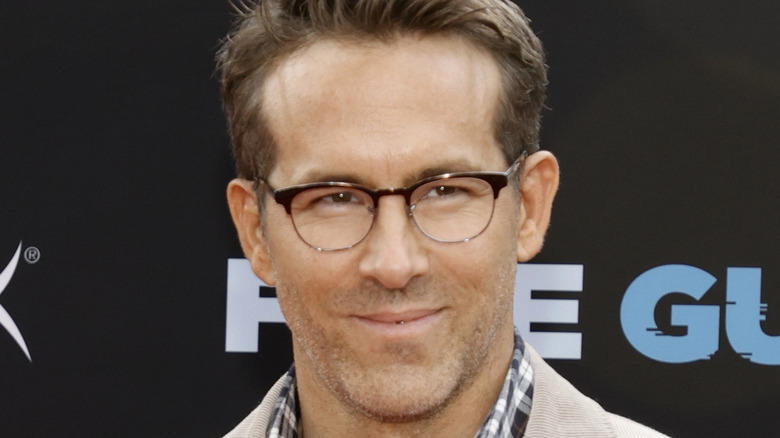 Jamie Mccarthy/Getty Images
The 2012 movie "Safe House" is an action thriller about CIA operatives on the edge of danger, starring two of the biggest stars of their respective generations in the form of Ryan Reynolds and Denzel Washington. Not to mention, it has stunts, explosions, and car chases galore. The film follows the story of CIA agent Matt Weston (Reynolds), who is on the run from a mysterious enemy who wants him dead. When double-agent Tobin Frost, played by Denzel Washington, shows up at a CIA safe house, the location is attacked, setting in motion the plot of the film.
A twisted tale of espionage, the film has endured for almost a decade and is now trending once again on Netflix. In honor of that, Ryan Reynolds saw fit to reveal a never-before-told detail from on set. As it turns out, the "Free Guy" star did some serious damage to Washington while they were shooting the movie. And if you can imagine living that down, Reynolds did it not once, but twice!
Reynolds smashed his head into Denzel's eye ... twice!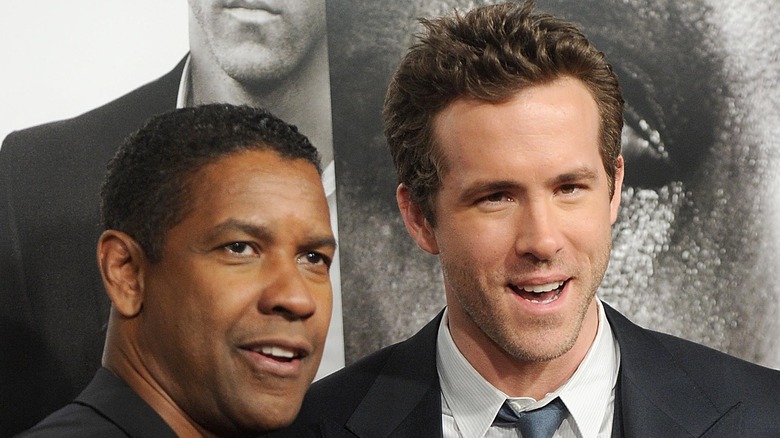 Jamie Mccarthy/Getty Images
A film as high-octane as "Safe House" was always going to involve dangerous elements, and Denzel Washington and Ryan Reynolds are both legendary actors who have been known to do their own stunts. Even so, when you're acting alongside Denzel, the last thing you want is for him to remember you as the guy who injured him, as apparently happened to Reynolds.
In a Facebook post, the "Deadpool" star reminisced on an unfortunate turn of events from the "Safe House" set. "The second day shooting, we were filming a scene inside a speeding, out of control car," Reynolds wrote. In the chaos of the moment, Reynolds' head, as he recalled, "smashed into Denzel Washington's eye." The physics of the stunt must have been somewhat repetitive because Reynolds says the eye-smashing happened "not once... but twice."
It takes more than a shiner to bring down as seasoned an actor as Washington, and according to Reynolds, everything turned out fine "because he's Denzel Washington." The lasting damage was done to Reynolds' pride. "I still haven't recovered," he quipped.