Here's Where You Can Watch The Deadpool Movies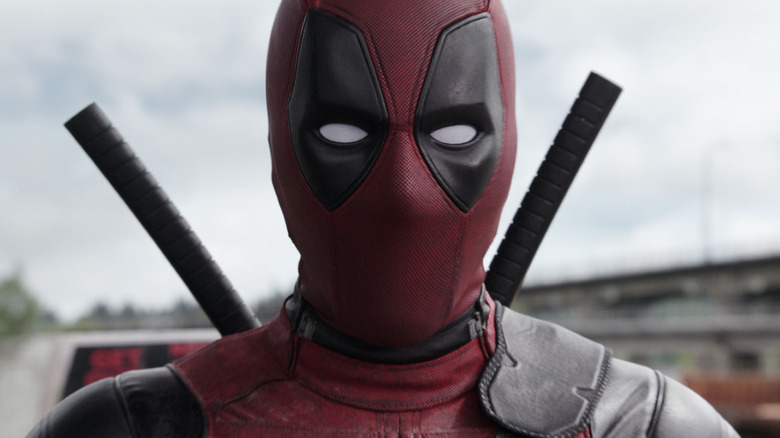 By the time 2016 rolled in, even people who had never picked up a comic book in their life knew the general structure of superhero stories, especially when it came to their origins. You have a special "chosen one" who's granted extraordinary powers. This usually works in tandem with the reveal of a dastardly antagonist, who's more often than not an evil mirror to the hero. There are ample fight sequences and usually a giant blue beam shooting into the sky, and you have an easy $750 million at the box office, minimum. 
It was the perfect time for a superhero movie to come along to skewer all of the tropes of the genre, and audiences received precisely that with "Deadpool." Ryan Reynolds perfectly embodied the Merc with a Mouth as he broke the fourth wall and pointed out everything that doesn't make sense with these movies. Today, Deadpool is as synonymous with the genre as Iron Man or Wonder Woman, and it's no surprise fans wait on bated breath to receive any news possible about "Deadpool 3."
For the time being, you can always laugh yourself silly by going back and revisiting the original duology. Sadly, that's easier said than done if you don't have a Blu-ray player.
Your best bet is to rent or buy copies of Deadpool and Deadpool 2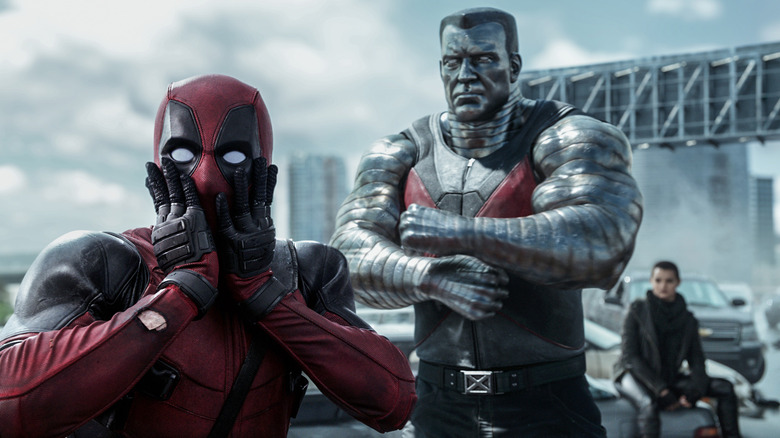 20th Century Studios
For a while, you could catch both "Deadpool" movies on Hulu. It made sense that would be the Merc's home since Disney owns that streaming platform, and Disney bought out 20th Century Fox in 2019. The "Deadpool" movies were both made by Fox, and the R-rating means Hulu was a better fit than Disney+, which seems to cap its content at PG-13. Unfortunately, tragedy struck in May 2021 when both superhero parodies left the platform. Now, it's harder to watch both films than it is to find more mutants in Charles Xavier's mansion.
The original "Deadpool" currently isn't available on any streaming services, but you can catch "Deadpool 2" on fuboTV. That service offers a seven-day free trial, so if you absolutely have to check out the sequel right this second, you can always sign up, watch the film, and end your membership within the next week. Of course, you may want to watch these films more than once, and in that case, your best bet is to purchase them outright. 
"Deadpool" is available to buy on Amazon Prime Video for just $14.99, while the sequel costs $5 more. That comes out to about $35 total, but you can also look into building upon your physical media collection. DVD and Blu-ray versions of the movies are available, and you may be able to get a good deal at places like Target and Best Buy. It may take a little searching, but it's worth it to always have Wade Wilson in your life.