The Forgotten Ryan Reynolds Spy Thriller Dominating Netflix Right Now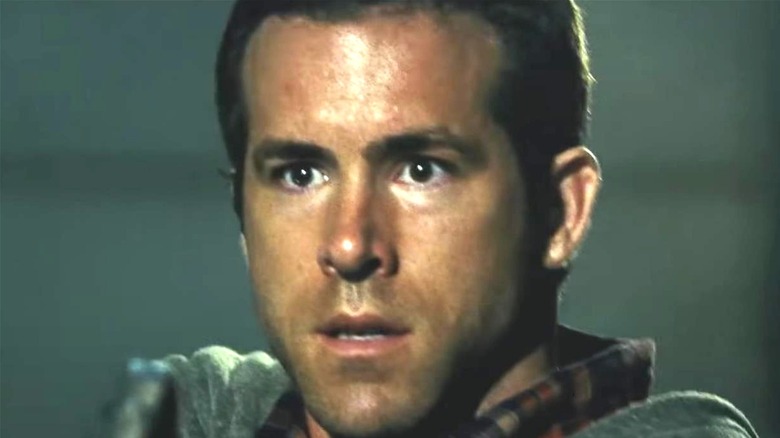 Universal Pictures
While Ryan Reynolds is well-known for his roles within the action genre over the past few years, with recent hits like "Free Guy," "The Hitman's Bodyguard," and of course, "Deadpool," that wasn't the case 10 years ago. Before about 2015, Reynolds was generally seen in comedies, with interspersed roles in other genres showcasing his talent. You might remember his performances in romcoms like "The Proposal" and "Definitely, Maybe," but if you call yourself a real Reynolds fan, you should know his lesser-known projects, like the tense thriller "Buried," which tested his acting talents to great success. 
There's no better time than now to look back and check out Reynolds's past films, and it looks like many fans are doing just that, as a film starring Reynolds from 2012 has been dominating Netflix recently. Actually, it's more of a duo movie, with Denzel Washington playing the co-lead, but together they add the charm and talent needed to make the spy thriller exciting. Released in 2012, "Safe House" has become extremely popular on Netflix, and it's a great film for any action fans out there to check out now. 
Ryan Reynolds plays a junior CIA agent in Safe House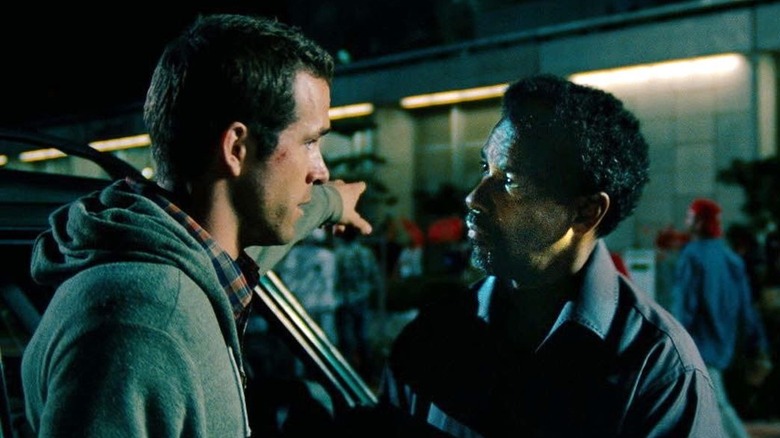 Universal Pictures
"Safe House" stars Reynolds as a junior CIA agent named Matt Weston who is stationed in Cape Town, South Africa to guard a safe house located there. Frustrated because he hasn't seen any action all year and is unable to gain experience, Weston is soon dragged into a huge plot to leak information about crimes committed by the CIA by a supposed criminal named Tobin Frost, played by Washington. Vera Farmiga, Brendan Gleeson, and the late Sam Shepard play powerful players in the CIA, all with something to hide. 
When a crew comes to the safe house and attempts to murder the captured Frost, Weston escapes with him, and soon enough Frost is trying to convince Weston that the CIA are playing him. Not understanding what's going on and with little past experience to go off of, Weston is unsure about what he should do. But as Weston and Frost continue traveling together and the CIA keeps chasing them, possibly planning to kill Weston along with Frost, Weston begins to believe the other man's claims of corruption. Will he help Frost expose the crimes of the CIA?
The movie is quite straightforward and predictable, but with great acting by the stacked cast and intense action sequences, "Safe House" is a solid spy movie that fans of the genre and Reynolds should definitely watch now on Netflix.