Chicago Fire's Taylor Kinney Opens Up About That Season 10 Cliffhanger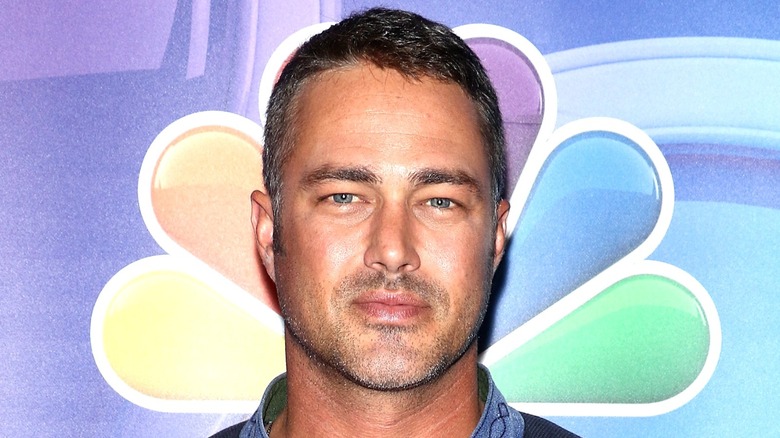 Jim Spellman/Getty Images
To see "Chicago Fire" is to love "Chicago Fire." The TV show, that is. To see an actual Chicago fire is to feel bad about watching the destruction of unique American architecture while simultaneously wondering how the people in the building are going to give unsolicited pizza reviews with their lungs all full of smoke.
Starting over: To see an episode of the hit television "Chicago Fire" is to love an episode of the hit television series "Chicago Fire." Before you know it, you might be tangled up in a decade-long thrill ride of Second City drama and Midwest conflagrations, and it's hard to think of a more heart-racing moment than the cliffhanger afforded fans by the end of season 9. There, longtime program star Taylor Kinney's Kelly Severide found himself in a real pickle when his squad was called to help a capsized boat in the middle of Lake Michigan — a lake which, up until this point, was generally considered pretty great.
Folks have questions leading up to the show's season 10 return, and while Kinney wasn't eager to give too much away, he did address "Chicago Fire's" dramatic exit in a recent talk with Cinema Blend.
It's the Chicago Water that'll get ya
"It was a doozy," Taylor Kinney said of the shoot that went into bringing "Chicago Fire's" season-ending cliffhanger to the screen. "I mean, we spent a lot of time in the water (...) We have an underwater camera operator, this guy Pete, who came out from L.A. to shoot all these scenes and we were in the water in Lake Michigan and in a pool, and we spent a lot of time underwater."
The complications of shooting in the water weren't lost on Kinney, who described a grueling production process. "So you can shoot for twelve hours a day and then it may translate to a minute and a half, maybe less than two minutes on the screen. But it looks amazing. And I couldn't be more proud to be a part of it. It's, you know, I'm living the dream."
But for how long? Fans of "Chicago Fire" will just have to tune in to the season 10 premiere on September 22 to find out.