Marvel Comments On Stan Lee Cameo Theory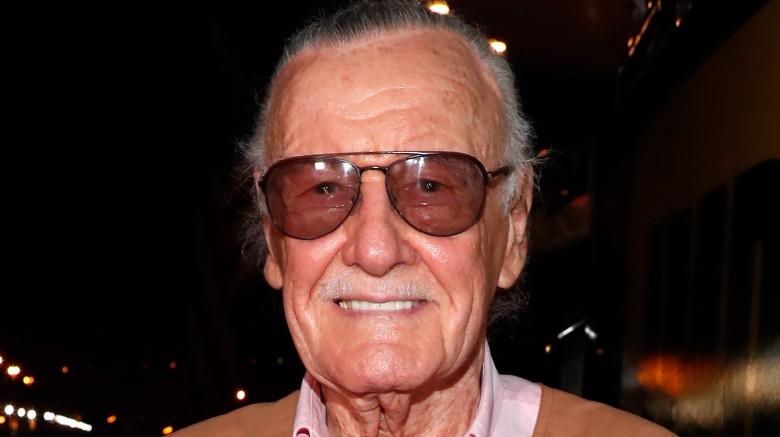 Getty Images
This article contains a very minor spoiler for Guardians of the Galaxy Vol. 2.
It's official, Marvel fans– Stan Lee is playing the same character in each of his cameo appearances, at least according to Marvel Studios President Kevin Feige. Feige, while speaking to reporters at a recent press junket for Guardians of the Galaxy Vol. 2, confirmed the popular fan theory, which was heavily teased during Lee's Vol. 2 appearance.
Lee's Guardians cameo features the legend sitting with a group of aliens known as the Watchers, where he makes a reference to "that time" he was a package delivery man (referring to his Captain America: Civil War appearance). "We always thought it would be fun," Feige said when asked about the theory. (via Screen Rant) "Stan Lee clearly exists, you know, above and apart from the reality of all the films. So the notion that he could be sitting there on a cosmic pit stop during the jump gate sequence in Guardians was something very fun."
Feige says that Guardians writer/director James Gunn came up with the idea for the sequence, and, although he says they "loved it so much," it seems that the studio may have been reluctant to actually put it in the movie at first. "It wasn't in for a long time and we put it back in towards the end of the process where he references that time he was a Federal Express agent," he said. "We thought it would be fun to put that in there because that really says, so wait a minute, he's the same character who's popped up in all these films."
While confirming this theory doesn't reveal much about Feige's overall plans for the MCU (which he has been keeping very tightly under wraps), it does offer at least a bit of an insight into the Marvel machine and gives fans a new reason to pore over all of Lee's cameos all over again. (Especially considering there might be a cameo alongside DJ Khaled to add to that list sometime soon.) If you're a big fan of Lee, see the inside story of how he went from delivering sandwiches (in real life, not as a cosmic being) to the face of Marvel.