The Gritty Cop Thriller That Everyone's Binging Right Now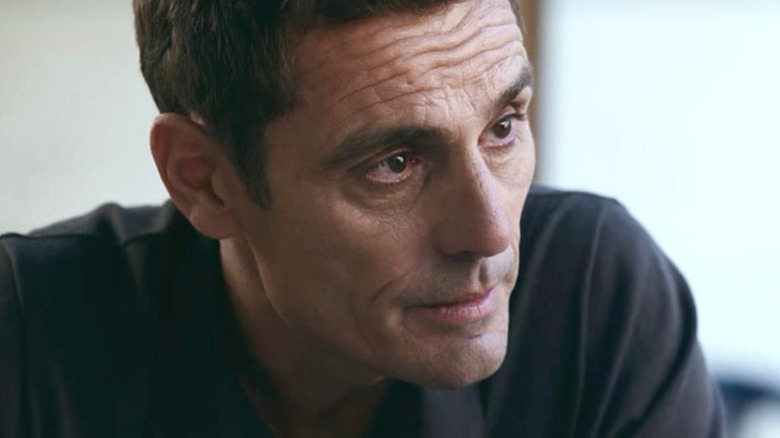 Netflix
Some of the most entertaining movies on Netflix right now are based on true stories. While films dreamt up by the imaginative minds of filmmakers are wonderful in their own way, there's just something about a great movie based on real-life that makes it even better. You also tend to learn about interesting real-life events from movies based on true stories, like in "Birth of the Dragon," which centers on Bruce Lee's infamous fight with Wong Jack-man. There are also movies that advertise themselves as based on reality but end up being heavily fictionalized. From "The Blind Side" to "Fargo," there are several "true story" movies that actually lie to viewers, although they are still entertaining.
Thankfully, one of the newest additions to Netflix is a thriller that advertises itself as based on a true story. However, this particular movie makes it clear that, while it's inspired by facts, the characters and events in the movie are made up. As a result, viewers will come away thoroughly thrilled by what they've just watched without feeling misled. If you're a fan of films inspired by true events and you also happen to enjoy thrillers, then this 2020 French cop drama should be next on your watchlist.
The Stronghold is a French cop thriller destined for greatness on Netflix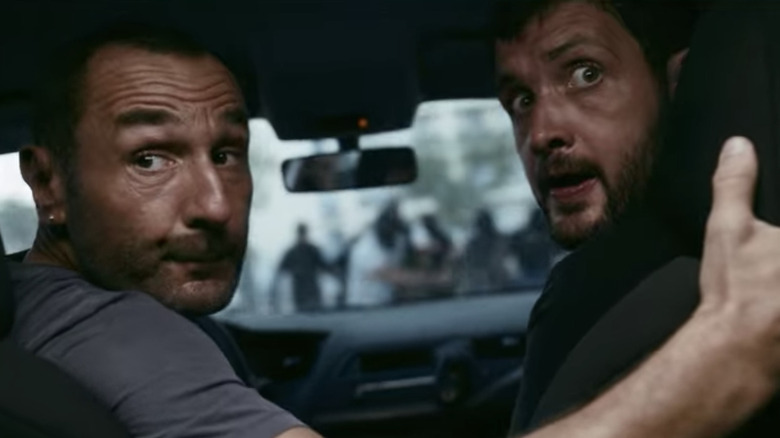 Netflix
The gritty thriller "The Stronghold" follows three cops in Marseille, France: Greg Cerva (Gilles Lellouche), Antoine (François Civil), and Yass (Karim Leklou). All three men work on the local drug force and mainly deal with petty crimes and pointless car chases (via IMDb). Eager to bust higher-level criminals in the drug trade, the three cops become more disgruntled as their boss Jerome (Cyril Lecomte) brushes them off and tells them to keep focusing on meeting their quotas rather than getting into the bigger issues. As the film goes on, Greg, Antoine, and Yass do whatever they have to do to take down the crime lords in Marseille — including some morally questionable tactics (via Digital Spy).
"The Stronghold" is a new release on Netflix that feels primed to become a hit, with its fast-paced plot and talented cast among its assets that are contributing to such a high rating. Fans are sharing their thoughts on the movie on Twitter as well, such as user @bfbuschi, who wrote, "I finished watching 'The Stronghold' on Netflix. It's a French production. It's excellent. At first, you might not think so but go the distance. There's an incredible payoff upon completion. This is not a mindless action film – far from it."
Watch "The Stronghold" now on Netflix.