Alicia Vikander Reveals The Toughest Thing She's Had To Do In Tomb Raider - Exclusive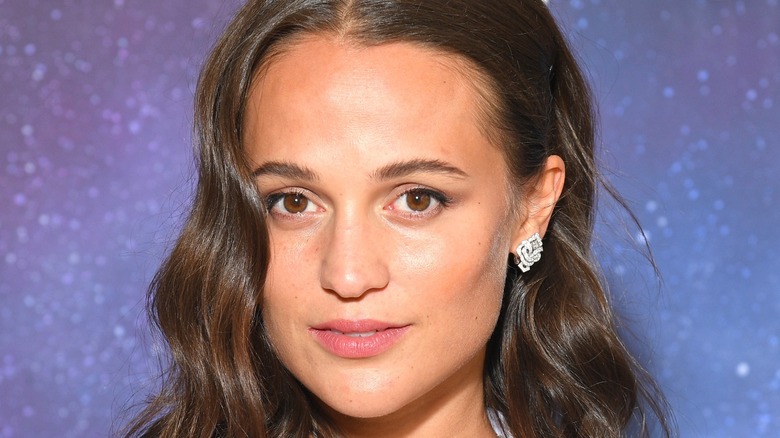 Pascal Le Segretain/Getty Images for Louis Vuitton
The "Tomb Raider" franchise has had many iterations — beginning in 1996 when the very first video game featuring high-octane heroine Lara Croft hit shelves. Since then, there have been 11 more games in the main series, a comic book series, novels, a short-lived animated TV show, and, of course, the movies.
There have been three "Tomb Raider" films so far, the first two coming out in the early 2000s starring Angelina Jolie. The third was a 2018 reboot featuring Alicia Vikander, the Oscar-winning actress who has also starred in "The Danish Girl," "Jason Bourne," and her latest film, "Blue Bayou," which is out now in theaters.
Croft is a treasure hunter and tomb raider at heart, often going on wild adventures in search of some of the most powerful and dangerous artifacts in the world. So, on the surface, it may seem like starring in the action-packed films would be nonstop fun, like being in a real-life video game. But in reality, it can be grueling.
While you might assume the hardest part about portraying Croft is the training, or the high-impact stunts, or even just the pure physicality of the role, Vikander thinks it's something else — which she revealed during an exclusive interview with Looper, while dropping a nugget about what's happening with the next installment, "Tomb Raider: Obsidian."
Alicia Vikander battled hypothermia on the set of Tomb Raider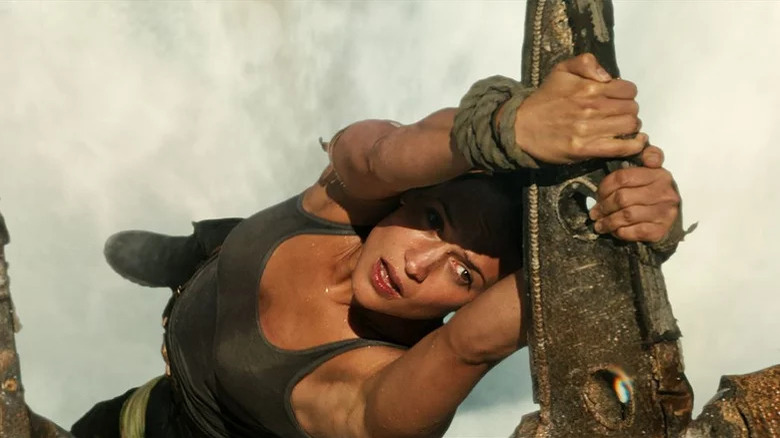 Warner Bros. Pictures
In the 2018 "Tomb Raider" film, Croft is on a mission to solve the mystery of her father's disappearance, which takes her on a perilous journey to his last known whereabouts. Her adventure brings her into the Devil's Sea and the island of Yamatai, where she searches for the mythical queen of the land while navigating the chaotic jungle, intense river rapids, and a shadowy leader of a similar yet more sinister expedition.
So, was it the fierce fight scenes or extreme stunts that had Vikander rethinking her purpose in life? Nope, it was the temperature.
"What's the toughest thing I had to do?" asks Vikander. "Being cold. And that is absolutely true. This is something that happens a lot in filming, especially for myself and my career. I've spent a lot of time in cold water, but nothing as much as I did in 'Tomb Raider.' I was really hypothermic one day, where I needed help. I think I spent three weeks on that gimbal submerged in water. And it was definitely some of the most pain I've taken in my life. I'm from Sweden, but I do not like being cold."
As for the next "Tomb Raider" film that she's starring in, Vikander says, "We have Misha Green, who is right now working on the script. And I think now we are all just waiting for answers, having a chat with the studio, because everything shut down during the COVID pandemic. So, yeah, I have my hopes up that hopefully we're going to get the chance to do it again."
Vikander's latest film, "Blue Bayou," is in now playing in theaters.