The Part Of His Role For Stu That Mark Wahlberg Regrets The Most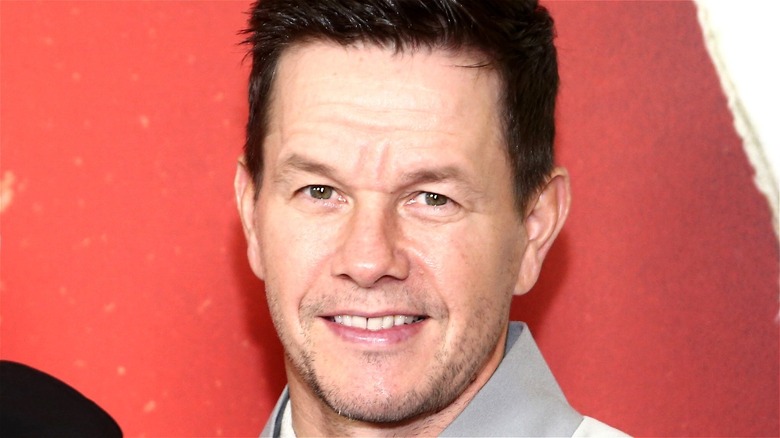 Tommaso Boddi/Getty Images
From the Funky Bunch to "Transformers: Age of Extinction," and from comedies to capers, Mark Wahlberg has certainly lived a storied life. At this point, there's not much the actor hasn't encountered in the world of acting. However, when it came to his upcoming film, "Stu," the famed Bostonian was required to prep for the role in a manner even he found to be too much to handle.
The movie has already made some considerable buzz, both for its premise — the film will tell the real-life story of Father Stuart Long, a boxer and self-styled deadbeat who became a pastor after finding faith — and for controversy surrounding its cast. Directed by Rosalind Ross and produced by Wahlberg himself, the production has made what many have viewed as the odious choice (as explained by The Mercury News) of casting Mel Gibson, who was a pariah in Hollywood for the majority of the past 15 years.
In Mark Wahlberg's opinion, though, it was not casting concerns that cast a shadow over the proceedings of his latest role. Instead, his extreme diet and body transformation was the biggest hurdle to overcome.
Mark Wahlberg had to eat 11,000 calories a day for Stu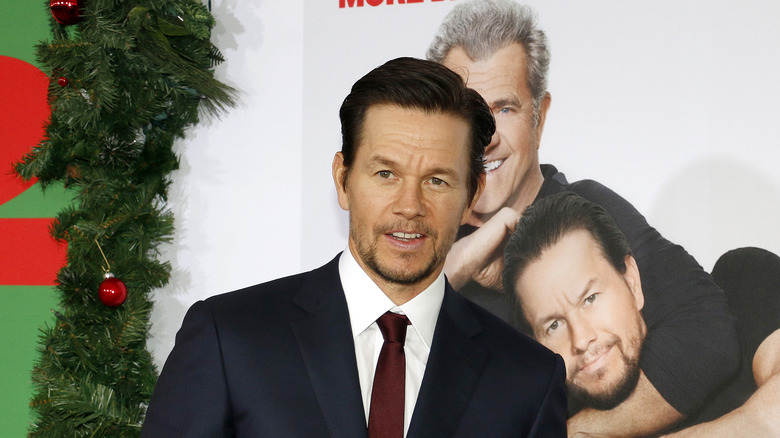 Tinseltown/Shutterstock
"Stu" will, according to Wahlberg, follow a boxer who turns a new leaf to become a preacher. Throughout the movie, the character loses his sharp boxing physique and gains weight, which meant that Wahlberg had to pack on the pounds. Unlike his character, though — who presumably experiences natural weight growth over time — Wahlberg had to make the same transformation at a rapid pace, during the few months during which the movie was being shot.
In an interview with Jimmy Fallon on "The Tonight Show," Wahlberg opened up about the process, which involved shoveling food into his face like a Pac-Man chomping down on yellow dots. "Unfortunately, I had to consume — for two weeks — 7,000 calories, and then for another two weeks, 11,000 calories," the "Boogie Nights" star said with a grimace.
At first, Wahlberg had fun, but only for a moment. "It was fun for about an hour," he said wryly, then went on to explain what such a huge diet looked like in practice. "It's such a hard physical thing to do. I mean, losing weight, you just kind of tough it out. You just don't eat, and exercise." Meanwhile, getting heavier was a full time job. "Even when you're full, I would wake up after a meal and have another meal, and have another meal. I was eating every three hours."
Wahlberg summed things up succinctly. "It was not fun."