Mark Wahlberg's Highest-Grossing Movie Will Surprise You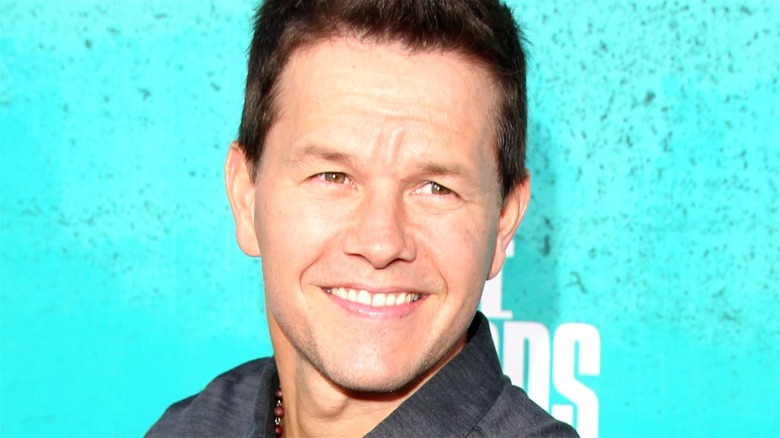 Shutterstock
Mark Wahlberg began his career as a teen heartthrob and singer in his group Marky Mark and the Funky Bunch before becoming one of Hollywood's most bankable stars. Since then, he's carved out a niche for himself by moving between action movies and comedies, with the occasional dramatic turn thrown in for good measure. As a result, you could get a dozen answers to the question of what is your favorite Wahlberg film?
Comedy fans would likely chime in with "Ted," while moviegoers who like their films to be a bit more Oscar caliber might say "The Fighter" or "Boogie Nights." The truth is, Wahlberg is one of those rare actors who can cross genres with relative ease. Which in turn means there are plenty of famous films on his resumé — but some of them are more successful than others.
Despite being known for his blockbusters, Wahlberg has had his share of flops, too, including "The Happening" and "The Truth About Charlie." But he's also had plenty of undeniable smash hits. Given his box office prowess, any number of films could be declared the best Wahlberg movie. But only one can hold the distinction of being his highest-grossing film to date.
Oddly enough, the success of the biggest movie of Wahlberg's career so far likely had little to do with the actor's star power, and everything to do with moviegoers' insatiable appetites for films featuring giant robots.
Mark Wahlberg's highest-grossing film is part of the Transformers franchise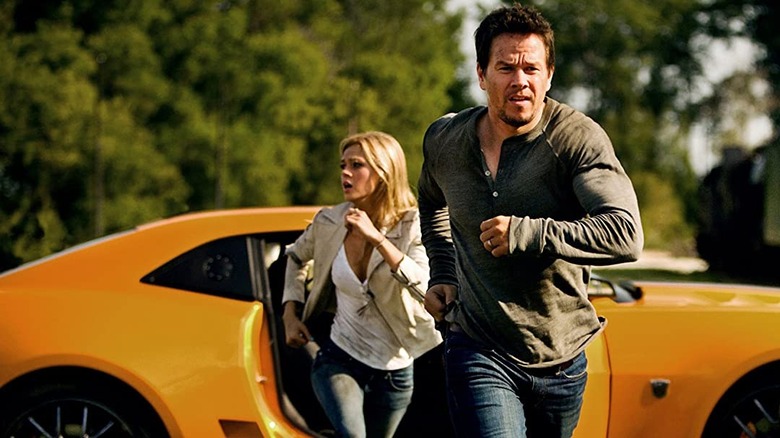 Paramount Pictures
While "Ted" took home an impressive $556 million worldwide, and "Daddy's Home" earned a respectable $241 million, Wahlberg's highest-grossing film remains "Transformers: Age of Extinction" (via The Numbers). The 2014 entry in the franchise was a monster hit worldwide, raking in more than $1 billion at the box office.
Currently, the movie is ranked among the top 50 highest-grossing films of all time. And in terms of movies in the "Transformers" franchise, only "Transformers: Dark of the Moon" made more money. Granted, critics didn't love the movie — it has a dismal 17% score on Rotten Tomatoes — but the introduction of Dinobots proved to be too much fun for viewers to resist.
"Age of Extinction" is set five years after the events of "Dark of the Moon," and it kickstarted a new era in the "Transformers" universe. With Shia LeBeouf finished with the franchise, the film introduced Wahlberg's Cade Yeager, an inventor and single dad who makes a shocking discovery about what the government is doing with the Autobots. For his part, Wahlberg plays the role well, but the truth is, precious few people go to see a "Transformers" movie for the human characters.
While Wahlberg definitely isn't the movie's highlight — it's hard to compete with Bumblebee and Optimus Prime — "Transformers: Age of Extinction" is still his biggest hit so far. And even though he most definitely has the Autobots to thank for the film's worldwide success, Wahlberg is still one of Hollywood's most bankable stars, even if he can't take credit for this particular action film's record-breaking haul.