Richard E. Grant Dishes On Working With Francis Ford Coppola And Martin Scorsese - Exclusive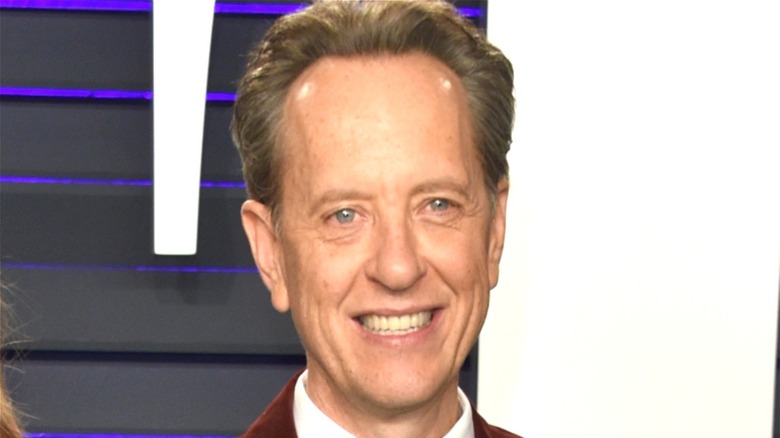 John Shearer/Getty Images
While Richard E. Grant's career began shifting into high gear after his Oscar-nominated turn opposite Melissa McCarthy in the 2018 awards season favorite "Can You Ever Forgive Me?" the truth is that the actor has been working at a high level since his film debut in the comedy drama "Withnail and I" in 1987. In fact, it took no more than five years in the film business before Grant was working under the auspices of such filmmaking legends as Francis Ford Coppola and Martin Scorsese.
In 1992, Grant was featured in a major supporting role under the direction of Coppola in his smash adaptation of the horror classic "Bram Stoker's Dracula." Starring opposite the likes of Anthony Hopkins, Keanu Reeves and Winona Ryder, Grant played Dr. Jack Seward — the administrator of the insane asylum that housed R.M. Renfield (Tom Waits), an inmate locked under the spell of Count Dracula (Gary Oldman). A year later, Grant landed a role in Scorsese's adaptation of Edith Wharton's classic romance novel "The Age of Innocence," where he played Larry Lefferts, a member of Newland Archer's (Daniel Day-Lewis) social circle.
Richard E. Grant worked on Francis Ford Coppola's and Martin Scorsese's films back to back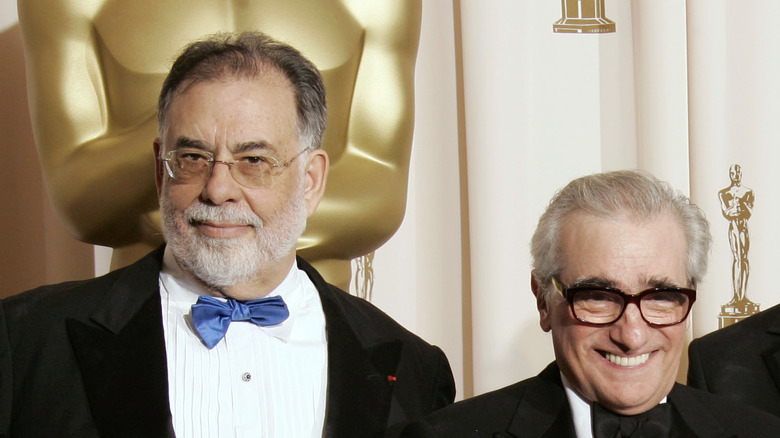 Bloomberg/Getty Images
In an exclusive interview with Looper for his new film "Everybody's Talking About Jamie," Grant recalled his memories of working with Coppola and Scorsese.
"It was amazing because these are two directors that I had absolutely hero worshiped when I was, and still do, as a drama student in the '70s, up until the age I am now, 64," he said. "With Francis, when we were rehearsing in his Napa Valley estate, there was this warehouse that had the boat from 'Apocalypse Now' in one corner and [he also had] 'The Godfather' desk, all of these props, which were so iconic. I felt like sort of a talisman going in there. I asked him [if we could have dinner] one night, and he said he can't cook for two people [but] he can cook for 30 people. I thought that absolutely summed up who and what he is."
Grant says the directors have two distinct styles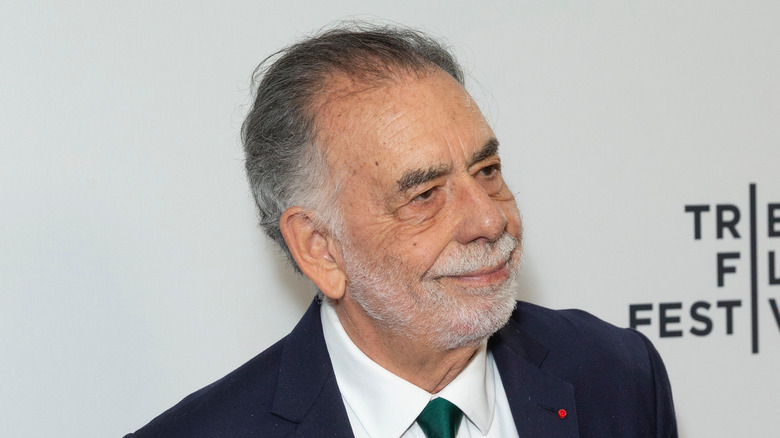 Lev Radin/Shutterstock
While Grant recalled that Coppola's "Dracula" set promoted a communal atmosphere, Scorsese's set for "The Age of Innocence" was quite the opposite.
"[Francis] would play music during the shooting of a scene — even if it required dubbing afterwards — to get people in the mood. People's friends and family and pets [were there]. It was a whole commune or like an Italian dinner, but we were making a movie," Grant observed. "In contrast to Martin Scorsese, his fellow Italian American director, who worked in almost monastic silence, where everything is hyper-controlled, quiet, meticulous, Francis is like a circus master in the midst of chaos that he creates all around. It's a very freewheeling atmosphere and I loved him for that."
More recently, Grant joined the "Star Wars" universe as First Order General Pryde in "Episode IX: The Rise of Skywalker" and burst into the Marvel realm with his entertaining turn as Classic Loki in the Disney+ streaming series "Loki." Basking in the success of both projects, Grant's latest movie brings him back to Earth as the mentor of the title character in "Everybody's Talking About Jamie." The film is an adaptation of a London stage musical based on the true story of a gay teen, Jamie New (Max Harwood), who defied his detractors as he pursued his dream of becoming a drag performer.
Directed by Jonathan Butterell, "Everybody's Talking About Jamie" is playing in select theaters and streaming exclusively on Amazon Prime Video.