The Real Reason Francis Ford Coppola Originally Turned Down The Godfather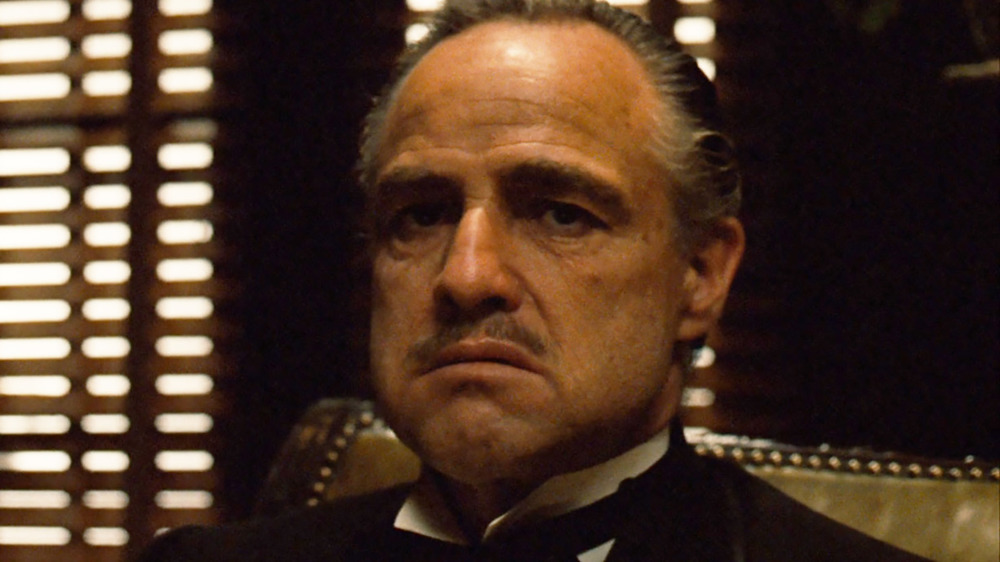 Paramount Pictures
It's hard to imagine, but Francis Ford Coppola almost never directed the film that would make him one of the most significant and successful filmmakers of the 20th century.
Since its theatrical release in 1972, The Godfather is still widely considered one of the best — if not the best – movies of all time. With a murderers' row of a cast that includes Al Pacino, Marlon Brando, Diane Keaton, and Robert Duvall and a director who would go on to dominate filmmaking in the 1970's, The Godfather would have looked very different had Coppola turned down the chance to direct.
In a December 2020 interview with Deadline, Coppola (who recently recut a new edition of The Godfather Part III) said that when he first read Mario Puzo's novel, on which the film is based, he was "not impressed" and subsequently turned down the chance to direct the movie. "I didn't know who he was and I didn't read his other books," Coppola said.
He went on to say that his initial disappointment stemmed from false expectations from the novel's advertisements. "When I saw the book's ad, Mario Puzo's The Godfather, with that puppet, I thought that it was going to be some intellectual Italian author's novel on the dimensions of power. I was interested," Coppola told Deadline. "When I realized it was just this sort of potboiler from some American guy, I dismissed it."
Coppola added that he was let down by the fact that the book revealed more about the anatomical details of Sonny Corleone's mistress than about the history of the mafia in New York.
So, what changed his mind? Coppola met Puzo in person, and his feelings changed drastically. "It's only when I met Mario — he was this wonderful, familiar kind of uncle, real and funny — that I became so attached to him," the filmmaker shared.
Francis Ford Coppola actually wasn't the studio's first choice to direct either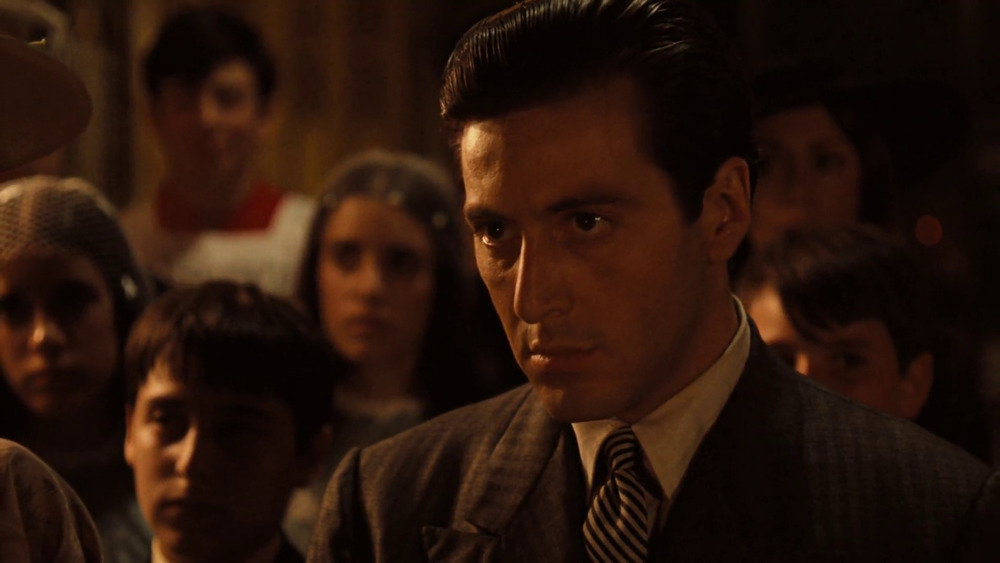 Paramount Pictures
There were so many hurdles in front of Coppola that it's surprising he ever wound up directing the Godfather trilogy at all. Before Coppola even landed the opportunity to make the films, Paramount Pictures aimed to hire a more established director. Coppola had already cemented himself as a talented writer, winning the Best Original Screenplay Oscar for the 1970 film Patton, but for the bestselling book adaptation, Paramount sought directors like Elia Kazan, Arthur Penn, and Peter Yates.
Paramount ultimately settled on Coppola because he was young and would do as the studio directed. "I was so young. I was hired because I was young," Coppola told The New York Times in 2016. "A lot of important directors turned it down. Elia Kazan turned it down, Costa-Gavras turned it down, a whole bunch of important directors. So the philosophy was, 'Let's get someone young, who could presumably be pushed around.'" 
Coppola's Italian-American heritage ("If the studio got flak, they could simply say, 'But it was an Italian-American director,'" he told The New York Times) and cheap rate (Paramount hired him for $125,000 and six percent of the film's profits) also helped him land the job.
Given that Coppola was almost fired three times while making the first Godfather, his ability not only to finish the film, but also to lead the ensuing franchise to win a total of nine Academy Awards and gross over $1.1 billion (when adjusted for inflation) is a miracle. 
Despite not being a fan of the book on the first read, Coppola's choice to take the directing job seems like a good decision. Perhaps it was an offer he just couldn't refuse.