Fantastic Beasts 2: Jude Law Wants To Discuss Dumbledore With J.K. Rowling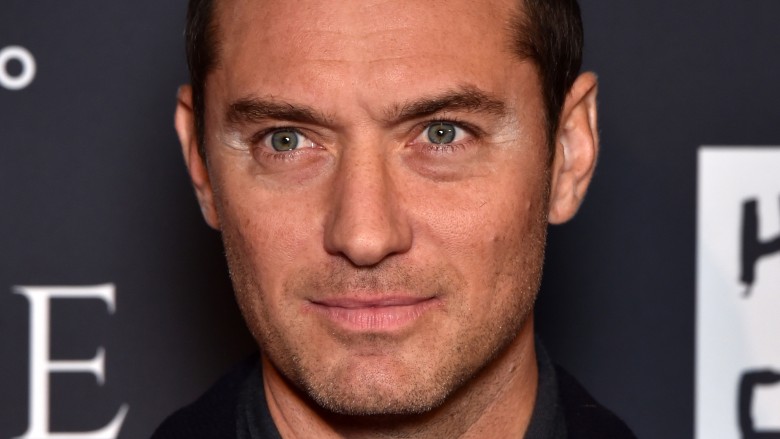 Getty Images
This could be a sure-fire way to lock in an accurate portrayal.
It was recently announced that Sherlock Holmes star Jude Law will take on the role of young Albus Dumbledore in the sequel to Fantastic Beasts and Where to Find Them, a prequel spinoff to the massively popular Harry Potter franchise. Coming after the late Richard Harris (who played the wise wizard in the first two Harry Potter movies) and Michael Gambon (who took on the role in the films following), Law has some big shoes to fill. But the responsibility of doing Dumbledore justice isn't lost on him.
Speaking with BBC London (via the Evening Standard), Law revealed that he wants to meet with Harry Potter author J.K. Rowling to discuss his role. Though the award-winning actor has proven he can master a character, Law was still candid about his desire to seek professional counsel from Rowling herself before diving into Fantastic Beasts 2.
"My first port of call I hope is to meet J.K. Rowling and to talk exactly about that and who [Dumbledore] is and who she wants him to be and learn a little bit more about her vision of this great man as a young man," Law said.
Additionally, Law mentioned he was rehearsing for his latest play Obsession in London when he received the Fantastic Beasts 2 casting news, but doesn't know the details of what young Dumbledore will get up to in the forthcoming flick, particularly regarding his sexuality. Law reportedly knows nothing on the subject, and hasn't yet been informed whether Dumbledore will be openly gay or engage in a romantic relationship with Johnny Depp's character, fellow wizard Gellert Grindelwald.
Law joins Eddie Redmayne as Newt Scamander, Katherine Waterston as Tina Goldstein, Zoe Kravitz as Leta Lestrange, Dan Folger as Jacob Kowalski, Ezra Miller as Credence Barebone, and Callum Turner, who was recently confirmed for the role of Newt's brother, Theseus Scamander.
Fantastic Beasts 2 is set to release on November 16, 2018. While we wait to see how Law's performance as Dumbledore in the sequel shakes out, take a look at all the easter eggs you missed in the first Fantastic Beasts film.