This Walking Dead Star Was Almost A Main Character In Chicago Med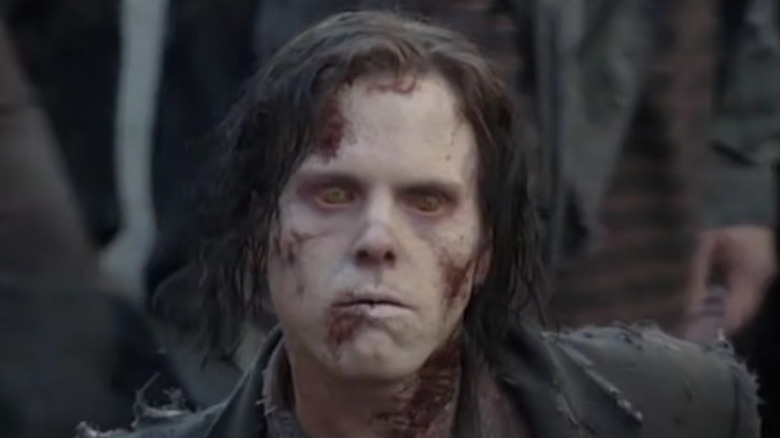 AMC
When it comes to beloved TV shows, it's hard to imagine anyone else portraying its iconic characters. Of course, hundreds and hundreds of people audition for those roles before they're cast. Some even audition multiple times to score the part. Interestingly, one actress best known for her role on "The Walking Dead" was initially set to be a main character on the medical drama "Chicago Med." 
She appeared on a backdoor pilot for the series via "Chicago Fire," starring as emergency room surgeon Dr. Hannah Tramble. The episode saw the medical professionals working to heal patients in the aftermath of a chemical leak and a bombing, with Dr. Tramble performing emergency surgery on firefighter Kelly Severide (Taylor Kinney).
However, the actress had to step back before the series premiered. In a statement regarding the decision (via Deadline), she said, "I am so grateful to [series creator] Dick Wolf, my fellow cast members, NBC and the entire Chicago Med team for their understanding. Sometimes we must make tough choices and, for family reasons, not doing Chicago Med is one of those for me at this time."
Her role wasn't recast, but three new female characters were added in her absence. So, you may be wondering, which star from "The Walking Dead" was nearly a surgeon on "Chicago Med?"
She survived three seasons of The Walking Dead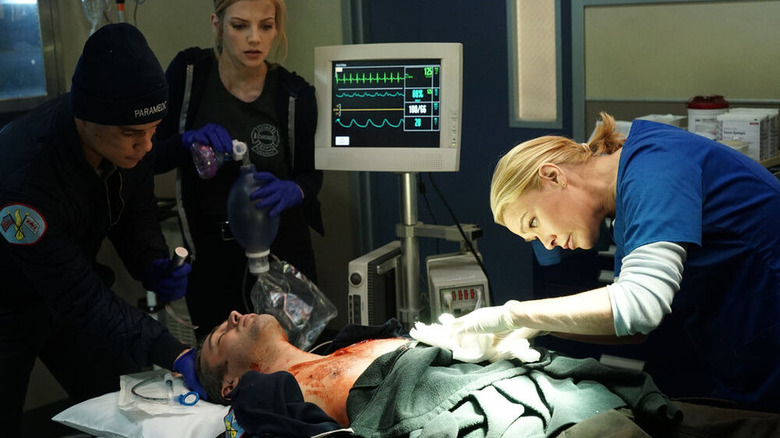 NBC
Laurie Holden, who portrayed Andrea in the first three seasons of "The Walking Dead," was a near-miss main character on "Chicago Med." In "The Walking Dead," Andrea was an original member of the Atlanta group of survivors, joining the show alongside her younger sister Amy (Emma Bell) and Dale Horvath (Jeffrey DeMunn), who saved them and acted as their father figure.
Andrea was a complicated character, which ultimately prompted many fans to hotly debate whether or not all the hate toward her was justified. She was also openly emotional, wasn't afraid to stand up to Rick Grimes (Andrew Lincoln), and infamously began relationships with two villains — Shane Walsh (Jon Bernthal) and the Governor (David Morrissey) — which further put her at odds with the other survivors.
Beyond "The Walking Dead," Holden is known for her roles in movies like "Physical Evidence," "The Majestic," and "Silent Hill." On TV, she portrayed Olivia Murray in "The Shield," Renee in "The Americans," and Greta Bellows in "Proven Innocent."
Laurie Holden will be joining Season 3 of "The Boys" on Amazon Prime Video.