Why Sarah Paulson Might Be Finally Done With American Horror Story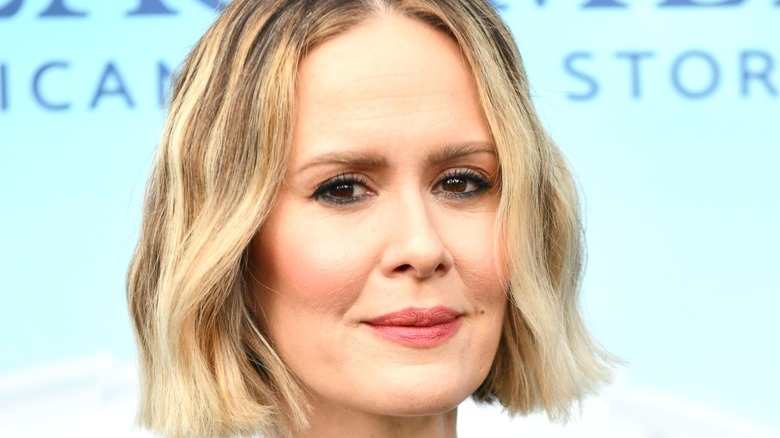 Rodin Eckenroth/Getty Images
The "American Horror Story" series has gone from strength to strength, and as a testament to Ryan Murphy's vision, he's had no problem attracting scores of talented actors, many of whom return over and over again to take on completely different characters or revisit old roles. One of Murphy's most regular collaborators is without doubt Sarah Paulson, who has been present in almost every season of "American Horror Story," as well as many of Murphy's other projects. Paulson has an uncanny knack of portraying a wide array of characters that range from classically heroic (Lana Winters of the "AHS: Asylum" and "AHS: Roanoke" seasons) to astonishingly complex (the conjoined Tattler twins in "AHS: Freak Show") with equal gusto. 
Knowing this, it would be great to know that as long as new "AHS" seasons on the horizon, audiences can rely on Paulson adding her considerable talent in the mix. Unfortunately, this may not be the case, and there are even whispers that the actress might quit the anthology series altogether. So, why might Sarah Paulson be finally done with "American Horror Story?"
Sarah Paulson is uncertain whether she wants to continue with American Horror Story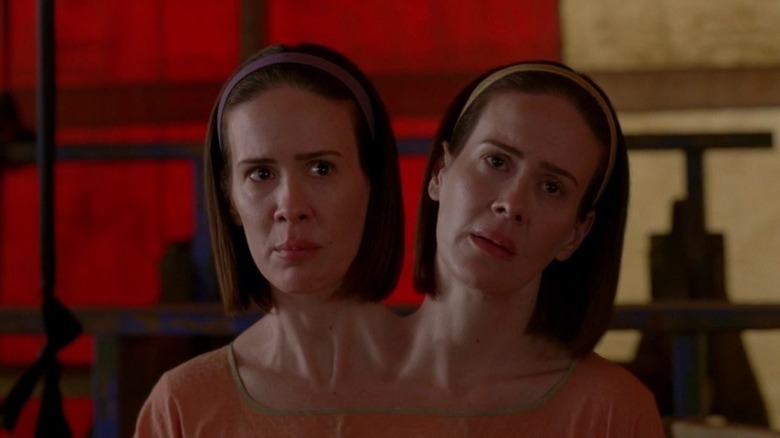 Michael Kovac/Getty Images
Though Sarah Paulson once again returns to the world of "American Horror Story" in the show's 10th season, "AHS: Double Feature," she recently told US Magazine that the role of Tuberculosis Karen may be her last rodeo with the show ... or, at the very least, expressed a radically decreased interest in remaining aboard for a potential new season. 
"I don't know," she said about the possibility of doing future collaborations with Ryan Murphy. "It's the first time in about three years where I don't know. I think this is my last season of 'Horror Story', probably. I mean, I don't know. Every time [Murphy] comes to me with some wackadoodle-stoodle character, I tend to be like, 'Yes! Let's do it!' So, I don't know. This is the first time. So, we'll see."
To be fair, this is hardly the only time Paulson has expressed wariness about "AHS." She has previously admitted that she has regrets about filming "AHS: Roanoke," an experience she was "underwhelmed" by. Also, it should be noted that she might simply be in the loop about Murphy's own intentions, seeing as the creator has teased the possibility that "AHS: Double Feature" may be the last season of the horror anthology series. There's also the fact that, as we've noted before, FX has ordered two more anthology series from Murphy: "American Love Story" and "American Sports Story." Even if Paulson is indeed done with "AHS," it would be frankly shocking if the talented actress wouldn't appear in at least one of those upcoming projects.