The American Horror Story Season Sarah Paulson Regretted Filming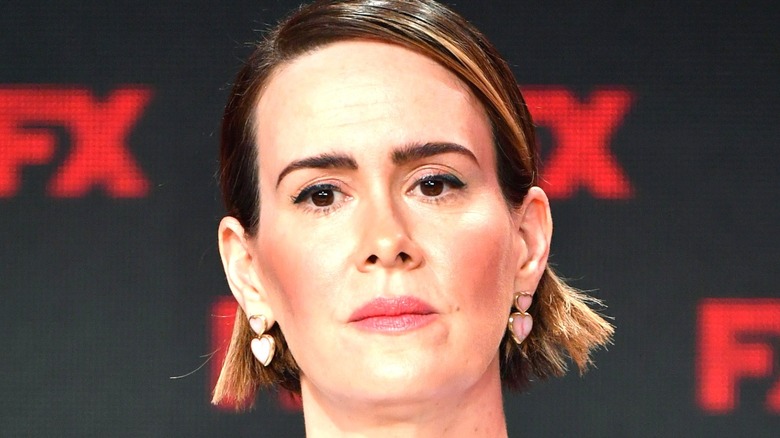 Amy Sussman/Getty Images
Sarah Paulson, along with Evan Peters, is the performer who television viewers probably think about whenever "American Horror Story" pops into their minds. The actress has been an integral part of the show since its inception, appearing in eight consecutive seasons before taking a temporary break for "American Horror Story: 1984." However, according to Nerdist, she'll return to the fold for "AHS: Double Feature" and undoubtedly play another significant part in the success of the spooky anthology series.
Every long-running television show has its ups and downs, and some series dip in quality compared to others. Even the most ardent "American Horror Story" fans believe that some installments have been underwhelming, and this sentiment is echoed by the cast, too. Paulson clearly has a lot of love for the scary saga, but she's been open about not enjoying some aspects of it — especially when it comes to the quality of one particular season.
Sarah Paulson was 'underwhelmed' by Roanoke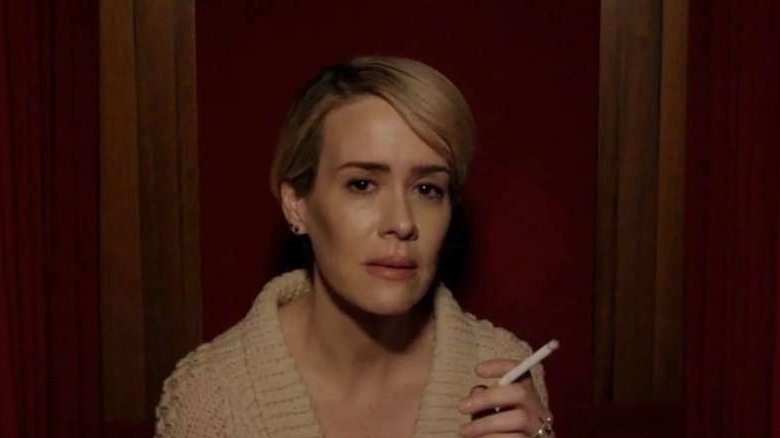 FX
Some projects just don't live up to the standards of the performers involved, and this notion applies to Sarah Paulson's role in "American Horror Story: Roanoke." During a recent interview with The Hollywood Reporter (by way of IndieWire), the actress revealed that she "[doesn't] care" for that season as she felt she'd evolved as a performer and it didn't live up to her expectations.
Paulson noted that she returned to the show for "Roanoke" after appearing in "American Crime Story: The People vs. O.J. Simpson," in which she played Marcia Clark, the lead prosecutor in the aforementioned case. When it came time to return to "AHS," it was because she was contractually obligated to do so, as opposed to being excited. "I was so underwhelmed by the whole experience because I felt like I had entered into a new place inside of myself in terms of what I thought possible, in terms of what I might be willing to see if I can do," Paulson admitted. "I felt really kind of trapped by my responsibility and my contractual obligation to do 'American Horror Story.'"
Paulson concluded by saying that "American Horror Story" will always be her "home," but she wished she approached creator Ryan Murphy and asked if she could sit out of the sixth season. That might not be shocking news to some fans, however, as "Roanoke" is one of the lower-ranked seasons of the show (per Rotten Tomatoes).