Where You've Seen The Cast Of Bel-Air Before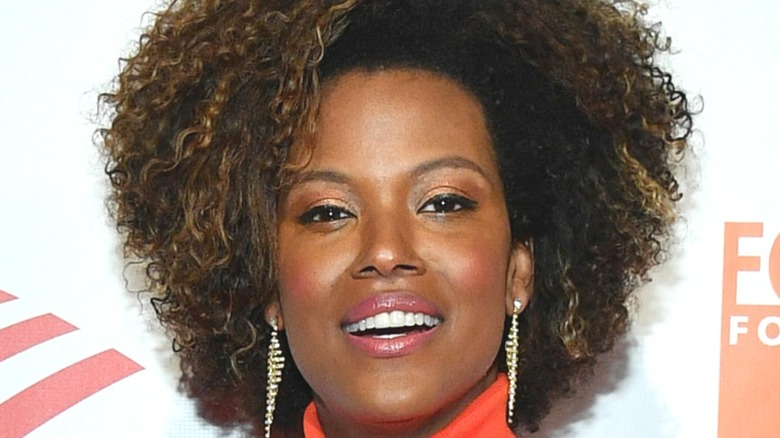 Mike Coppola/Getty Images for Food Bank for New York City
"The Fresh Prince of Bel-Air" is one of those shows that at first glance seem borderline impossible to reboot, since it relies heavily on Will Smith and his peerless charm. Even so, Smith seems to feel confident that the time is ripe for a "Fresh Prince" reboot, and has been developing a more dramatic take on the theme. The project is called "Bel-Air," and the idea of a more serious take on the original show's themes is indeed fascinating, especially as the original show already had plenty of serious undertones. Nevertheless, the show will need one thing if it wants to rise from the shadow of the original: A killer cast.  
Luckily, it seems that "Bel-Air" is doing a fine job on that front. The Fresh Prince himself obviously grew up to become one of the biggest movie and music stars in the world, and perhaps wisely, the "Bel-Air" version of the character is played by industry newcomer Jabari Banks instead of an established star who might draw unfair comparison with his predecessor. Still, that doesn't mean every role in the show has gotten the same treatment. In fact, you might already be surprisingly familiar with some of the actors taking on the iconic roles. Let's take a look at where you've seen the cast of "Bel-Air" before.  
Adrian Holmes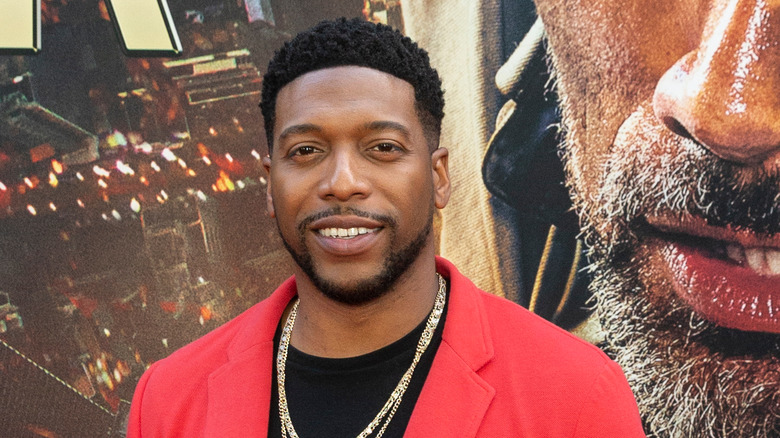 lev radin/Shutterstock
Philip Banks, the perpetually frustrated head of his household who's constantly at odds with Will but will nevertheless help him out in surprisingly amazing ways if the situation calls for it, is far more than your regular angry sitcom dad. James Avery brought a significant amount of nuance to the "Fresh Prince of Bel-Air" version of Uncle Phil, and with the more grounded tone "Bel-Air" is reportedly taking, the role is likely to require even more gravitas. 
This shouldn't be a problem for Adrian Holmes, who has been a TV and movie industry fixture since the early 1990s, and has a highly impressive CV to show for it. He's appeared in major movies like "Elysium" and "Skyscraper," and had significant recurring roles in TV shows like "Smallville" (in which he played the Kandorian military man Basqat) and "Arrow" (as the police captain Frank Pike). His voice is also more than up to the task of spewing inventive threats at Will and Carlton. After all, Holmes is a prominent voice actor who has voiced none other than Jedi master Mace Windu — originally played by one Samuel L. Jackson — in multiple "Lego Star Wars" mini series.  
Cassandra Freeman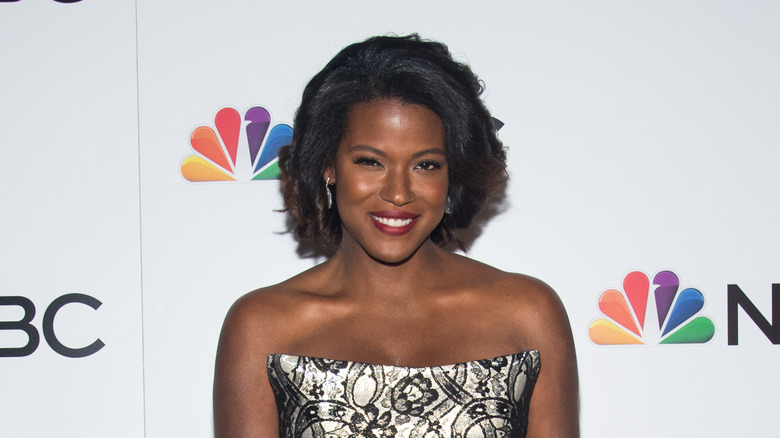 Mark Sagliocco/Getty Images
Vivian "Aunt Viv" Banks was originally played by Janet Hubert, who reportedly quit the role because she couldn't get along with Will Smith, and was replaced with Daphne Maxwell Reid. Smith and Hubert eventually mended fences and both appeared on the 30-year reunion special of the show, but with the extra behind-the-scenes baggage the role of Aunt Viv carries, it'll be interesting to see how the latest actress to take on the role fares.
Judging by her former work, though, Cassandra Freeman will be just fine. The actress has been working steadily in the industry for years, and has a number of prominent roles in her stacked résumé. You may have seen her in major roles in shows like VH1's "Single Ladies" and NBC's espionage drama "The Enemy Within." She's even a part of the Netflix corner of the Marvel Studios TV shows, having portrayed attorney Patricia Wilson in four episodes of "Luke Cage."
Olly Sholotan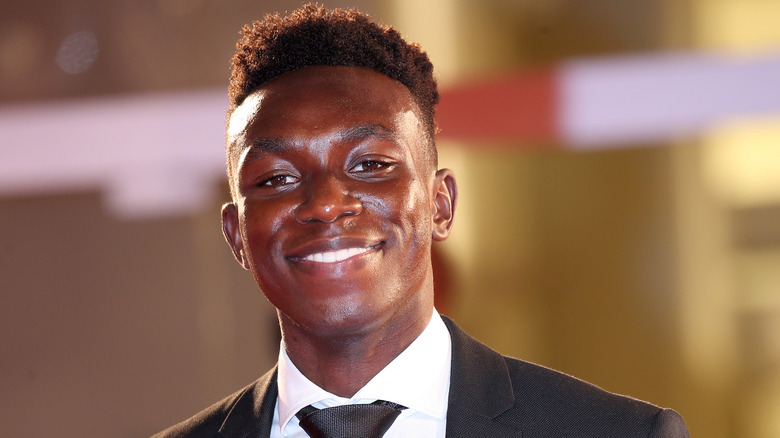 Franco Origlia/Getty Images
The "Fresh Prince" version of Carlton Banks went from a stuffy and preppy rich kid who disliked Will to a fun, dance-happy Bel-Air nerd over the course of the show, and Alfonso Ribeiro made a great job with all aspects of the character. In "Bel-Air," Olly Sholotan will take over the role. Much like his presumably frequent scene partner, Jabari Banks, Sholotan is a relative newcomer, as his on-screen credits largely consist of a few short films and The Daily Wire thriller "Run Hide Fight." 
While Sholotan is a fairly fresh face, it's easy to be fairly confident that he'll nail the role. His look fits the character brilliantly, and if his role as Lewis in "Run Hide Fight" is anything to go by, he has plenty of acting chops — regardless of whether "Bel-Air" requires him to do the Carlton Dance or take the character in a more serious direction.
Coco Jones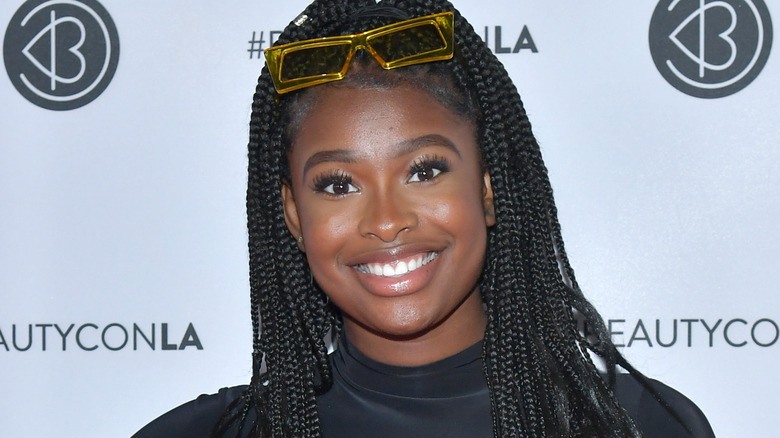 Amy Sussman/Getty Images
Hilary Banks (played by Karyn Parsons in the original show) is the resident socialite in "The Fresh Prince of Bel-Air," which is saying something when the majority of the show's major characters are prominent upper-class figures. Since "Bel-Air" will be somewhat less comedic in nature, the show may or may not play down the original character's glamorous goofiness and focus on her upwardly mobile career trajectory instead. Still, whatever approach the show might take with the character, Coco Jones has what it takes.
Jones has been appearing in comedies and family dramas since 2012, and the last few years have kept her particularly busy — between 2018 and 2020, she played Jayla in the Facebook Watch teen drama "Five Points," Rita in the Netflix horror-comedy "Vampires vs. the Bronx," and Marcy in the Christmas ensemble comedy "White Elephant." This expertise in both comedy and drama means Jones has all the necessary tools to portray Hilary. 
Akira Akbar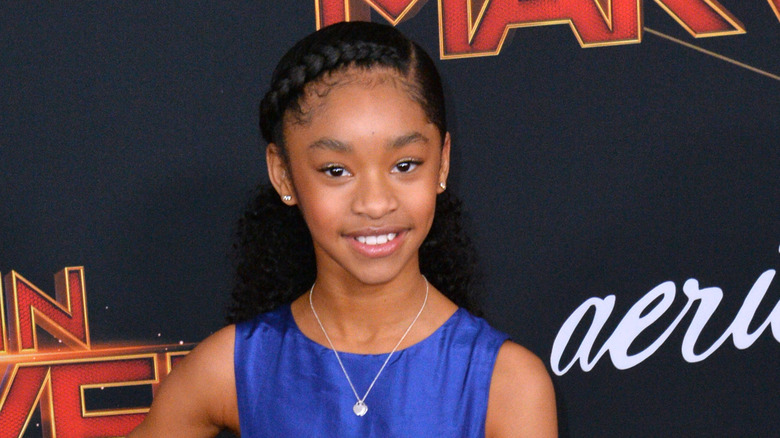 Featureflash Photo Agency/Shutterstock
Logically, you might think it's safe to assume that the youngest member of any given show's cast tends to have the least impressive CV, solely because they've had the least time to build it up. However, Akira Akbar, who plays the level-headed Ashley Banks (played by Tatyana M. Ali in "The Fresh Prince of Bel-Air"), doesn't adhere to that particular guideline in the slightest. 
Akbar burst on the acting scene in 2015 with a guest spot in "Criminal Minds," and a couple years later she appeared i an episode of "Grey's Anatomy." By the time 2019 rolled in, however, her career kicked in high gear. On that year alone, she featured on NBC's smash hit drama "This Is Us," joined the Marvel Cinematic Universe as young Monica Rambeau in "Captain Marvel," and appeared in the Netflix comedy series "Family Reunion." Since then, she's also appeared in Robert Rodriguez's Netflix superhero movie "We Can Be Heroes," and in "The Fosters" spinoff "Good Trouble." The sky seems to be the limit for young Akbar — after all, she's already made it to Bel-Air. 
Jimmy Akingbola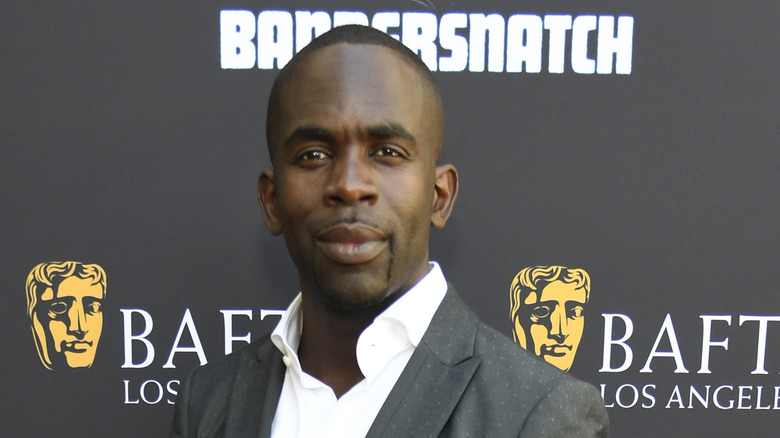 Frazer Harrison/Getty Images
It will be interesting to see how "Bel-Air" plans to update the character of Geoffrey Butler, a stereotypical, sarcastic family butler with a complex and hilarious personal history that's worthy of several movies in itself. Will the reboot stay faithful to his portrayal, so expertly captured by Joseph Marcell in the original? Or will the new Geoffrey Butler be more of a personal assistant or fixer? 
Sometimes, a look at the actor cast to portray the character will provide hints, but this time there are no clues, because Jimmy Akingbola is just so absurdly versatile. The British actor started his TV career in comedy, but he's been known to appear in everything from the soap opera "Holby City" and its police procedural spin-off "Holby Blue," to Netflix's "Spectral," The CW's "Arrow" — in which he plays the villainous Baron Reiter — and Apple TV+'s "Ted Lasso." Apart from his on-screen appearances, he's also a capable voice actor. 
Jordan L. Jones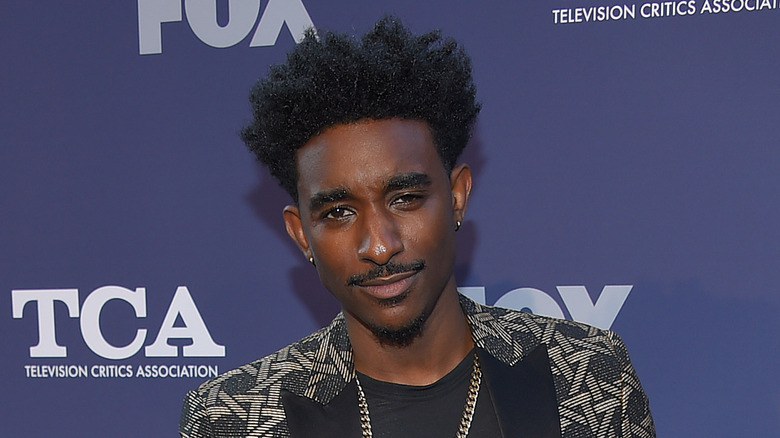 DFree/Shutterstock
Will's best friend, Jazz, is famously played by Jeffrey A. "DJ Jazzy Jeff" Townes in "The Fresh Prince of Bel-Air," and considering the success the pair achieved in both the show and their musical career, the actor taking over the role in "Bel-Air" has some pretty big shoes to fill. Fortunately, it looks like Jordan L. Jones is more than capable of taking over. 
Jones' first on-screen credits date back to 2017, and over his years in the business, he's ran through the customary one-episode wonder circuit, having appeared in shows like "NCIS: Los Angeles" and "Shameless."  His most prominent role to date has been a starring role on "Free Guy" and "Get Out" star Lil Rel Howery's one-season Fox sitcom "Rel," in which Jones plays the titular character's brother, Nat. 
It remains to be seen whether Jabari Banks will join forces with Jones to forge a musical career, like Will Smith did with DJ Jazzy Jeff — but wouldn't you just love to see it?
Simone Joy Jones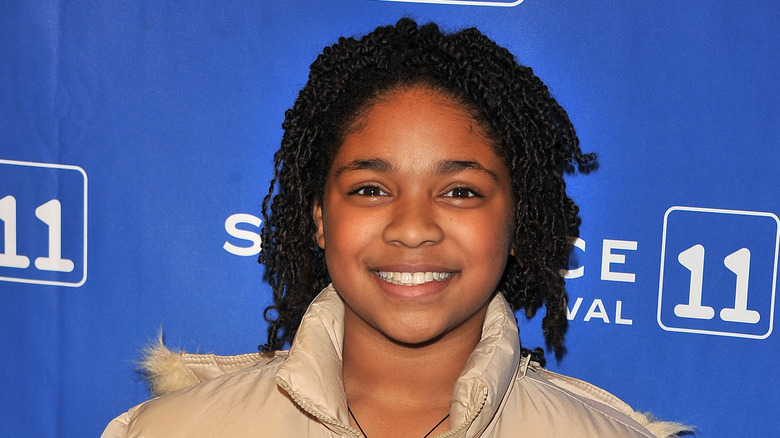 George Pimentel/Getty Images
Apart from the Banks family, Will, Jazz and Geoffrey, "Bel-Air" has announced one more prominent character and her actress. Simone Joy Jones will portray Lisa, who will presumably be a version of Will's main romantic interest from "The Fresh Prince of Bel-Air," Lisa Wilkes (played by Nia Long). 
Like the actors portraying Will and Carlton, Jones enters the "Bel-Air" universe with a relatively short acting résumé. She's by no means a newbie, having made her first movie appearance in the 2011 crime drama "The Son of No One," which featured heavy hitters like Al Pacino, Ray Liotta and Channing Tatum. After that, she seems to have taken a lengthy hiatus from the business, and made her return as Joy in the Sandra Oh-starring Netflix comedy-drama "The Chair" in 2021. It looks like she's only just beginning, too — apart from "Bel-Air," she's also set to appear in Billy Porter's upcoming romantic comedy "What If?"