Will Smith Drops First Trailer For Fresh Prince Of Bel-Air Reunion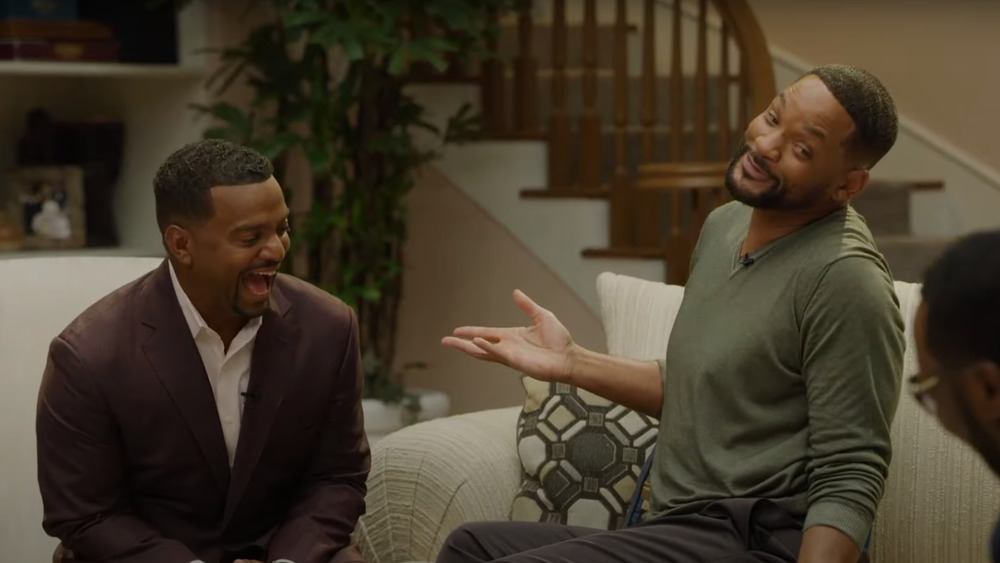 HBO Max
Fans of The Fresh Prince of Bel-Air have reason to rejoice. The first trailer for the upcoming reunion special has finally been released.
Will Smith took to Instagram early Friday to share the two-minute trailer, as well as announce the release date. Airing exclusively on HBO Max, The Fresh Prince of Bel-Air Reunion is slated to hit the streaming platform on November 19 — just in time for the holidays.
"These are the people who made me the man I am today," Smith wrote in his Instagram announcement. "And I couldn't let this day go by without marking the occasion."
The short preview shows Smith joining members of the iconic cast as they return to the set where the beloved sitcom was filmed. Stars Alfonso Ribeiro (Carlton), Tatyana Ali (Ashley), Karyn Parsons (Hilary), Joseph Marcell (Geoffrey), Daphne Maxwell Reid (Aunt Viv), and DJ Jazzy Jeff are all present and accounted for, but the biggest 'OMG' moment of the trailer has to be the appearance of Janet Hubert, who played the role of Aunt Viv before she was replaced after three seasons. There has famously been tension between Hubert and Smith over the years, but whatever conflict was between them has apparently been pushed aside, in order to celebrate the show's 30th anniversary.
"I couldn't celebrate 30 years of Fresh Prince without Janet," Smith can be heard saying in the trailer.
The Fresh Prince of Bel-Air reunion will leave fans emotional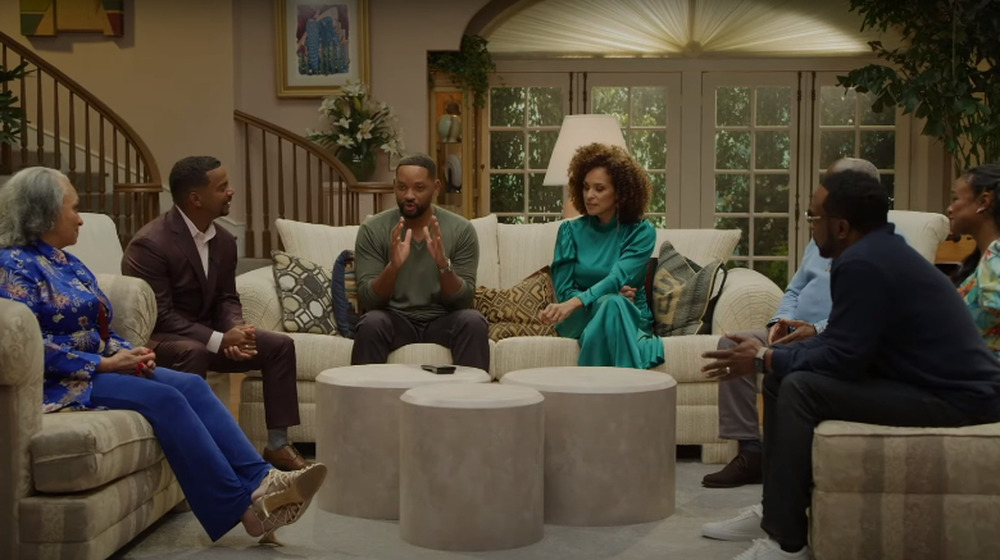 The Fresh Prince of Bel-Air reunion will focus on the impact the show made when it premiered 30 years ago, in September 1990, the network previously announced. Judging by the trailer alone, the special is sure to leave fans feeling more than a little bit nostalgic — and teary-eyed, as the stars can be seen discussing their experiences working with James Avery, who portrayed Uncle Phil on the show, and who passed away in 2013.
Fresh Prince fans also have more than just the reunion special to look forward to: The show will soon be getting the reboot treatment in a series set to air on Peacock, NBCUniversal's exclusive streaming service. Called Bel-Air, this take on the Fresh Prince series will be notably more dramatic than the original 30-minute sitcom was, and will instead be an hour-long drama tackling deeper issues, Entertainment Weekly reports.
The new show was inspired by a fan-made video that went viral last year, and which re-imagined the series as a gritty, dark drama. NBCUniversal in September 2020 ordered two seasons of the show, but a release date has yet to be made public.