The Surprising Sylvester Stallone Classic Getting A Limited Series Reboot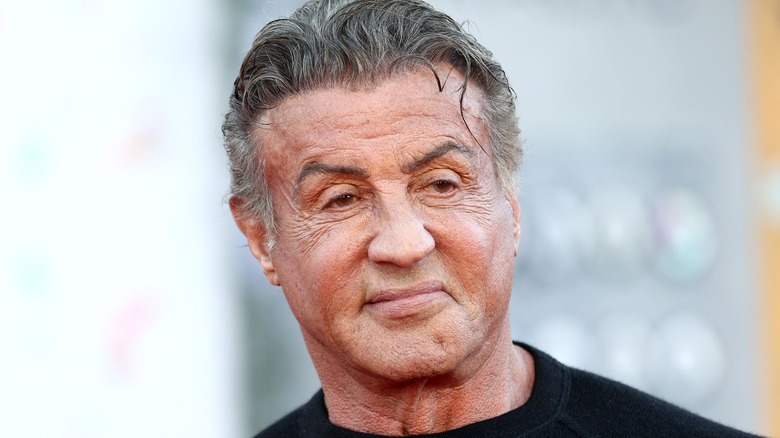 Matt Winkelmeyer/Getty Images
The early 1970s saw Sylvester Stallone officially kick off what would become a career like no other. Following up minor appearances in "The Lords of Flatbush," "Death Race 2000," and "Cannonball," the upstart actor really hit his stride with 1976's "Rocky," making his name one that people the world over would recognize and causing his stock in Hollywood to rise significantly. In the years to come, he'd do everything from launch franchises to begrudgingly take part in box office bombs, all while building upon his incomparable legacy as a cinematic legend.
Despite helming enough blockbuster titles to fill his retirement fund, Sylvester Stallone is still going strong in the modern-day. In addition to putting out more action originals like "Escape Plan" and "The Expendables" and making the leap to the superhero genre for "Guardians of the Galaxy Vol. 2" and "The Suicide Squad," Sly has also found ways to expand upon the works that put him on the map. Most famously, he played a key role in the development of the first two "Creed" installments, which serve as indirect sequels to the "Rocky" saga that formally ended in 2006.
In keeping this trend going, another classic yet, in this case, rather niche Stallone property is ready for its modern update.
A Nighthawks limited series is on the way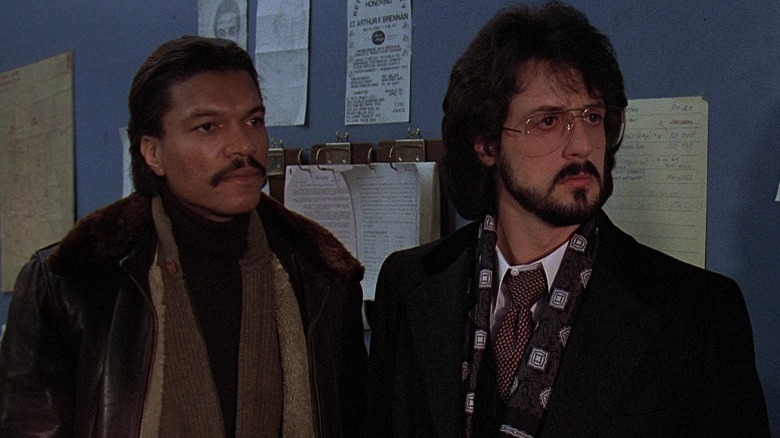 Universal Pictures
Directed by Bruce Malbuth, 1981's "Nighthawks" starred Sylvester Stallone as Sergeant Deke DaSilva: a New York City cop who's tasked with taking down a ruthless terrorist by the name of Wulfgar (Rutger Hauer). In the grand scheme of Stallone's filmography, it's a project that tends to be overshadowed by the likes of "First Blood" and "Cobra," but as evidenced by its strong critical reception, it's a solid watch all the same. Not to mention, it's a favorite among die-hard Stallone fans and the man himself, thus making it prime material for a reboot.
As revealed by The Beard and the Bald podcast (via JoBlo), a "Nighthawks" limited series is coming down the pipeline, with Frank Grillo tapped to become the new Deke DaSilva. Grillo explains that it will run for eight episodes, and Stallone will be heavily involved, wearing a couple of different hats as the miniseries goes into production. "He's directing, he's gonna direct 'em, and then he's gonna be in it," Grillo said, noting, "It's happening, as we speak, we're selling it right now."
Continuing, the actor behind the Marvel Cinematic Universe's Crossbones didn't hide his love for Sly's past films nor his excitement to be working alongside the big-screen icon. "I'm at this point where I'm sitting across from him, and he's telling me I'm the only guy to play the role...This is AMAZING!" Otherwise, Grillo made no mention of who else may join the cast list or when and where the "Nighthawks" series will arrive. Nevertheless, for fans of the original especially, this news is certainly worth getting excited about.