Why Crossbones Actor Frank Grillo's Favorite MCU Scene Isn't What You Think - Exclusive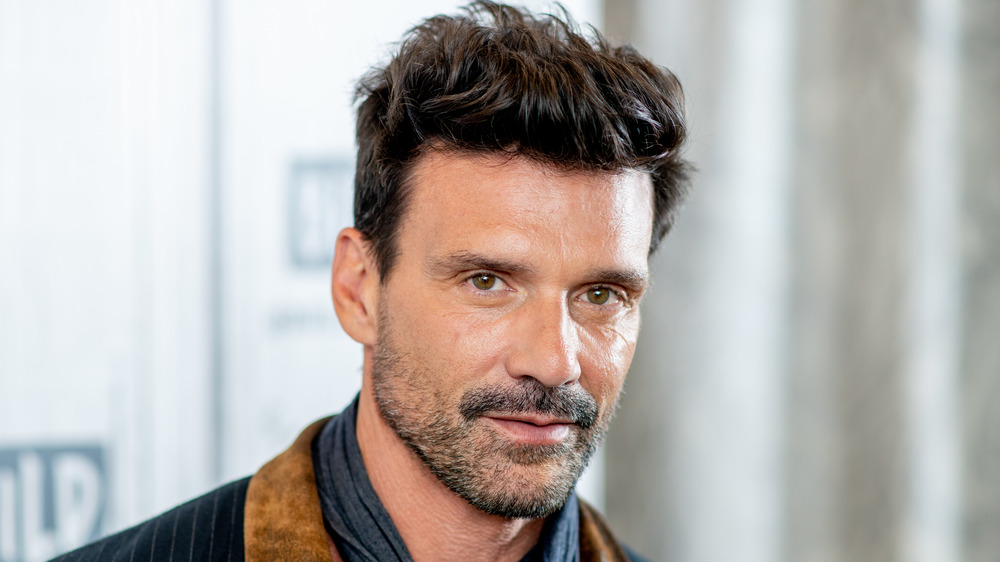 Roy Rochlin/Getty Images
In director Conor Allyn's latest movie No Man's Land, Frank Grillo stars as Bill Greer, a rancher whose property sits near the Texas-Mexico border. When a tragic accident caused by his son (Jake Allyn) shakes up the lives of many, Greer faces a multitude of challenges, including how to help his son deal with the impending consequences. In addition to the family aspect, the movie takes a hearty dive into the depths of communication breakdown between cultures. Grillo shows his versatility as Greer, who's both a hardened landowner and a compassionate family man.
Grillo fans are familiar with his range. From a determined lawyer on Prison Break to a recent stint as an edgy artist on Billions, he's shown he can swiftly tackle a wide variety of acting challenges. In the Marvel Cinematic Universe, Grillo played Brock Rumlow, a.k.a. the supervillain Crossbones, in the Captain America franchise. Rumlow featured prominently in Captain America: The Winter Soldier's epic and elegantly choreographed elevator fight. It's such a meaty scene that it wouldn't be crazy to think that it's Grillo's favorite MCU moment. However, the actor revealed during an exclusive interview with Looper that it's not his number one memory of his time as Crossbones. 
"That is such an iconic scene," Grillo says. "My favorite, though, is the one where I beat up Anthony Mackie [who plays Falcon]. He's a great friend of mine now, and we've done another movie together. That scene, I got a lot of joy out of it, and it continues to feed my soul."
Frank Grillo on how humbling it is to be a part of the MCU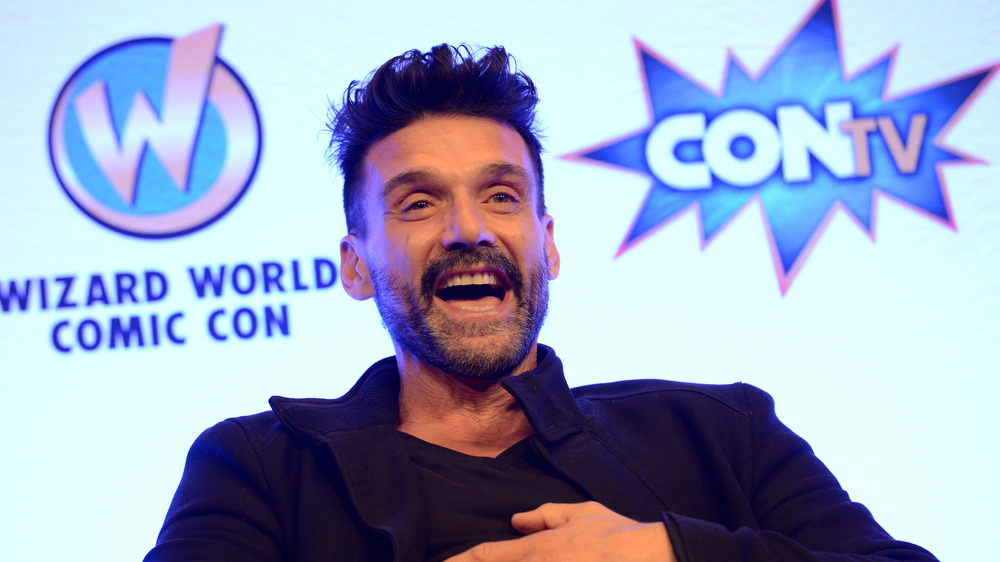 Albert L. Ortega/Getty Images
It's unsurprising that most actors would jump at the chance to join the Marvel Universe — there are few gigs in Hollywood more prestigious than joining the ranks of Robert Downey Jr., Brie Larson, Josh Brolin, and the late Chadwick Boseman. According to Grillo, it's as fun for the actors to make the movies as it is for fans to watch them. "[When it comes to the MCU], you're talking about the biggest and the best," he says.
Grillo has nothing but praise for Kevin Feige, calling the Marvel Studios president "a genius." The actor appreciates the sense of team camaraderie that comes with joining the cast of a Marvel movie. "To be even a little part of that community is like being part of a family," he says. "I was on stage last year in Atlanta before Stan [Lee] passed away. It was the ten-year anniversary [of the MCU], and every actor was there to celebrate." As Grillo points out, that makes the occasion a total who's who. "There were multiple Oscar winners, and big, big, big A-list actors. Everyone is part of the Marvel Universe, and it's cool to be on the stage with these people. I'm humbled by it every day."
No Man's Land, an IFC Films production, is currently in theaters.