The Major Milestone The Suicide Squad's Sylvester Stallone Just Achieved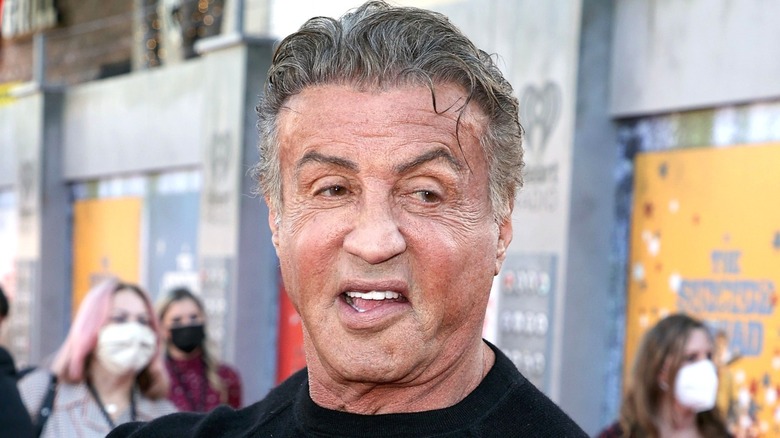 Photo Credit: Kevin Winter/Getty Images
It should come as no surprise that Hollywood is a fickle business. You may be on top of the world one minute, and the next, you're yesterday's news. Even having a few hit movies under your belt is not a guarantee. That's what makes it so extraordinary when one star breaks through the noise to become a familiar face (or voice) for multiple generations of moviegoers. 
Sylvester Stallone broke out into the mainstream in the 1970s with the "Rocky" movies. The original gave him both a Best Actor and Best Original Screenplay nomination at the Academy Awards. He stayed busy over the years, and most recently, he lent his voice acting talents to the role of the nicest fish to walk on two legs — King Shark in "The Suicide Squad."
It's not easy being the tough guy in movies for over half a century, but Stallone has done precisely that. And now, thanks to James Gunn's DC film, Stallone can claim a title few (if any) actors can: Having a number one film at the box office for six decades in a row.
From Rocky to The Suicide Squad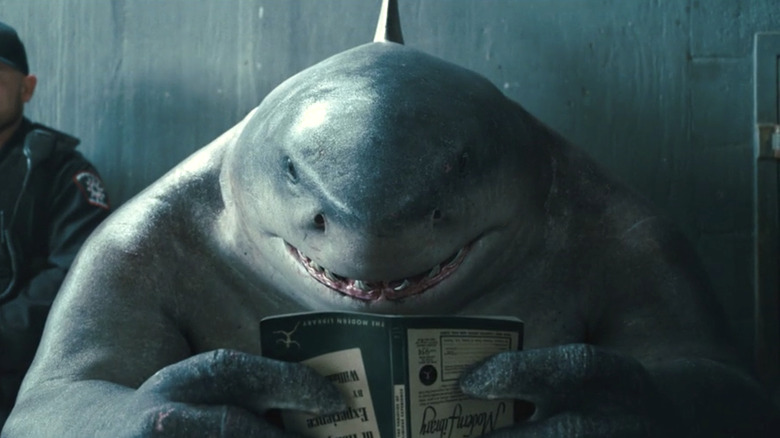 Warner Bros. Pictures/DC Films
Deadline reported on the accomplishment, mentioning how Stallone's streak of success began in 1976 with his breakthrough role in "Rocky." The boxing film was a massive box office success, starting from the moment of its release, where it made the most money out of any movie the week of its release. The 1980s brought the "Rambo" franchise to the forefront, while Stallone proved he was still an action hero in the 1990s with Cliffhanger (via MovieWeb). 
He had a few number one hits in the 2000s, including "Spy Kids 3-D: Game Over," and 2010 saw him come out with his next big blockbuster franchise with "The Expendables." It's a career like no other, and the actor was naturally celebratory upon learning the good news. Stallone posted on Instagram an image of the Deadline article along with the message, "Thank you for making me feel like I'm on top of the world. It's been a great career thanks to all of you! Keep punching, sly. Thank you @jamesgunn." Director James Gunn responded to the post with several "Celebratory Hand Raising" emojis.
Stallone could have plenty of other hits ahead of him. There have long been reports of a fourth "Expendables" movie in the works, and we may see "Demolition Man 2" in the future, possibly with a 2023 release date to commemorate the original film's 30th anniversary.