Here's How Another Legendary Director Gave Edgar Wright's Last Night In Soho Its Title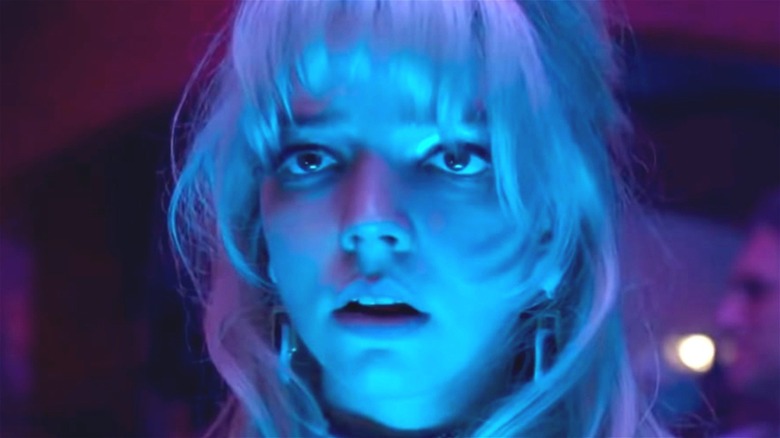 Universal Pictures
Edgar Wright's "Last Night in Soho" is already highly anticipated by many film fans across the world. However, anyone expecting something akin to the "Cornetto Trilogy" will be in for a surprise, because the first trailer for the psychological horror movie promises a haunting trip through time. The film stars Thomasin McKenzie as Eloise, a young woman living in London who accidentally travels back in time to 1966, and finds herself in the body of a glamorous singer called Sandie (Anya Taylor-Joy). It seems like a fun window into the past at first, until things take a dark, violent turn.
The director has already shown that he's perfectly capable of bringing a unique energy to the screen, not just in the "Cornetto Trilogy," but also in 2017's "Baby Driver," and his excellent documentary "The Sparks Brothers." Hopefully, "Last Night in Soho" will be a riveting journey into the darker side of London. Speaking to Tatler about the film, Taylor-Joy said, "Our version of London is presenting you with the fine line between downtown where your dreams will come true and a full-blown nightmare," also adding that the film is "a very well-directed acid trip."
Although the ominous title references the film's setting, Edgar Wright recently revealed that another legendary director gave him the title.
Quentin Tarantino gave Edgar Wright the title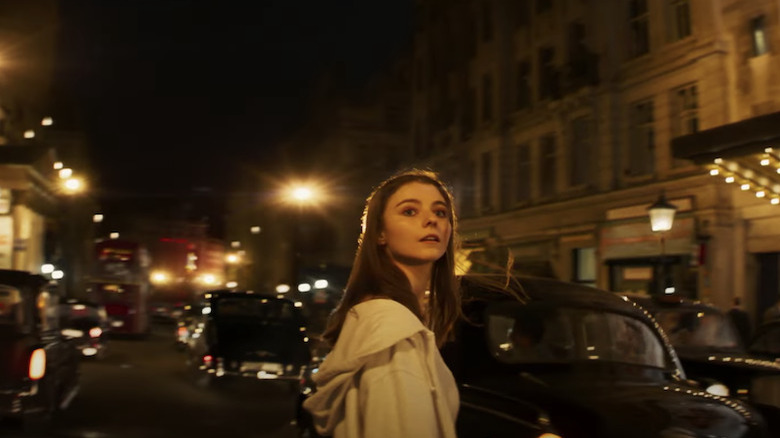 Universal Pictures
When speaking to Total Film (via GamesRadar), Edgar Wright explained that film legend Quentin Tarantino is one of the people behind the title for "Last Night in Soho." Wright explained that he was talking to the director about "a Dave Dee, Dozy, Beaky, Mick & Tich song, 'Hold Tight'" which Tarantino uses in his 2007 thriller, "Death Proof." During the same conversation, Tarantino asked Wright, "'Have you ever heard 'Last Night in Soho'?'" by the same group, also saying that "'This is the best title music for a film that's never been made." You can probably see where this is going.
When Edgar Wright was later trying to figure out the title for his psychological horror, he also considered "Red Light Area" and "The Night Has a Thousand Eyes" — but those titles were either taken or were too similar to other films. But then he remembered the song that Tarantino played him "and [he] thought it was great: Last Night in Soho." However, he also revealed that Tarantino made a surprising confession — he wasn't the only one who came up with that title.
When Wright spoke to him about using "Last Night in Soho," Tarantino explained, "What I said about it being the best end-credits song for a movie that doesn't exist, is something that [director] Allison Anders used to say." He also added, "So if you credit me, you've also got to credit her." It might take a village to raise a child, but it sometimes takes three directors to come up with the name of a film.