Everything You Need To Know About Baby Driver 2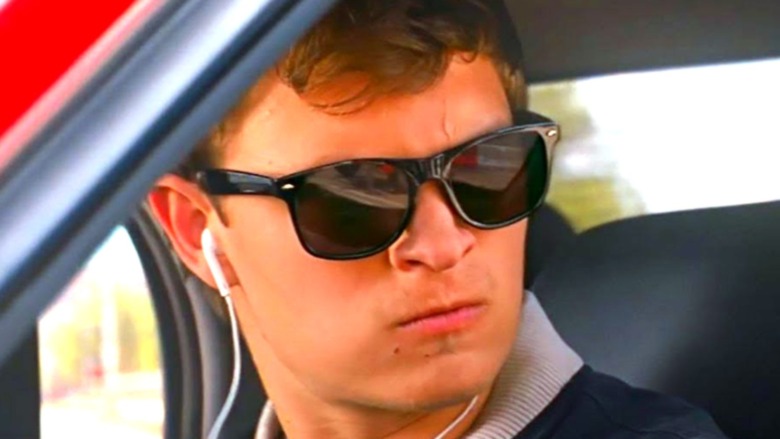 Sony Pictures Releasing
From the moment Edgar Wright's heist movie-meets-extended-car-chase "Baby Driver" accelerated onto screens in 2017, fans have been clamoring for a sequel. The story of tinnitus-plagued getaway driver Baby (Ansel Elgort), whose evasive maneuvers on the road feel more like mechanical dances than rally moves, had all the heart-pumping hallmarks of action at its best, and a lot of actual heart courtesy of the love story at its center.
It's not like there isn't a precedent for movies about a group of lovable criminals driving really dangerously in built-up areas through many, many sequels. If you've kept track of the "Fast and Furious" timeline, you'll know that the franchise now includes approximately one million movies, not including spin-offs like "Hobbs and Shaw" (and fans were immediately asking if there will be a "Hobbs and Shaw" sequel after watching that one, too).
However, despite being a veritable hit machine, Wright has never made a sequel. Although "Shaun of the Dead," "Hot Fuzz," and "The World's End" make up the Cornetto/Blood and Ice Cream Trilogy, they're standalone movies. This time, however, it seems he's developed an appetite for it. This is everything you need to know about "Baby Driver 2," including the status on the script and what the actors think.
Edgar Wright has confirmed there is a script for Baby Driver 2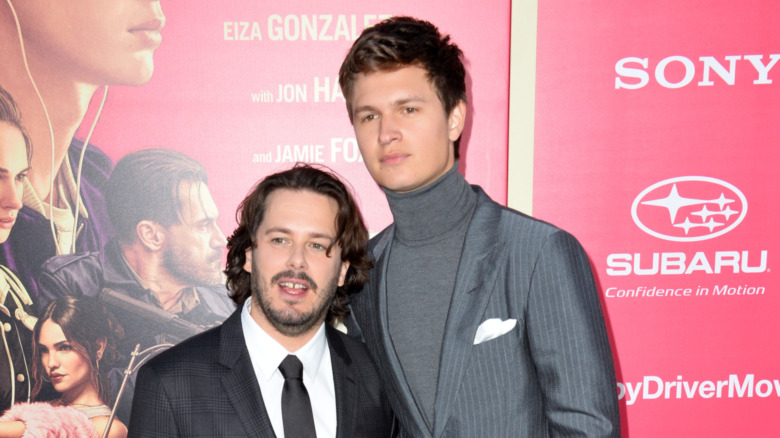 Shutterstock
Edgar Wright has been working on a script for "Baby Driver 2" since as early as 2018. That's when he told MTV, "I know basically what it's about, and who it involves, and where it goes, so that's exciting." He also confirmed that he'll be back in the driver's seat (i.e. the director's chair), adding, "I'm not going to spend six months writing it and then not direct it."
By 2019, he had a first draft, as he confirmed to Empire magazine. And in January 2021, when asked about the script during an interview with Variety, Wright said, "It's written ... I've actually written like three drafts of it."
But if you're buckling up to speed to the box office, now would be a good time to hit those brakes. It took Wright 22 years to bring "Baby Driver" to the screen. He first got the idea from a music video he directed in 2002, for the band Mint Royale's single "Blue Song." (Fans of "The Great British Baking Show," one of the best British TV shows on Netflix, will recognize the driver in the video as host Noel Fielding.)
Even without that alarming precedent, Wright usually takes three to four years between features, and he already has two coming out in 2021. Wright's first documentary, "The Sparks Brothers," has a June release date, and the psychological thriller "Last Night in Soho," starring Anya-Taylor Joy, is set for a Halloween season release on October 22. Wright has also been tapped to direct an adaptation of Stephen King's 1982 novel "The Running Man" at some point. So yes, there's a script, but "Baby Driver 2" could still be a long way off.
Baby and Debora are keen to get back on the road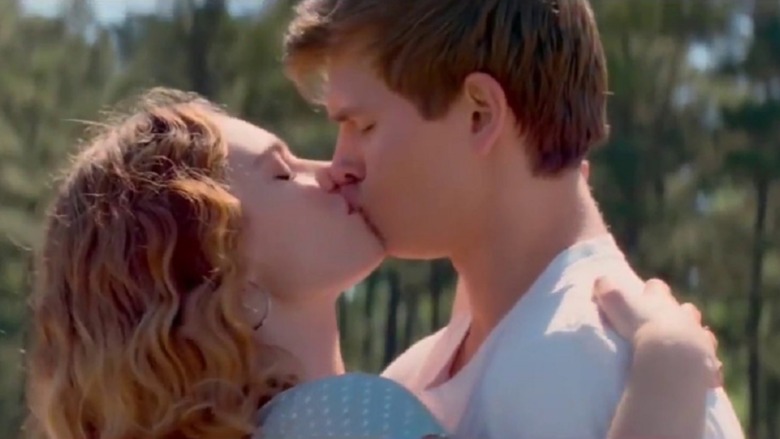 Sony Pictures Releasing
It would be hard to have "Baby Driver 2" without Baby, so it's just as well that Elgort is keen to reprise his role. In 2018, he told MTV that Wright has shared some of his ideas for the sequel with him, but added, "I'm not telling you." Around a year later, MTV's Josh Horowitz tried his luck with Elgort again, and this time, the actor confirmed that Wright had shown him a draft, but was cagey about production timelines, only revealing, "I think it's gonna happen." Elgort did drop one snippet of extra info: it won't be called "Baby Driver 2."
"It has a different title," Elgort said, adding quickly, "You're gonna have to ask Edgar that, though."
Given that most of the characters did not survive the first movie, we can expect a sequel to introduce some new heroes and villains. Wright confirmed as much to Empire magazine. There might also have to be a time jump of at least five years, given Baby's prison sentence (and assuming that final scene was a dream). However, fans are hoping that love interest Debora, played by Lily James, will return — as is James herself.
In October 2020, James said that despite rumors of a third "Mamma Mia" movie, the sequel she's really hoping to make is "Baby Driver 2." "I'm just praying for it," she said. When her "Rebecca" co-star Armie Hammer interjected to stir the pot and ask if she'd read a script for the second "Baby Driver," James made a jokey pretend-punching gesture that apparently meant "Shut up and stop dropping industry secrets." Out loud, she said, "I know nothing, I'm just an actor."
"Baby Driver 2" is in gear. All it needs now is a green light.