The American Horror Story Role Adina Porter Calls Her Favorite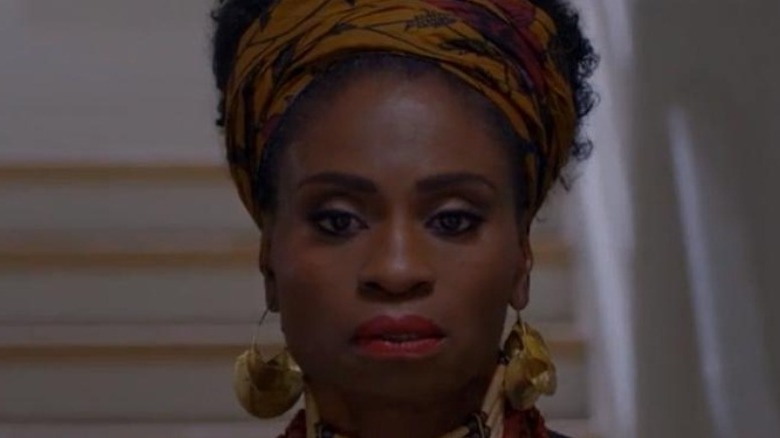 FX
Ryan Murphy tends to work with the same group of actors over and over again on his productions, and that's especially been the case with "American Horror Story." There are some of the series' more obvious recurring faces, like Sarah Paulson, Jessica Lange, and Evan Peters, but numerous other actors have appeared several times in the series, including Billie Lourd, Finn Wittrock, Lily Rabe, and more. Of course, that cast of recurring actors also includes "True Blood" and "Outer Banks" actress Adina Porter, who has so far appeared in the first, sixth, seventh, eighth, and tenth seasons of "American Horror Story."
Porter debuted on the "American Horror Story" scene in its first season, otherwise known as "American Horror Story: Murder House," where she played Sally Freeman. Her other "American Horror Story" roles include Lee Harris in "Roanoke," Beverly Hope in "Cult," Dinah Stevens in "Apocalypse," and Chief Burleson in "Double Feature." While Porter's "American Horror Story" roles are each memorable for different reasons, there's one, in particular, that appears to be the most near and dear to Porter's heart.
Adina Porter loved playing Beverly Hope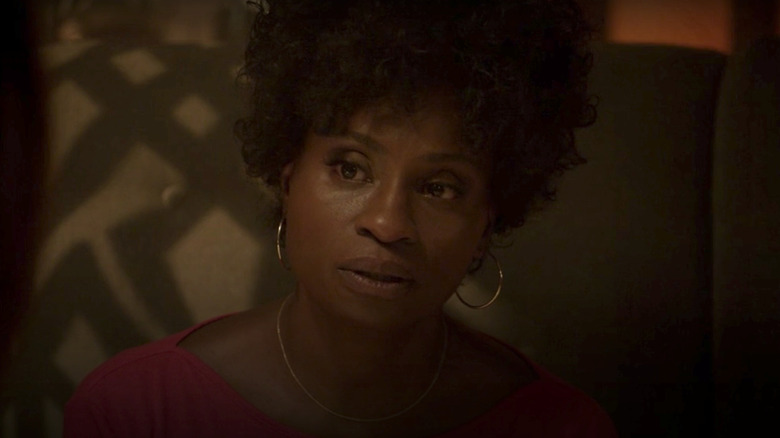 FX
In a recent interview with Decider, Adina Porter talked about the current season of "American Horror Story: Double Feature" and took the time to look back on some of the characters she's previously played on the show. Porter even revealed that it was "kind of easy" to pick her favorite "American Horror Story" role. "I've gotten a Emmy nomination for playing Beverly motherf**king Hope," said the actress. "If I die tomorrow, it'd be like, 'Proud of two beautiful children and Beverly motherf**king Hope' on my tombstone."
A resentful and bitter broadcast news host, Beverly Hope was a recurring character in "American Horror Story: Cult." She used her position in the media to ensure that Kai (Evan Peters) had the public's attention during his run for city council. However, later in the season, Beverly finds out that Kai has been manipulating her and the other female cult members.
She ultimately kills Kai and, even more impressively, manages to avoid getting hit with any federal charges because the FBI believes her to be a victim of the cult's actions, rather than a member of it. The character took several startling and unexpected turns over the course of "Cult," all of which were brilliantly portrayed by Porter. As a result, it's easy to see why Porter not only received an Emmy nomination for her performance as the character but also continues to hold the role in such high regard.