The Season Of American Horror Story That Fans Would Rather Live Through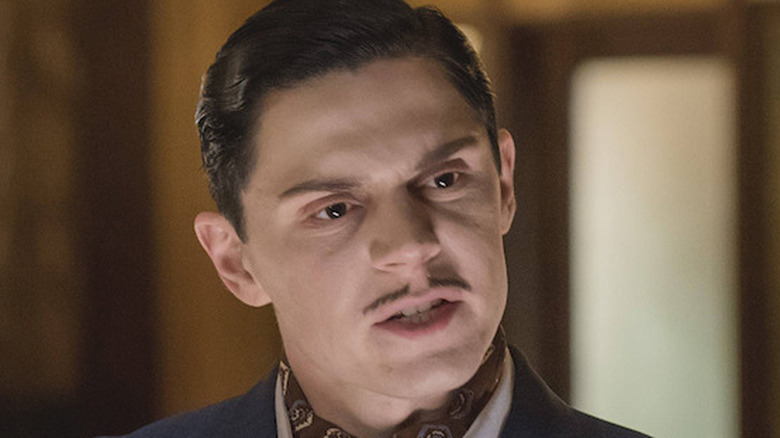 FX
The horror anthology series "American Horror Story," co-created by Ryan Murphy, focuses on one frightening tale each season. No matter the subject — whether it be a ridiculously haunted Los Angeles home or a corrupt asylum with a possessed nun — viewers can expect something gruesome to happen on screen. As fans are aware, many "American Horror Story" characters meet an untimely demise, typically at the hands of a supernatural force. In "AHS: Roanoke," for instance, bloggers Sophie Green (Taissa Farmiga) and Milo (Jon Bass) get impaled by the ghosts of the Roanoke colony, and in "Murder House," Vivian (Connie Britton) dies after birthing the Antichrist.
While any character in the series runs the risk of being murdered (or at the very least maimed), the survival rate depends on the season. Reddit user Formal_Party recently reposted a poll created by IsabelleRey in 2020 on the "AHS" subreddit, which asked fans to pick the season they believed they could get out of unscathed. "If you had to live through an AHS season, which one would it be? You have to live through and survive a season of AHS, which season would you choose to be in?" read the post. 
The poll included "Murder House," "Coven," "Hotel," "Roanoke," "Cult," and "1984." Here's what fans voted for.
Viewers would rather live through "AHS: Coven"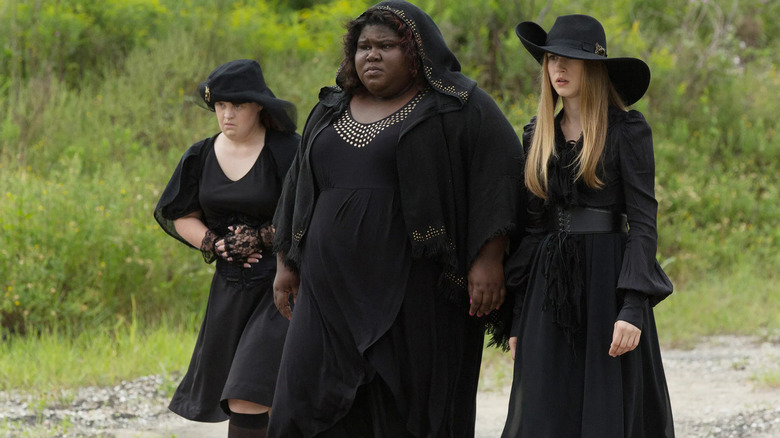 FX
The overwhelming winner of the poll was "Coven," which is the show's third season. 
In the season, a Coven, located in New Orleans, has to constantly deal with the undead and fight for power until Cordelia Goode (Sarah Paulson) is named the Supreme. Quite a few commentators on the thread agreed with the original poll's outcome. The Reddit user u/fierrosan revealed they would choose "Coven" even though their "favourite season is Hotel" because "there are too many scary things happening" at the Hotel Cortez, which houses vampires, dead serial killers, and a malicious entity known as "The Addiction Demon." A Redditor with the username ilikeanimeandcats shared similar thoughts: while they initially picked "Hotel," they clarified they would rather be in "Coven," as long as they were granted magical powers. "Having powers would be worth it even if I didn't survive," read a portion of the comment.
Besides "Coven" and "Hotel," another popular response was the show's seventh season, "Cult," which is more grounded in reality compared to the other seasons. While "Cult" has plenty of shocking moments — let's just say a nail gun is involved — all of the violence is inflicted by humans. "Cult. At least it's only humans trying to murder me," explained a fan with the username baconwrappedreddit.
The tenth season of "AHS" is expected to be released later this year. Perhaps the upcoming season will be even more enticing than "Coven" for fans.