Here's Which Adina Porter Character AHS Fans Think Is The Best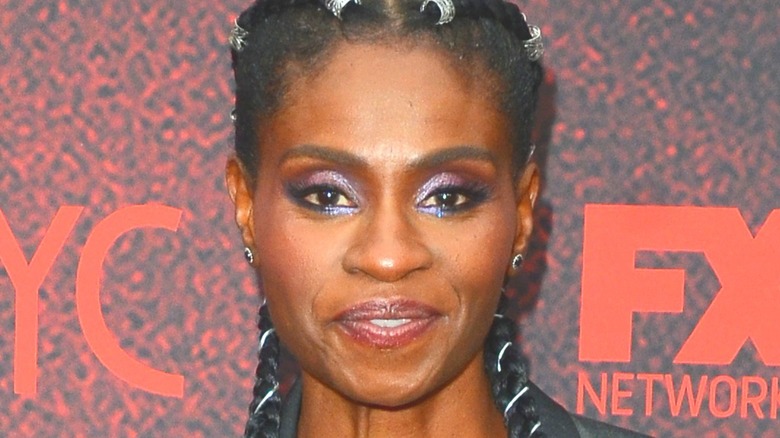 Shutterstock
Created by Ryan Murphy and Brad Falchuk, the anthology series "American Horror Story" presents a different terrifying storyline each season. "Murder House" chronicled a family moving into a haunted mansion, "Coven" follows the descendants of those who survived the Salem Witch Trials, and so on. With each new season, many of the same actors return to the series but portray different characters. Some of the most frequent cast members include Sarah Paulson and Evan Peters, both of whom have appeared in every single season except for the most recent, "1984." And while the two of them, along with a few others, may be the actors that most associate with the horror series, "AHS" has a slew of other talented performers who contribute to each compelling season.
One of those actors is Adina Porter, who, as well as being known for her time on shows such as "True Blood" and "The Newsroom," has appeared in four seasons of "American Horror Story" so far: "Murder House," "Roanoke," "Cult," and "Apocalypse." She'll also be in the upcoming tenth season, "Double Feature."
The show's dedicated fan base naturally has many opinions when it comes to all things "AHS" — casting, storylines, and so on. A recent discussion on Reddit centered on Porter's roles on the show, including a poll to decide which they think is the best character she's played. Here's what the fans had to say.
AHS fans think Porter is best as Lee Harris in Roanoke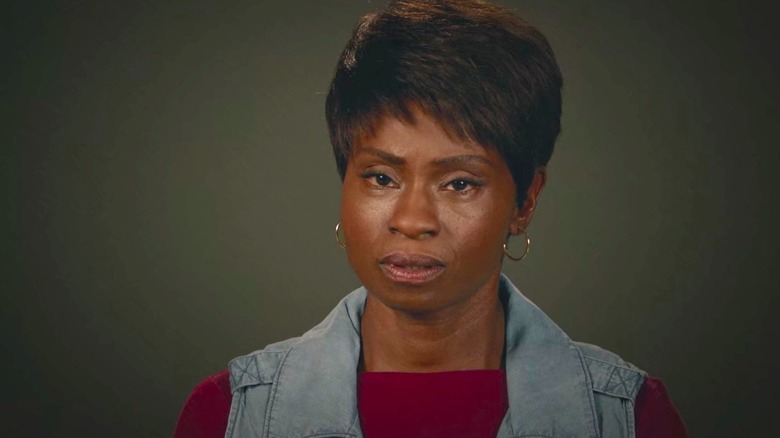 FX
In "Murder House," Adina Porter played a patient of psychiatrist Ben Harmon; in "Cult," she plays a news broadcaster; and in "Apocalypse," she plays a Voodoo practitioner. But it's her role as Lee Harris in "Roanoke" that fans on Reddit have deemed the best. In a poll conducted, 137 fans out of 332 who participated voted for Lee. A close second was Beverly Hope in "Cult," with 133 votes. The first comment under the poll, by user u/TheLokiDokiOG, reads "Lee Harris all the way."
"Roanoke" follows couple Shelby and Matt, who, after realizing that their new house is haunted, turn it into a paranormal reality series. Porter plays Lee Harris, the sister of Matt, who becomes involved in the paranormal activity when Matt asks her to move into the house with them.
Lee, although seemingly a supporting player, turned out to be one of the season's most prominent characters, giving Porter ample time to showcase her tremendous acting skills. When E! asked Porter was it was like to be the "surprise star of the season," Porter responded, "That was pretty awesome. I had no idea that was happening ... everyone was a little bit surprised that it was me that ended up being the last one standing."
Luckily. Porter was up to the task and gave her most popular performance on "AHS" so far.