Is Callie Really Leaving Good Trouble?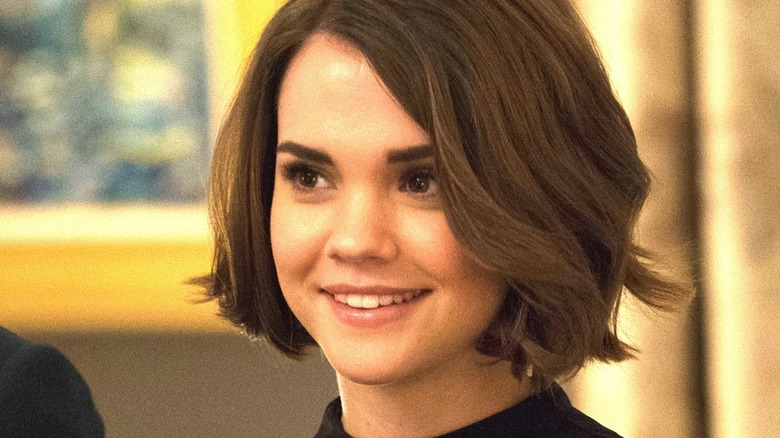 Freeform
Season 1 of "The Fosters" premiered on ABC Family (now Freeform) in 2013. The show's five seasons chronicle the everyday lives of a family comprised of various adoptive, foster, and biological children and their two parents. Its title carries a dual meaning: the family's surname is Adams Foster, combining the last names of parents Lena Adams (Sherri Saum) and Stef Foster (Teri Polo), both of whom take their combined surname upon raising a family together. Its cast also includes appearances from actors like "He's All That" star Tanner Buchanan, and Izabela Vidovic from "Wonder," who each portray peers of Jude (Hayden Byerly) — one of the Adams Foster family foster children.
Though "The Fosters" concluded in 2018, the lives of children Callie (Maia Mitchell) and Mariana (Cierra Ramirez) have continued in the spin-off series "Good Trouble," which premiered in 2019. The show's pilot episode, which takes place a few years after the end of "The Fosters," reveals that the two sisters are now living in LA, where Callie works as a law clerk and Mariana as a software engineer.
Season 3 of "Good Trouble" concluded on September 8, 2021. Freeform already renewed "Good Trouble" for a fourth season (via Deadline), so Season 3 appropriately ended on a cliffhanger, the resolution of which will likely be revealed only upon the Season 4 premiere. Among a few other tense moments, Season 3 concludes with Callie stating (asking?) her employer "I'm leaving?" 
Whether or not that means Maia Mitchell is leaving "Good Trouble," though, is another story.
Change is in store for Callie, but she's here to stay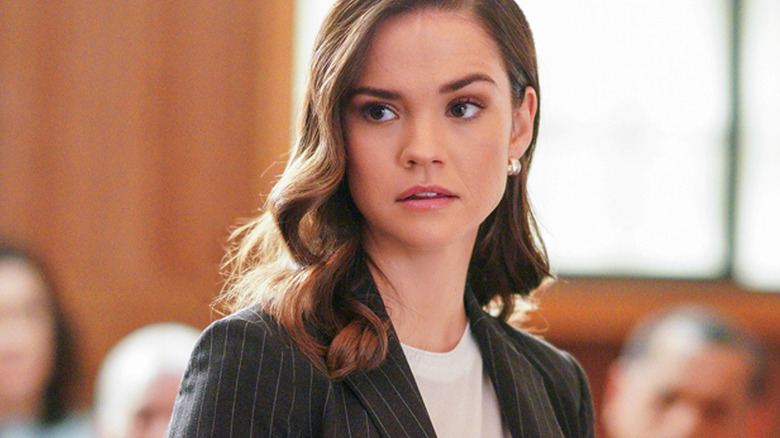 Freeform
Based on her conversation with her employer Judge Curtis Wilson (Roger Bart), Callie appears to be on the verge of departing from her clerk job upon the conclusion of "Good Trouble" Season 3, bringing some long-desired change to her life. While this likely means Callie's career won't resemble her work for Judge Wilson come Season 4, Callie's new path in life will not mark the departure of the character altogether.
In an interview with Hollywood Life, executive producer Joanna Johnson was coy about Callie's role come Season 4. "We'll just have to see," she said, in response to a question about whether or not Season 3's cliffhanger ending means Callie is leaving LA. "It's a cliff for a good reason." That said, Johnson then confirmed that, whether not Callie moves cities, Maia Mitchell return no matter what. "We will see Maia Mitchell, yeah," Johnson said.
Further confirming her return, Mitchell tweeted a promotional image for "Good Trouble" Season 4, featuring her likeness, with the caption "time to pack my bags I guess." Mitchell is Australian (via Rotten Tomatoes), so she appears to be implying that the filming of Season 4 will necessitate her travelling to the US. How Maia's life will change following her expected resignation from her post with Judge Wilson should be revealed upon the premiere of "Good Trouble" Season 4, on a date that has yet to be announced.