Why Madison Mitchell From Malignant Looks So Familiar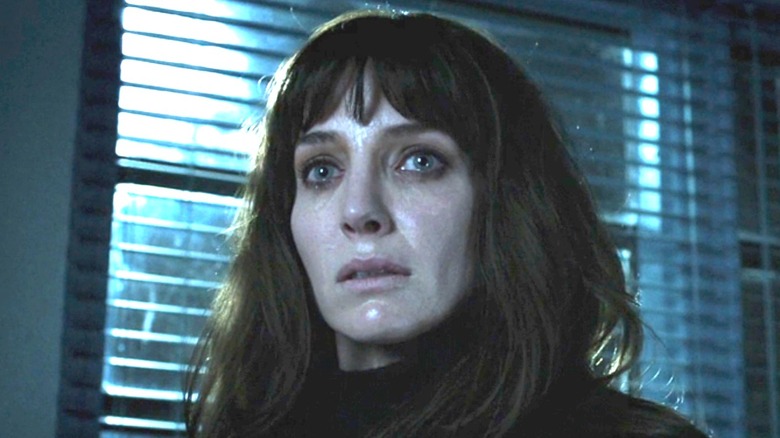 Warner Bros.
James Wan decided to step back to his horror roots after helming 2018's "Aquaman" and brought a new monster to life in "Malignant." 
The film follows Madison Mitchell, a young woman who is plagued by terrifying visions that show a bizarre entity called "Gabriel" slaughtering people in a grisly fashion. Because Madison has endured plenty of trauma over the years, the police start to wonder whether she's the one behind the killings. It's a truly wild ride, and it's one that has polarized audiences and critics. Looper's own Dominic Griffin called it "a gleeful splatterfest."
"Malignant" clearly has to be seen to be believed, but it's great that James Wan is able to make such a unique movie. While it is clearly a 'one for me' scenario, Warner Bros. knows that James Wan's name draws audiences to theaters thanks to his work on "Saw," "The Conjuring," and "Insidious." Although the director's latest horror outing isn't crammed full of A-list stars, it's got a talented cast who definitely have fun with the script.
If you're one of the many horror fans now wondering why Madison Mitchell from "Malignant" looks so familiar, here's where she's shown up before.
Annabelle Wallis starred on Jericho and The Tudors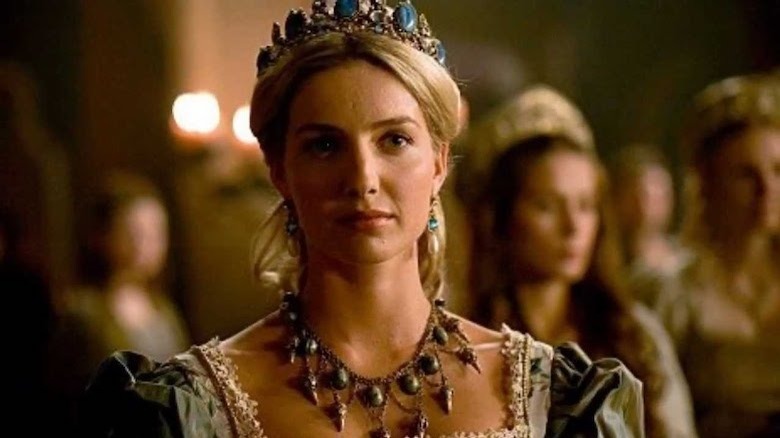 Showtime
Madison Mitchell is played by Annabelle Wallis, an actress who's had a steady rise to stardom since her career kicked off back in 2005. She made one of her first onscreen appearances in the British TV series "Jericho," which follows Detective Michael Jericho (Robert Lindsay) as he solves murders in 1950s London. Wallis appears in Episode 2, "The Killing of Johnny Swan," as Lizzie Way, a dancer who's married to a famous runner: Johnny Swan. The sportsman and his new wife are found dead in his hotel room the day after their wedding. So Wallis' role wasn't exactly huge — however it led to bigger things.
The star appeared in a number of other projects until 2009, when she landed a prominent role on Showtime's "The Tudors," Season 3. Wallis' plays the third wife of King Henry VIII, Jane Seymour. She's the only one of Henry's wives to be crowned Queen, although she doesn't exactly get a happy ending. Annabelle Wallis only appears in five episodes of "The Tudors," but she gets much more of the spotlight than in previous projects.
Her performance opposite Jonathan Rhys Meyers definitely opened doors for her to enter bigger shows and films, like BBC's "Peaky Blinders."
Annabelle Wallis romanced Cillian Murphy in Peaky Blinders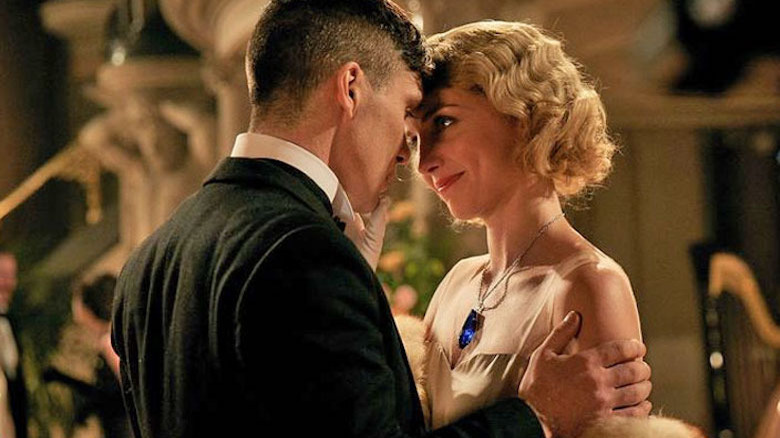 BBC
One of Annabelle Wallis' most well-known roles came in 2013, when she appeared in the critically acclaimed British series, "Peaky Blinders." She stars as an Irish spy, Grace Burgess, in Season 1, who's sent by the authorities to keep an eye on Tommy Shelby (Cillian Murphy) and his Birmingham gang. As she gets closer to Tommy, the pair fall for each other, and Grace winds up becoming part of the Shelby family when she marries the stoic gangster in the Season 3 premiere.
Wallis' role is pretty impressive throughout the series, because she refuses just to be Tommy's mistress. She's strong and capable, which is why she was chosen to spy on the antihero in the first place. Her dynamic with Tommy quickly gets the audience invested in their relationship, which is why it's so gripping to watch knowing that she could potentially betray him in the early episodes. Although she occasionally drifts into damsel-in-distress territory, Wallis delivers a substantially satisfying performance in the role. 
Annabelle v. Annabelle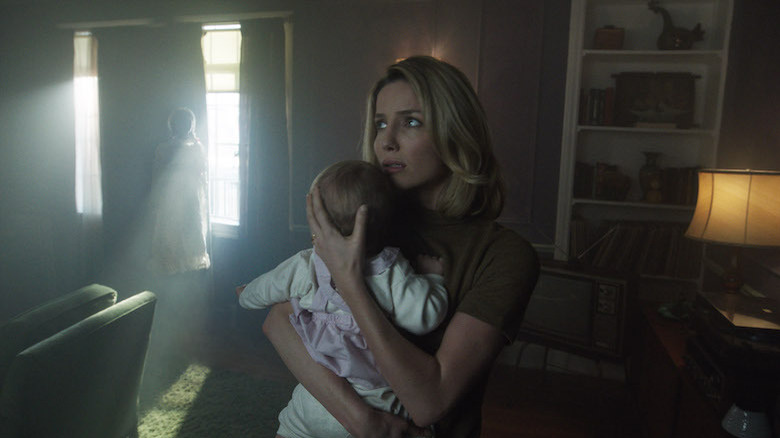 Warner Bros.
Annabelle Wallis leapt onto the big screen for the James Wan-produced "Annabelle," which is a spin-off of "The Conjuring" series. Although the titular doll itself is real, Annabelle Wallis' character is fictional. The star plays Mia Form, a pregnant woman who's husband John (Ward Horton) gives her the demonic doll as a present for their unborn child. Wallis is really put through the wringer on this one, as the doll quickly begins exhibiting bizarre behavior.
Unfortunately for Mia and John, they cross paths with a Satanic cult (of course), who have summoned a demon that follows the couple in pursuit of Mia's soul. Annabelle (Wallis) also briefly shows up at the end of 2017's "Annabelle: Creation," thanks to repurposed footage that bridges the gap between the two prequels.
Producer James Wan was obviously impressed with Annabelle Wallis' talents as a scream queen, since he reunited with the star for "Malignant."
Annabelle Wallis was busy in 2017 with King Arthur and The Mummy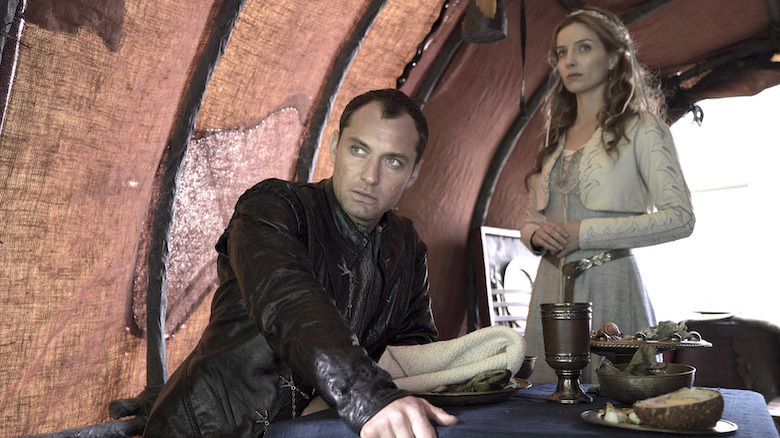 Warner Bros.
The actress was incredibly busy in 2017. She first appeared in Guy Ritchie's "King Arthur and the Legend of the Sword" as Maid Maggie. Although she's a member of Vortigern's (Jude Law) court, she doesn't agree with the way he rules, and helps the resistance. She doesn't have a huge role compared to the likes of Arthur (Charlie Hunnam) or Jude Law's sneering villain, but Maid Maggie is a spy for Bedivere (Djimon Hounsou), and eventually helps them overthrow Camelot.
Annabelle Wallis also had a lead role in "The Mummy" opposite Tom Cruise. The infamous action-horror film was intended to kick off the Dark Universe, which would've seen classic monsters like Frankenstein, The Wolfman, and the Invisible Man all share a cinematic continuity. Wallis appears as Jenny Halsey, an archeologist who works with Cruise's U.S. soldier, Nick Morton, when he stumbles onto Princess Ahmanet's tomb.
Unfortunately for the cast and crew, "The Mummy" flopped at the box office and only grossed $410 million worldwide, which spelled doom for the Dark Universe. Wallis' performance in the film wasn't at fault, so at least her career wasn't hurt by the dud — and she's clearly got more work on the way judging by the early response to "Malignant."