The Matrix Actors You May Not Know Passed Away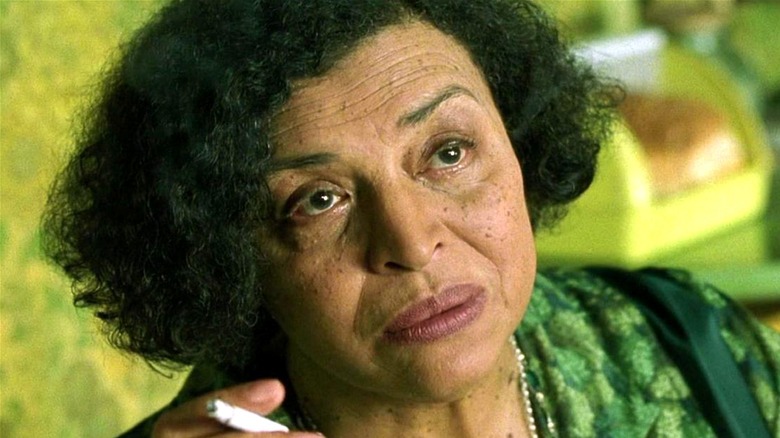 Warner Bros.
It's an exciting time for fans of "The Matrix" movies. The trailer for "The Matrix Resurrections," the fourth movie in the franchise, was finally released by Warner Bros. in September. With the new installment gearing up for its simultaneous HBO Max and theatrical release in December, fans may wonder about the film's cast. How many of the original trilogy's stars will be returning to their roles?
Keanu Reeves will, of course, be back as Neo. Joining him in a co-lead role is Carrie-Anne Moss, who will reprise her role as Trinity. Other franchise alums confirmed to return are Jada Pinkett Smith as Niobe, Lambert Wilson as the Merovingian, and Daniel Bernhardt as Agent Johnson. Fans might remember that all three actors joined "The Matrix" trilogy in the second installment, "The Matrix Reloaded." Additionally, a slew of familiar actors will be joining the "Matrix" franchise, including Neil Patrick Harris, Emmy-winning "Watchmen" alum Yahya Abdul-Mateen II, and "Iron Fist" standout Jessica Henwick.
There will be some glaring omissions from the fourth movie in "The Matrix" franchise, too. Hugo Weaving, who played Agent Smith in the original trilogy, won't return due to scheduling conflicts. Similarly, Morpheus actor Laurence Fishburne will not reprise his role and has gone on to reveal he was not invited back. However, there are two notable absences from the original cast which are far more poignant.
Aaliyah, who was originally set to play Zee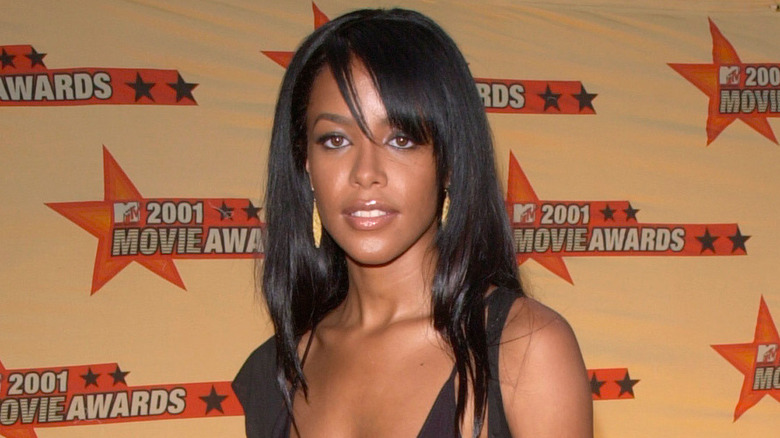 Featureflash Photo Agency/Shutterstock
After showcasing her acting chops in "Romeo Must Die" and "Queen of the Damned" (via IMDb), multi-platinum singer Aaliyah was cast as Zee in the second and third chapters of "The Matrix" trilogy, per an August 2001 MTV News report. Aaliyah had already filmed some of her scenes in "The Matrix Reloaded" before she died at age 22 in a tragic plane crash (via Yahoo). In the wake of Aaliyah's passing, the role of Zee was recast, with Nona Gaye taking over the part for "Reloaded" and "The Matrix Revolutions" (via MTV News).
Aaliyah was in the public eye from a very young age. According to Rolling Stone, she was first noticed on the 1980s series "Star Search" when she was only 10. From there, the Brooklyn native landed her first record deal at age 12, as reported by NBC News, and released her first album, "Age Ain't Nothing But a Number," when she was 14. According to Vibe, Aaliyah's first album hit over six million sales worldwide. Her next two albums, 1996's "One in a Million" and 2001's "Aaliyah," were even bigger, selling eight million (per The Hollywood Reporter) and 13 million copies (per NME), respectively.
Gloria Foster, who played the Oracle in The Matrix and The Matrix Reloaded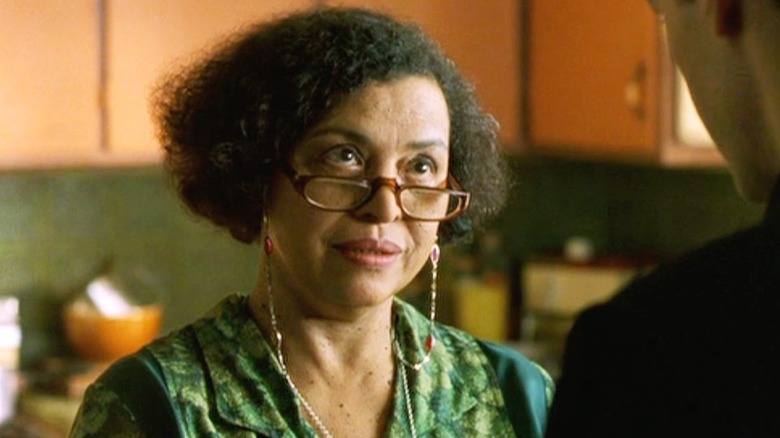 Warner Bros.
Gloria Foster originated the role of the Oracle in the first two installments of "The Matrix" trilogy. On the big screen, Foster found work in movies like "The Cool World," "City of Hope," and the infamous Bill Cosby flop "Leonard Part 6." She also popped up on TV in episodes of "Law & Order," "The Cosby Show," and "I Spy" (via IMDb). However, Foster's biggest break came late in her career, earning widespread attention for her standout performance as the Oracle in "The Matrix" and capturing the attention of a younger generation.
Foster was also an immensely successful stage actor. Her most notable stage role was in 1963's "In White America," which allowed her to play 27 distinct Black characters in a play spanning over 200 years. Foster's performance in the play won her an Obie Award and a Drama Desk Award, per the Los Angeles Times. 
Following her performances in "The Matrix" and "The Matrix Reloaded," Foster died before she could shoot her scenes for the third movie (via The New York Times). Her pivotal part was taken over by fellow stage and screen veteran Mary Alice (via IMDb). Now 79 years old, Alice has not acted professionally for more than a decade, nor is she listed as a cast member in "The Matrix Resurrections." So, if the Oracle does reappear, fans may find that the character has transformed once again.