Here's Why Agent Smith Won't Be In The Matrix 4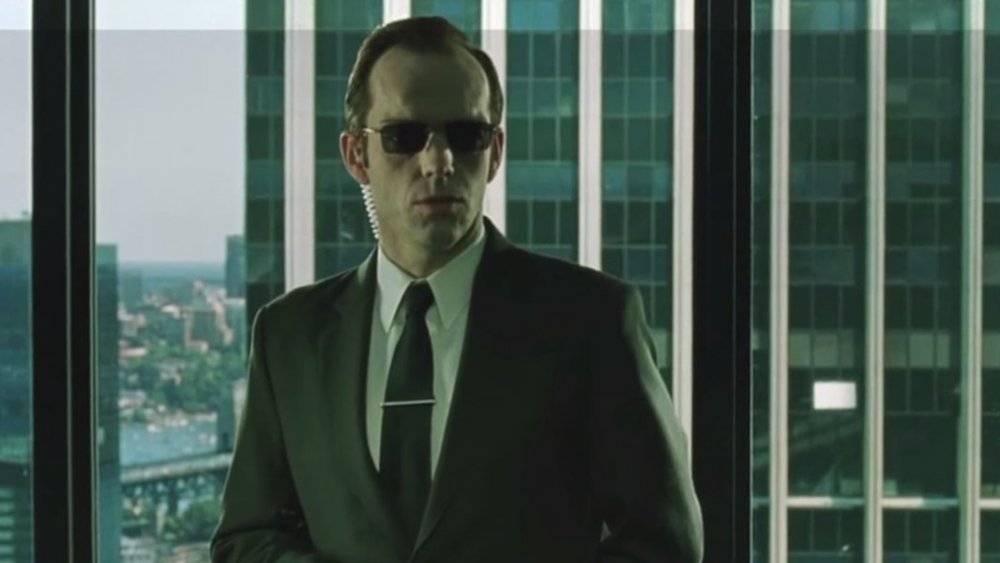 Warner Bros.
Agent Smith won't be back to challenge Neo in the fourth Matrix film.
In an interview with Time Out back in January, Hugo Weaving, who played Agent Smith — a part of the Matrix's computer simulation meant to find and destroy intruders like Neo (Keanu Reeves) — said that unfortunately, due to scheduling conflicts, he will not return for the upcoming Matrix sequel.
When asked if he would appear in The Matrix 4, Weaving said he wouldn't, and explained why: His commitment to The Visit, a stage play in which he appeared opposite Academy Award nominee Lesley Manville (Phantom Thread), prevented him from filming The Matrix 4.
As Weaving told the outlet, "The Matrix is a very different story. It's unfortunate but actually I had this offer [for The Visit] and then the offer came from The Matrix, so I knew it was happening but I didn't have dates. I thought [I] could do both and it took eight weeks to work out that the dates would work – I held off on accepting [a role in The Visit during that time]. I was in touch with [director] Lana Wachowski, but in the end she decided that the dates weren't going to work. So we'd sorted the dates and then she sort of changed her mind. They're pushing on ahead without me."
The Matrix 4 is one of Hollywood's most highly anticipated films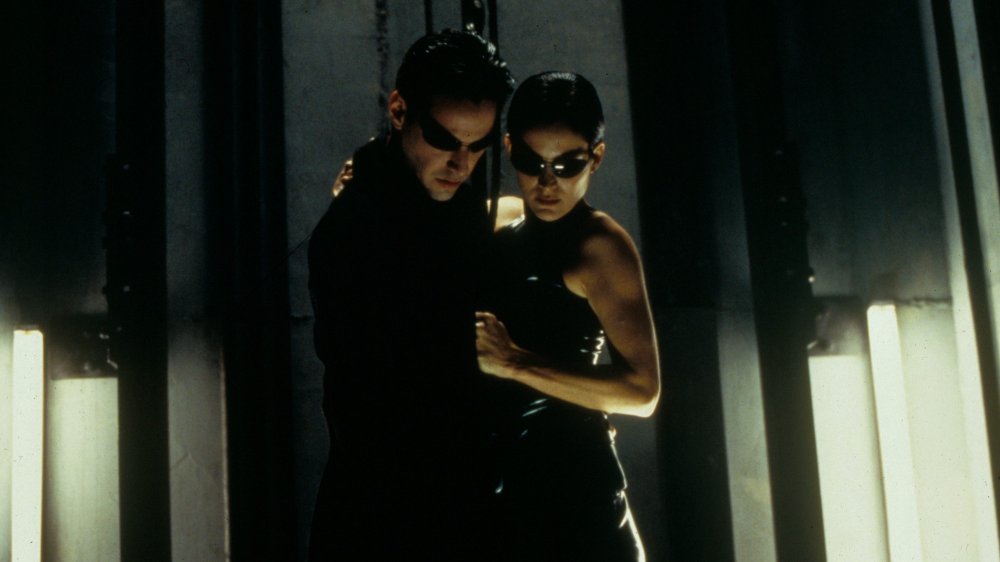 Warner Bros.
Weaving, who is also known for his supporting turn as Elrond in the Lord of the Rings films as well as his turn as Red Skull in the Marvel Cinematic Universe, isn't the only original Matrix cast member to sit out the long-awaited sequel. Laurence Fishburne, who played Neo's mentor Morpheus throughout the three original films, also won't return for The Matrix 4, saying he apparently wasn't asked.
Reeves, however, along with Carrie-Anne Moss, who played Neo's right hand woman and lover Trinity, will return for the fourth film, along with fellow alum Jada Pinkett Smith and newcomers including Neil Patrick Harris, Yahya Abdul-Mateen II, and more. Though the film was temporarily on hold due to the COVID-19 crisis, most of it had finished shooting by the time production was shuttered, and thankfully, the main cast has been permitted to finish up some filming in Berlin, with Reeves saying he's, "grateful to be working."
Though it's sad that Weaving won't be back for another Matrix film, fans are still plenty excited to see this next installment of the story play out. As of this writing, the fourth Matrix film is scheduled for release on April 1, 2022 after its COVID-19 delay.