Nicole Kidman's Highest-Grossing Movie Might Surprise You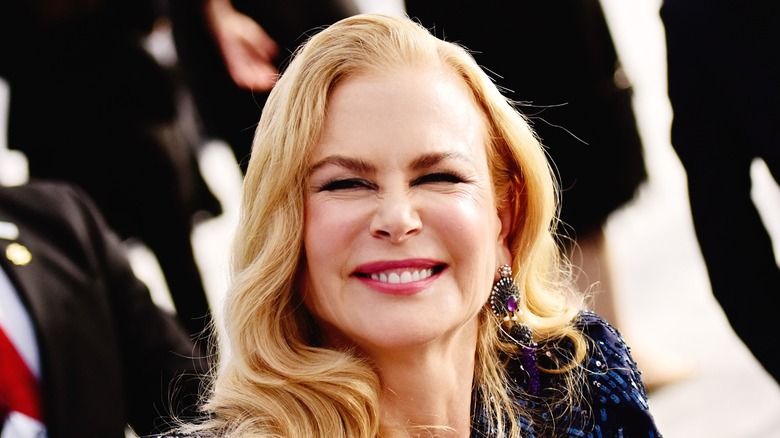 Chelsea Guglielmino/Getty Images
Nicole Kidman first entered the public consciousness as a precocious teen with a fever for hardcore BMX action for moviegoers of a certain age. But for those who missed out on 1983's extreme sports adventure "BMX Bandits," it's far more likely you first took notice of the soon-to-be superstar in either the 1989 seafaring thriller "Dead Calm" or the 1990 NASCAR actioner "Days of Thunder." Whether you happened across Kidman in those films or any of the dozens of movies she's made in the years since, you're no doubt acquainted with her today as she's one of the most recognizable celebrities on the planet.
Worldwide celebrity aside, Kidman is also one of the most respected actors of her generation, evidenced in her countless awards season nominations and wins (including a 2003 best actress Oscar for "The Hours"). Perhaps more than most actors who've reached a certain level of notoriety, Kidman has made it a point to keep her toes dipped in the indie realm, working as frequently in small, character-driven films as she has studio pictures. While that career track has limited the number of blockbusters potting Kidman's résumé, there are still a few big-time money makers in the mix. That being said, Kidman's top-grossing movie to date might surprise a few of you.
Nicole Kidman's highest-grossing film is also the wildest DC Comics adaptation to date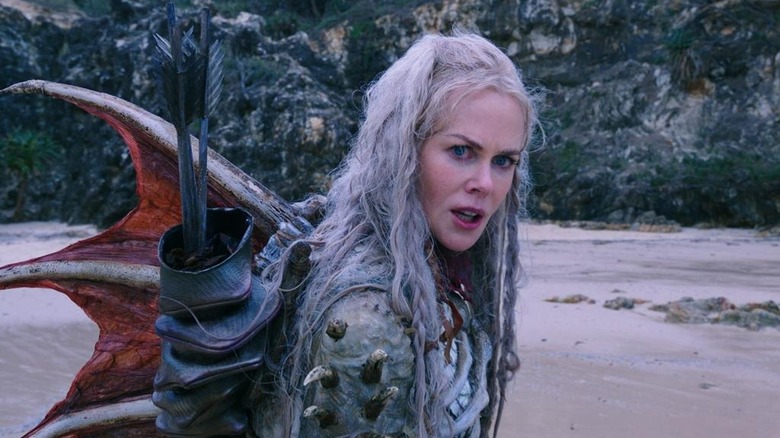 Warner Bros. Pictures/DC Entertianment
So which of Nicole Kidman's movies is the biggest money-maker? Was it the '90s hit "Days of Thunder" or her pitch-perfect musical marvel "Moulin Rouge?" Did the beloved family-friendly treat "Paddington" earn the top spot? Or did the honor go to a dark horse like "The Stepford Wives" or "Batman Forever?" None of those films made the cut as it happens, with The Numbers currently showing Kidman's 2018 superhero spectacular "Aquaman" as her biggest box office hit to date with a whopping $1.1 billion in worldwide ticket sales.
That's not entirely a shock as "Aquaman" was a massive movie, with Warner Bros. and DC Entertainment reportedly backing the Jason Momoa-fronted superhero flick with a $160 million budget (via The Numbers). The studio also turned James Wan ("The Conjuring") loose to bring the film to vivid life — which he did in eye-popping fashion. Kidman's presence as Aquaman's mother Atlanna (aka the butt-kicking former Queen of Atlantis) is often overshadowed by the sheer spectacle of the film's extravagant special effects, and, of course, Momoa's biceps.
Still, as far as Nicole Kidman's blockbusters go, "Aquaman" is a suitable box office champ as it's arguably one of the better big-budget affairs she's appeared in. As for her other top money-makers, there are a couple of surprises in the mix, with "Happy Feet" and "The Golden Compass" placing second and third, and the top five being rounded out by "Paddington" and "Batman Forever," respectively.