Here's How You Can Stream Halloween Kills The Same Day It Hits Theaters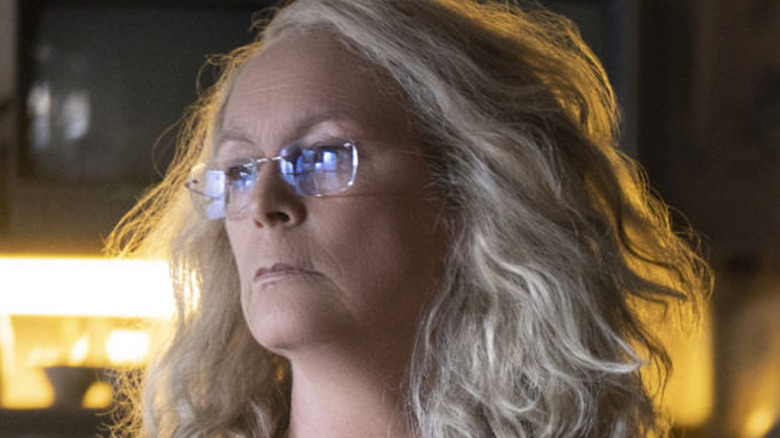 Universal Pictures
It's a little over a month until the follow-up to 2018's "Halloween," "Halloween Kills," finally arrives to scare audiences with its unique brand of slasher horror. Michael Myers has been a slasher staple since he premiered all the way back in 1978. "Halloween Kills," much like its immediate predecessor, will continue the story decision of ignoring every film in the franchise other than the original "Halloween," and continue the battle between Myers and Laurie Strode (Jamie Lee Curtis), the only survivor of the original "Halloween" film.
Thus far, "Halloween Kills" has received a more divided critical response than 2018's "Halloween," which enjoyed overall positive critical reception for its tension and return to simplicity (via Rotten Tomatoes). Regardless, "Halloween Kills" is definitely one of the most noteworthy films coming to theaters this spooky holiday season. But given the state of the world, with the pandemic continuing to rage on, film studios still haven't quite placed their complete faith in theatrical-only releases.
As it turns out, this is also the case with "Halloween Kills," as the film will release to streaming the same day it hits theaters.
Halloween Kills will debut on Peacock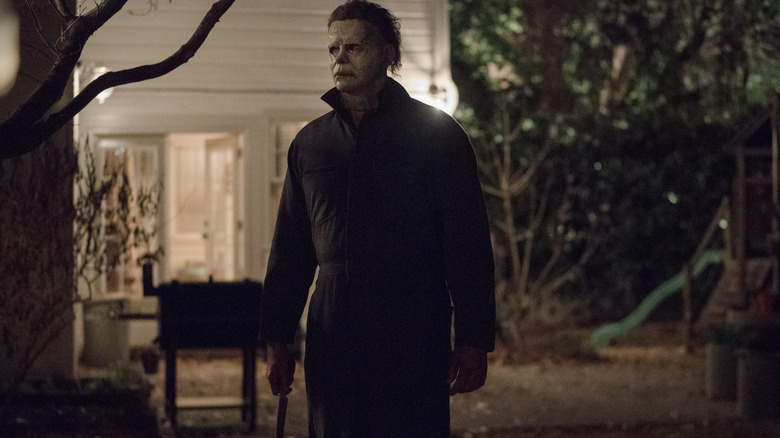 Universal Pictures
Per The Hollywood Reporter, "Halloween Kills" will release day-and-date in both theaters and on streaming service Peacock on October 15. The official "Halloween Kills" Twitter account also announced the news alongside a teaser clip of footage from the upcoming film. This is obviously huge news for fans of the franchise who still aren't quite comfortable going to a theater yet with the pandemic still ongoing. It also marks the first major live-action day-and-date film release for streaming service Peacock, which is likely to see a bump in subscribers thanks to the buzzy exclusive.
This is also Peacock's and Universal's second attempt at dual release strategy, with the first being "The Boss Baby: Family Business." Presumably, "Halloween Kills" will be available for those actually paying for Peacock at no additional cost. It'll be interesting to see if this is a method that Universal leans on more as time goes on, or if this is just a special case for "Halloween Kills." Conventional wisdom dictates that it will simply depend on how the film fares at the box office, and how many paid subscribers this move brings in for Peacock. 
Either way, it's a notable moment for the company and its streaming network.