The Surprising Way That Pawn Stars Rakes In The Cash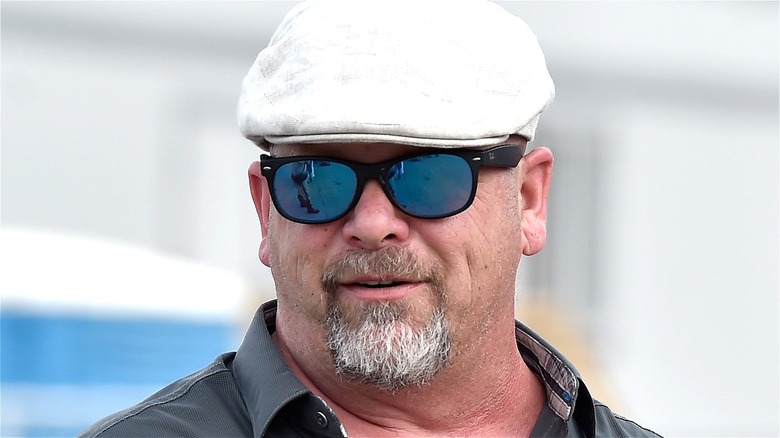 David Becker/Getty Images for HISTORY
The roaring success of "Pawn Stars" is one of the most unexpected triumphs in reality TV history. Who would have thought that a show following the regular operation of a Las Vegas pawn shop would capture the imaginations of millions? But capture them it did, allowing viewers to fantasize about potentially untold riches sitting in their grandparents' attic.
"Pawn Stars" does not sell its viewers the bootstrapping, entrepreneurial fantasy of a show like "Shark Tank." Rather, it tantalizes audiences with the get-rich-quick mindset of that one uncle who went all-in on a multi-level marketing scheme and only comes around on Thanksgiving. The show's hosts lean into that scummy appeal, and the result is often delightful.
The show's image rests on a vision of its main cast as smarter than their profession would suggest, shrewd brokers of odds and ends who make fair, but profitable deals. So, it's surprising to learn that a great deal of their profits doesn't actually come from the doodads and knick-knacks which make their way through the store. Here's the full scoop on the series' biggest moneymaker.
Pawn Stars merchandise is the shop's biggest gold mine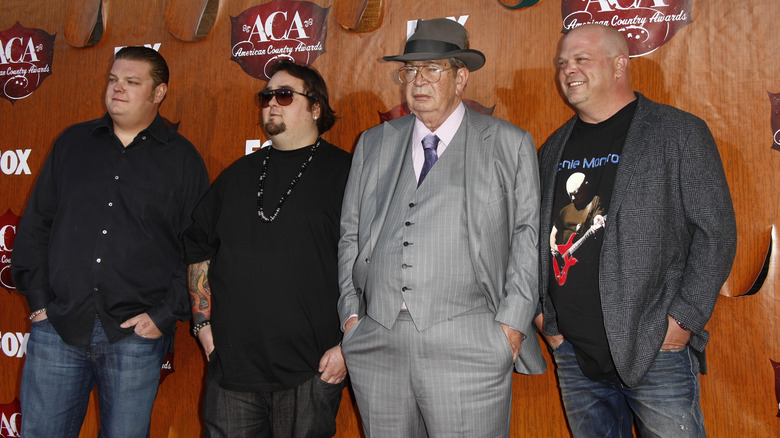 Kathy Hutchins/Shutterstock
While the Vegas-based Gold & Silver Pawn Shop, the location at which "Pawn Stars" is filmed, sees everything from antique china to Lamborghini Murcielagos pass through its doors, its branded merch is unquestionably its most consistent cash cow. Lines are often out the door for blocks, and most visitors don't have anything to sell. Instead, they come to see the famous shop, leaving with a commemorative key chain, T-shirt, or "BIG HOSS bowie knife."
The store itself is actually quite small, and the items in stock most often aren't the coveted collectibles featured on TV. Half of the shop is, in fact, a gift shop selling nothing but merchandise advertising the series, its cast, and the shop itself. As one visitor put it on Quora, "Think you're going to see a Jimi Hendrix autographed guitar on the wall? Forget it. Now, if you're in the market for a used Rolex watch, well then you're in business." Once the merchandise available from the show's website and its History Channel listing is factored in on top of in-person sales, it's clear that the biggest moneymaker for "Pawn Stars" is its own fame.