Ready To Love Season 4 Release Date, Cast And Plot - What We Know So Far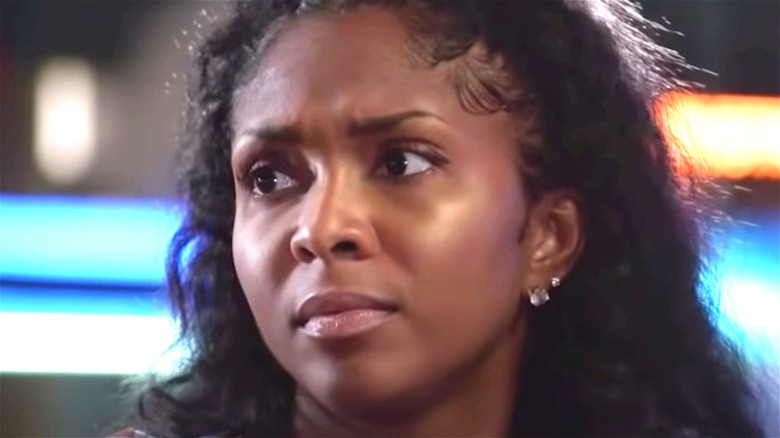 OWN
If you are looking for a refreshing reality show amidst the more shallow or crazy concept series like "Love Island" and "Temptation Island," OWN's "Ready to Love" is a great choice. The reality series first began in late 2018, with the first season premiering on October 23, 2018. Produced by Will Packer and his production company, Will Packer Media, alongside Lighthearted Entertainment, "Ready to Love" focuses on a group of Black men and women in their 30s and 40s who are seriously looking for love and a steady relationship. 
With three seasons out so far, "Ready to Love" previously filmed on location in Atlanta, Georgia, and Houston, Texas, but there's another change in setting for the upcoming Season 4. The fourth season brings the show to Washington D.C., taking on a new group of singles looking for love. Throughout the series, the new men and women will try to form a connection and develop something real, but will they be successful?
Here's everything we know so far about "Ready to Love" Season 4.
What is the release date for Ready to Love Season 4?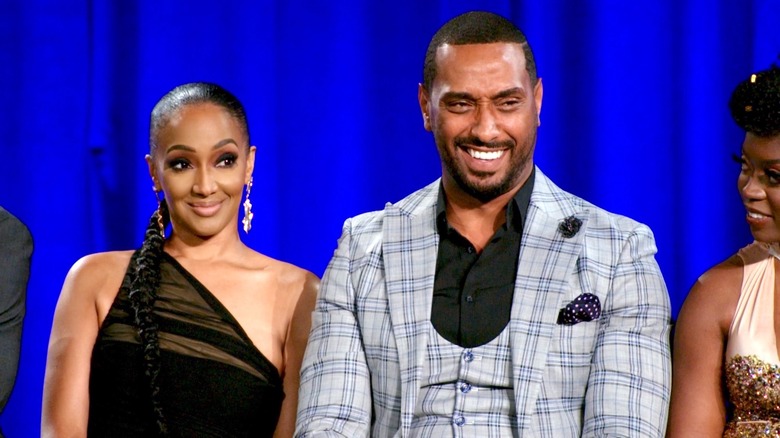 OWN
Although the third season of "Ready to Love" only finished airing on July 7, 2021, with the second part of the season's reunion special, it won't be too long before fans of the show can see new singles begin their own journey to love. OWN recently released the first teaser trailer for "Ready to Love" Season 4, showcasing the new location and announcing the premiere date. The dating show's fourth season will officially premiere on October 15, 2021, at 8PM Eastern, on OWN. An added bonus is that it will be a two-hour premiere special, so fans should be prepared for a major introduction to the new contestants. 
The new season of "Ready to Love" follows other OWN favorite reality series, including "Family or Fiancé," which puts engaged couples through the test of living with each other's family for three days and is currently airing its second season, along with "Put A Ring On It," another unscripted series from Packer that focuses on three longterm couples who are led through difficulties by relationship coach Dr. Nicole LaBeach. "Put A Ring On It" is currently nearing the end of Season 2 as well. 
Who is in the cast of Ready to Love Season 4?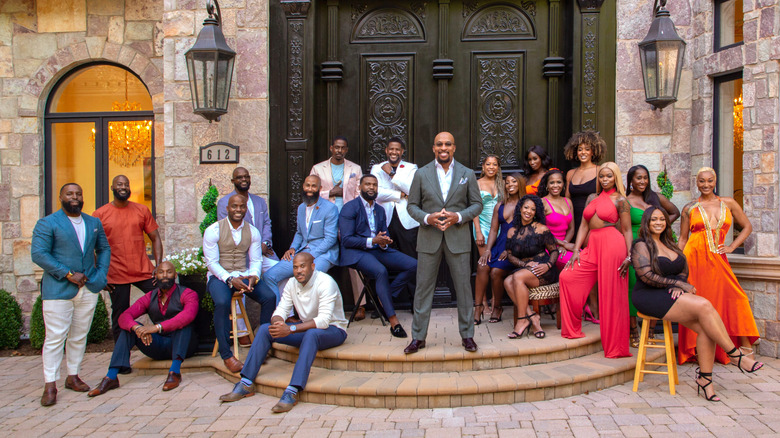 OWN
Each new season of "Ready to Love" features a new cast composed of 20 singles, 10 men and 10 women. Some more people are usually added throughout the season, with regular eliminations on the schedule, though there can also be double eliminations occasionally. If couples go far enough, they can also get to the point where they meet each other's family, which adds more people and more drama to the mix. 
One person you can always expect to show up for "Ready to Love" is the show's host, Thomas "Nephew Tommy" Miles, who is most known for working on "The Steve Harvey Morning Show." Miles has been around since the beginning of the series, guiding the singles to love (hopefully). In Season 3, Miles's wife Jackie also appeared, helping introduce the 20 contestants starting out in the first episode. 
As of right now, the new singles looking for love in "Ready to Love" Season 4 have not yet been announced. Since this season is taking place in Washington D.C., fans should expect to see some local men and women on the show, but we will just have to wait and see who exactly shows up. 
What will Season 4 of Ready to Love be like?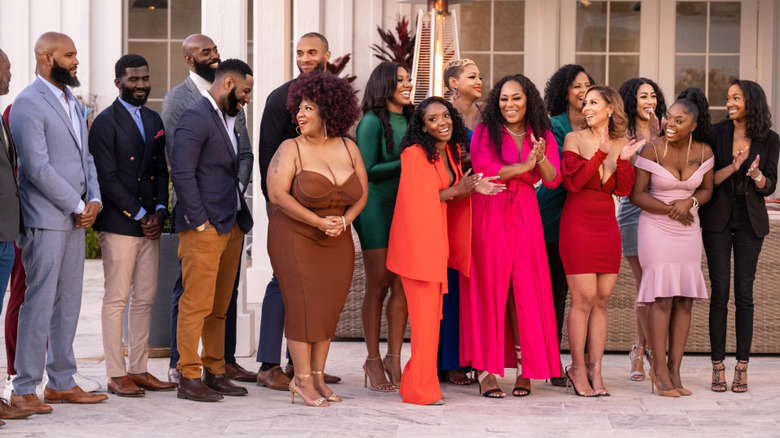 OWN
Like many other dating reality shows, "Ready to Love" is all about a bunch of single people finding real love. What makes it different from similar shows out there is that "Ready to Love" actually focuses on the perspective of the men as they consider the women and how they feel about them. The singles quickly start developing connections and going on dates, with couples slowly getting eliminated until there are only three left. In the finale, the three couples much decide whether or not they want to continue the relationship and get serious. 
While the show presents a unique perspective that sets it apart from other dating shows, "Ready to Love" still has plenty of drama and surprises, so expect that to continue in Season 4. With the new location, there will also be different dates that highlight the area, so it will be nice to see more of Washington D.C. through the fourth season of "Ready to Love." Fans of the popular dating show will just have to watch "Ready to Love" Season 4 once it premieres in October and see if any lucky singles find real love.