What Are Weston And Emily From Love Island USA Up To Now?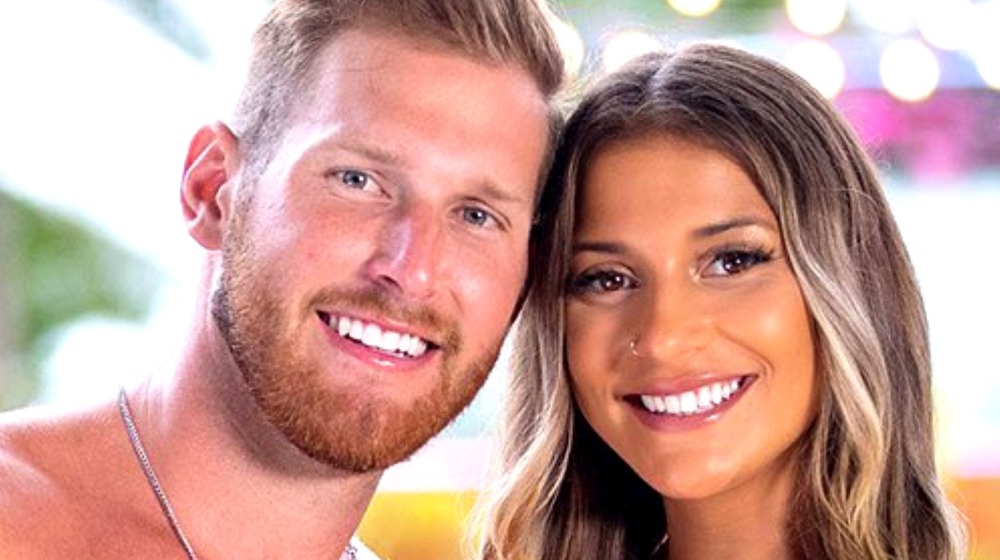 Love Island USA
Season 2 of Love Island USA may have finished last year, but the show — along with a few stand-out couples from the reality series — is still fresh in the minds of fans. The show, based on the original UK version, featured young, attractive people who would rotate in and out of a paradise villa in the hopes of finding love.
CBS definitely isn't done with the hit show. As reported on Decider, Season 3 was still casting as of Jan. 27, 2021, and this time it'll place contestants in Hawaii. It's apparent that the new season will feature gorgeous beaches, beautiful people, and, most importantly, edge-of-your-seat drama like previous seasons. But the real question is, will any of the couples from the upcoming season have lasting power beyond the show?
The couple of Weston Richey and Emily Salch set the bar, as the two continued to date well after the Season 1 finale and outlasted the other couples when it came to dating beyond the cameras. It took a while for Weston to have any luck finding love on the show. However, when Emily rotated in, she and Weston immediately hit it off. Here's what the two are up to now.
Weston and Emily dated for a while after the show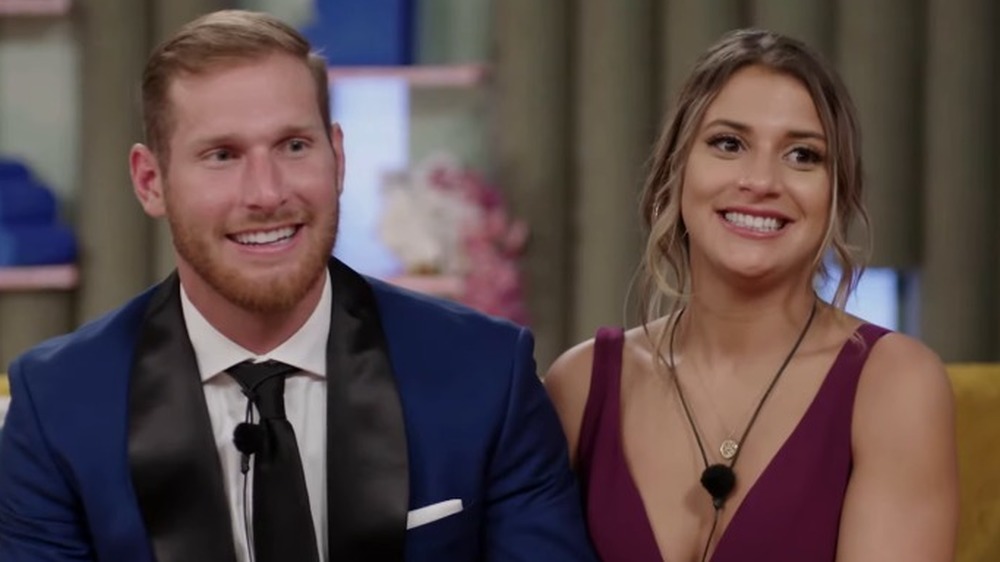 Love Island USA
According to The Cinemaholic, Weston and Emily were together during 2019 as Emily posted an Instagram message dedicated to her and Weston's relationship. "Our journey was not easy or perfect but since day one we have been 100% genuine with each other, have communicated with love and respect, truly listened to one another, and have had each other's backs when times were rough," she wrote. "We may not have been the winners of Love Island, but we are winners in life." However, E! reported in 2020 that, based on a Valentine's Day Instagram post from Emily, it appeared she was spending the holiday alone.
Emily finally shed some light on the status of her relationship with Weston via YouTube in May 2020. According to her, the two broke up, reunited a few more times, then ended their relationship for good. Since the final break up, it appears the two have been keeping busy. As shown on his Instagram, Weston has moved full steam ahead with photography and his work as a content creator. Emily's Instagram and Twitter accounts show that she's been spending her time traveling the world and modeling.