The Nightmarish Dating Show That's Got Netflix Subscribers Obsessed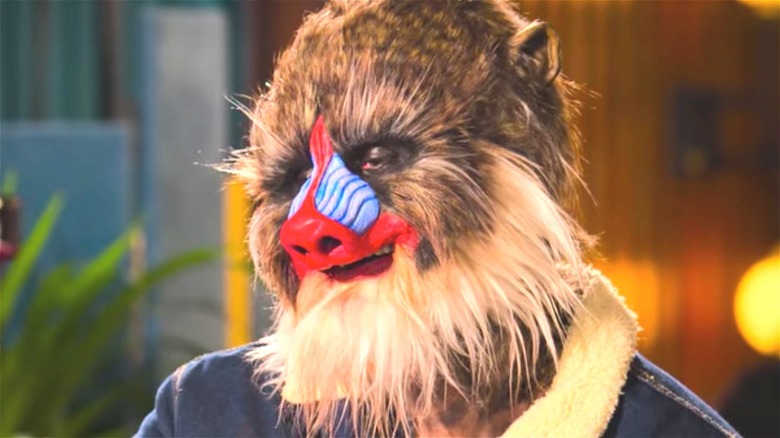 Netflix
Netflix's newest dating show, "Sexy Beasts," is pretty much all the streaming platform's subscribers can talk about since it came out on July 21, 2021, with many people already done bingeing all six episodes and eager for a second season. The high-concept dating show is centered around blind dates that put the singles in intense prosthetic makeup transforming them into creatures like a dolphin, beaver, devil, you name it, in order to truly put personality first. "Sexy Beasts" joins a slew of unique reality shows that Netflix has put out recently, like "Love is Blind" and "The Circle," and there are sure to be more to come in the future.
One thing that might surprise new "Sexy Beasts" fans is that the show is actually a remake of a BBC dating show with the same name from 2014. While the initial show didn't get the international attention Netflix's remake is getting, fans of the BBC series are happy to see it on their screens again, just hoping that it doesn't get cancelled after one season like the first iteration did. Luckily for those viewers, Netflix's "Sexy Beasts" is a true hit, and people can't stop discussing the strangely entertaining show about looking for love in the right places.
Viewers can't stop talking about Sexy Beasts
Netflix
The new reality dating show is exactly the sort of pick-me-up that people need right now, and it's clear that viewers love it. On Twitter, many people tuning in for "Sexy Beasts" are finding a surprisingly enjoyable show with extremely good costume and makeup at play. One viewer, @NandoGigaba praised the show by saying, "So much to love about the new unique dating show @sexybeasts. Beautifully voiced by a very charismatic @robdelaney, amazing makeup/costumes, beautiful location selection." Others like @thedarksidewon had a much more simple reaction to the show, tweeting that at only halfway through the first episode, they're "already obsessed." 
The creatures of "Sexy Beasts" are actually designed by Kristyan Mallett, a leading prosthetics artist who worked on the original "Sexy Beasts" series, as well as movies like "Guardians of the Galaxy" and "Star Wars: Episode VIII – The Last Jedi" and the upcoming "Sandman" TV series, among many other projects. Speaking with Variety, Mallett revealed that the process to apply the prosthetic to each person took about three hours every time, but it was obviously worth it.
Whether you'll appreciate the show for the talented people creating such elaborate prosthetic creatures, or you just love awkward first dates, there's a lot that "Sexy Beasts" has to offer. Even critics find the show enjoyable, with Mia Mercado of The Cut titling her review, "This Should Be the Only Way Straight People Get to Date," and you can honestly say that there aren't any shows like it on TV right now.