This Is Where Temptation Island Season 3 Was Filmed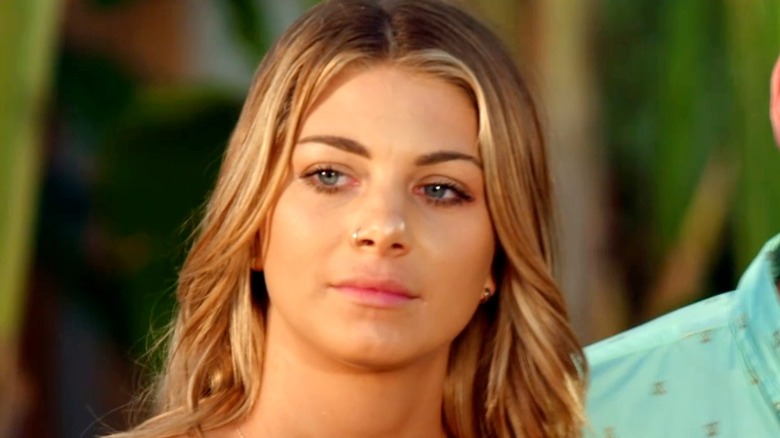 USA Network
Most people may remember "Temptation Island" as one of those reality shows that aired on Fox in the early 2000s. Much like "Who Wants to Marry a Multi-Millionaire" and "The Swan," the show teetered on the edge of good taste as it dropped a bunch of couples on an island with several hunks and models in order to see who would end up cheating on who. While a lot of people may have forgotten about the original series, people who can't get enough of the juicy drama know all too well that it has found new life elsewhere on the USA Network.
The premise is roughly the same. Each season takes four couples who aren't sure how to proceed with their relationships to an isolated island where they face one temptation after the next. Some couples came out of the series better off, like Season 1's Javen Butler and Shari Ligons, who got engaged while they were still on their unique vacation; however, the vast majority of couples so far end up splitting at some point. But at least everyone involved gets to spend some time on a beautiful island, and for USA's Season 3, the couples really got treated to a splendid spot. 
Season 3 followed in the previous seasons' footsteps and filmed in Maui, Hawaii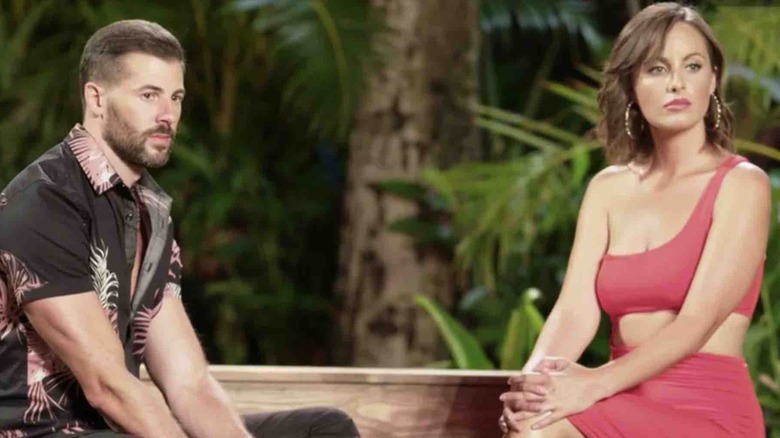 USA Network
For the first two seasons when "Temptation Island" aired on USA Network, it took the couples to Maui, Hawaii, but there was a little bit of uncertainty when it came to how Season 3 of the rebooted reality series would proceed. Naturally, the COVID-19 pandemic made it difficult for any television production to continue working in 2020, especially in the United States where travel was highly restricted. Fortunately, it didn't seem like that stopped the "Temptation Island" team from moving full speed ahead with a new season, and when cameras started rolling, the team was back in their usual spot of Maui (via Bustle). 
Host Mark L. Walberg (not to be confused with Mark Wahlberg) spoke to TV Insider about the unusual circumstances of trying to film a physically intimate show during a pandemic. "Once the producers established a safe protocol and the initial quarantine in our rooms, we got to work," he said. "What happened with our cast and crew was this cohesiveness that we would not have had being in separate hotels all over the island." He went on to talk about how the cast actually got to feel at ease during such a turbulent time: "We weren't intermingling with anyone outside our bubble ... From the cast standpoint, once they moved into the villas and started their life there, I think it was a relief," he explained. "They were able to live as if there wasn't a raging pandemic out there."
Of course, a bunch of people traveling to the isolated state did ruffle some feathers. According to Maui News, some protests broke out surrounding people not wanting a bunch of individuals flying over and potentially spreading the virus to the islands. Luckily, it sounds like everything was done by the book, and hopefully, Maui can continue being the home for "Temptation Island" for many more seasons to come.