The Ending Of Monsterland Episode 5 Explained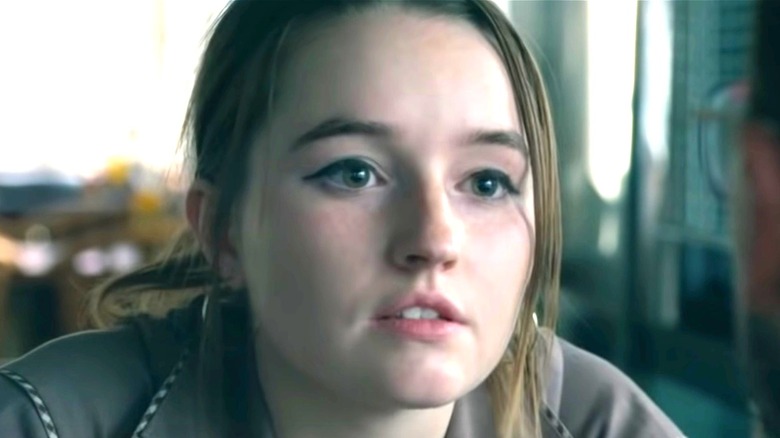 Hulu
While Hulu, like many other streaming services, rose to prominence on the catalog of licensed content they had available, they soon set themselves apart from the competition with their original series. This has expanded over the years to include shows such as "The Handmaid's Tale," "MODOK," and "The Great," as well as movies such as "Run," "Palm Springs," and "Boss Level."
The 2020 series "Monsterland" was another well-regarded addition to their original shows. The horror anthology, created by "The Neon Demon" co-writer Mary Laws, focused on a different set of characters every episode as they dealt with supernatural entities and their own personal traumas. The fifth episode of the first season, titled "Plainfield, Illinois," focused on a married couple, Kate and Shawn, played by Taylor Schilling and Roberta Colindrez respectively, as they grapple with Kate's Type 1 bipolar disorder and the strain it puts on their relationship. Here's what the ending of "Monsterland" Episode 5 really means.
Shawn sees Kate reflected in Heather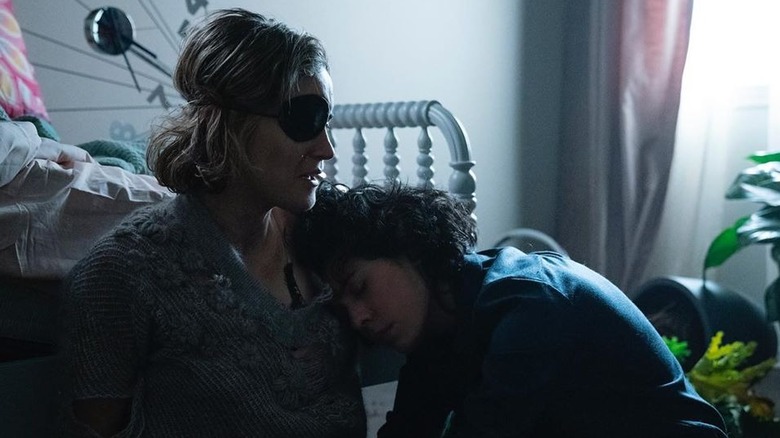 Hulu
At the end of the episode, Heather, the couple's child, comes home unexpectedly early from boarding school. While catching up on school, Heather reveals that she's joined the debating team, and even participated in her first debate. Excited at this news, Shawn proposes a debate between the two of them, and as Heather makes her opening statements, Shawn stares with a mix of pride and sadness, thinking of Kate.
This marks a major turning point for Shawn, as she had been tightly holding on to Kate up to that point. Not only was Shawn keeping Kate's zombified corpse in the basement, but she had been sleeping down there as well while shirking her other responsibilities. She had been calling sick from work and was contemplating quitting so she could spend more time with Kate. Heather's comment about Shawn reeking suggested that she hadn't been showering, and the general state of the plants indicated they hadn't been watered in a while.
The zombie version of Kate in the basement could be taken either literally or metaphorically, but the conclusion is still the same; Shawn is unable to let go of Kate. Seeing Kate's nature reflected in Heather, however, let Shawn take the first steps toward moving on from her spouse's death. Shawn even gained a new debate partner in Heather.
The first season of "Monsterland" is currently available to stream on Hulu.