The Hollywood Horror Movie Fans Of The Neon Demon Need To Watch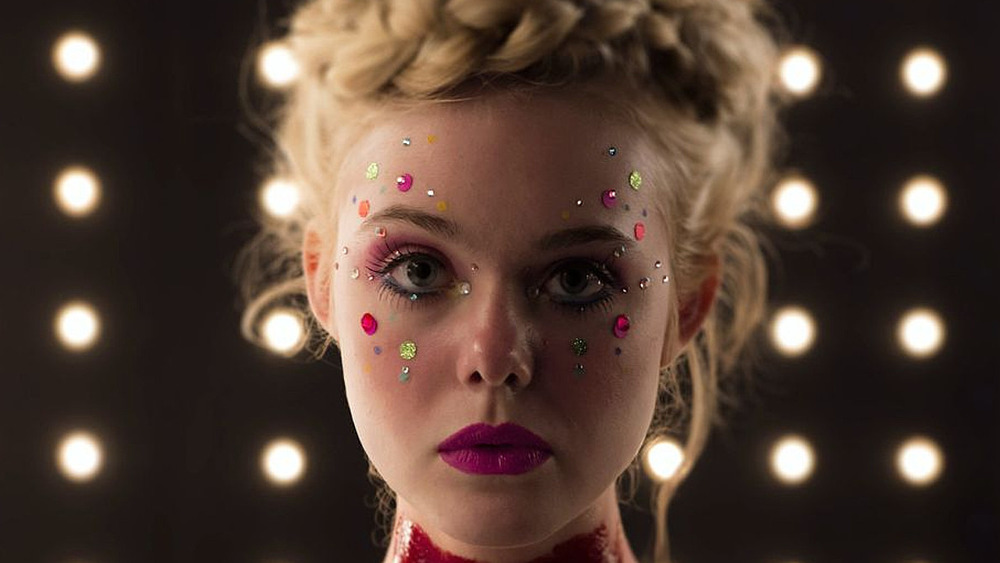 Amazon Studios/Broad Green Pictures
We aren't that far outside of the 2010s, but that doesn't mean we aren't able to identify some of the trends that typified the decade. In the realm of horror, for instance, in addition to haunted families, jump scares, and whatever else James Wan was cooking up, the big term of the decade was art-house horror. Art-house horror is typified by distinct visual aesthetics and a certain avant-garde directorial style — these are movies that have something to say, and find an original way of saying it.
Scarlett Johansson examines sexual and gender identity through the lens of a kind of alien black widow in Under the Skin. Essie Davis suffers through the horror of mental illness and the grief of single motherhood through an evil storybook figure in The Babadook. And The Neon Demon takes Elle Fanning through a very Los Angeles exploration of being young and beautiful and maybe a killer.
There are a lot of other examples of art-house horror films that got tons of attention, but for every It Follows or The Witch, there is a hidden classic that slipped through the cracks. In 2014, the same year David Robert Mitchell's violent coming-of-age story It Follows was released, there was another outstanding film you almost certainly missed — Starry Eyes.
If you are a fan of The Neon Demon but wouldn't mind something a little less obtuse, and if you've been a fan of Mike Flanagan stories like Doctor Sleep or The Haunting of Bly Manor, Starry Eyes is required viewing. Thankfully, it's currently available to stream on Amazon Prime Video.
Starry Eyes' desperation and body horror are genuinely scary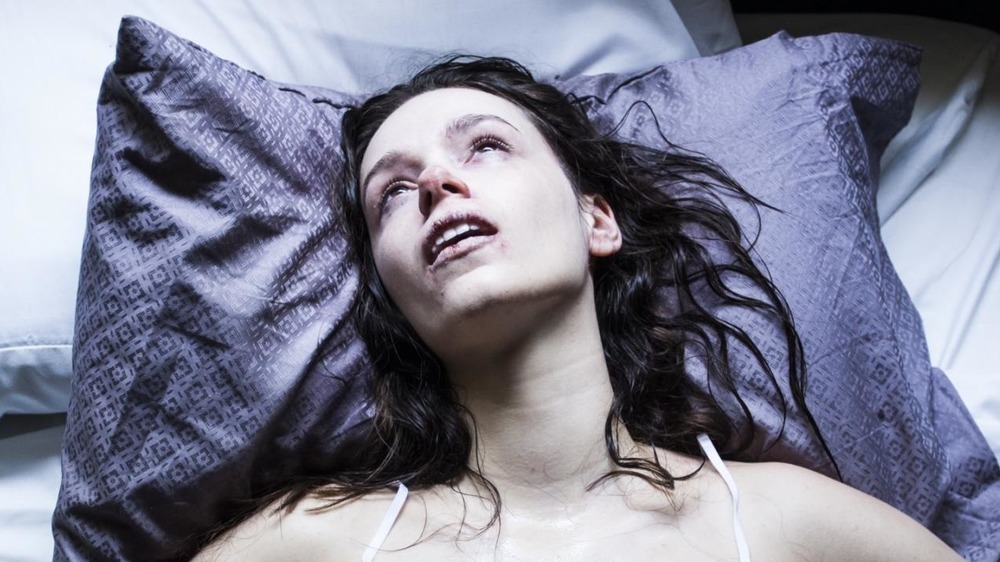 MPI Media Group
Starry Eyes, like a lot of movies set in California, is about the extraordinary lengths to which people will go to find success as an artist — in this case: an actor. Sarah (Alex Essoe) is living exactly the life most struggling actors are: She's a server at a restaurant. And while she's surrounded by actors, writers, and directors, she just can't seem to pull ahead or find that lucky break. Her friend Erin (Fabianne Therese), for example, is willing to flirt her way to job opportunities in a way Sarah is desperate not to. The question becomes, what is Sarah inevitably willing to do to make her dreams come true. Short version: She's willing to do some very weird stuff, and she hates knowing that!
Starry Eyes does a great job of expressing inner turmoil through body horror, and it does so with a solid team. If you're a horror fan, you'll no doubt recognize star Alex Essoe who recently executed an uncanny transformation into Shelley Duvall so she could play Wendy Torrance in The Shining sequel, Doctor Sleep. She turned up again in The Haunting of Bly Manor as deceased matriarch Charlotte Wingrave. In fact, writer-director Mike Flanagan is clearly an Alex Essoe fan, because she'll be back again in his next series Midnight Mass.
Starry Eyes may have all the trappings of an indie art-house horror film but the team behind the camera, writer-directors Kevin Kölsch and Dennis Widmyer, is better known for much larger horror franchises like Scream and Pet Sematary. Regardless, Starry Eyes is definitely a film for The Neon Demon fans. Give it a shot, and we're sure you won't be sorry — though you may be terrified.