What Makes Run The Intense Thriller You Need To See?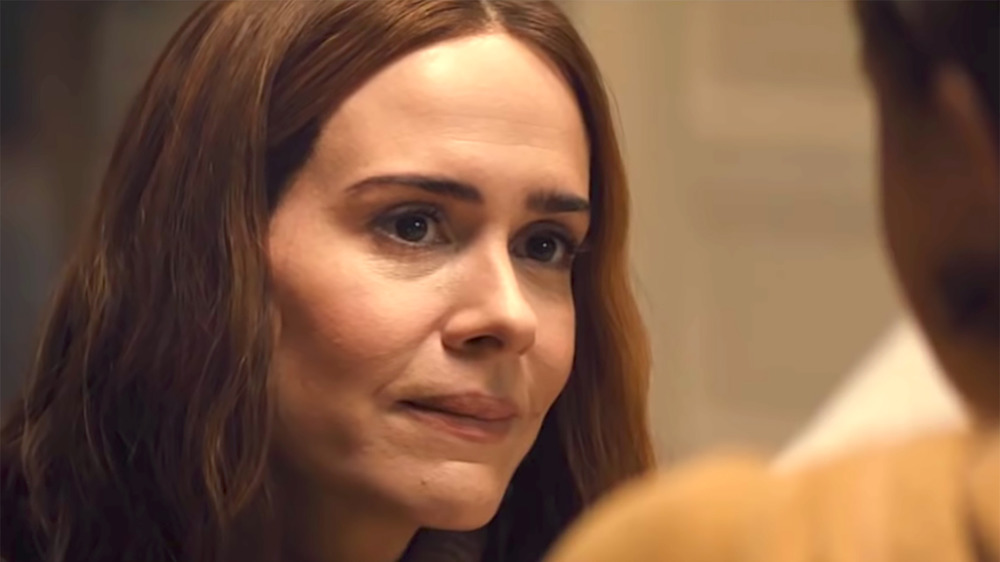 Hulu
If you're looking for a suspenseful, tense thriller to kick off your weekend, Hulu has a new original film for you.
On November 20, 2020, Run, a new thriller from director Aneesh Chaganty alongside Sev Ohanian (known for Searching), will hit the streaming platform as one of its exclusive original films. With Emmy Award winner Sarah Paulson, known for roles in Ryan Murphy projects like American Horror Story and Ratched under her belt, at the helm, Run is sure to keep you on your toes.
Hulu and Lionsgate, who originally produced the film — and elected to release it as a streaming film due to the COVID-19 crisis — have been relatively tight-lipped about the film's plot, making sure that audiences will be able to experience the movie's twists and turns with fresh eyes upon its release. The only concrete detail so far is that the thriller focuses on an intense relationship between a mother (Paulson) and her daughter (Kiera Allen), but what transpires between them will only be revealed when audiences sit down to watch Run.
In the meantime, critics have started releasing their reviews of Run, and it sounds like the film will be a hit with audiences as well. Here's why Run is the next intense thriller that will blow you away.
Run is already earning rave reviews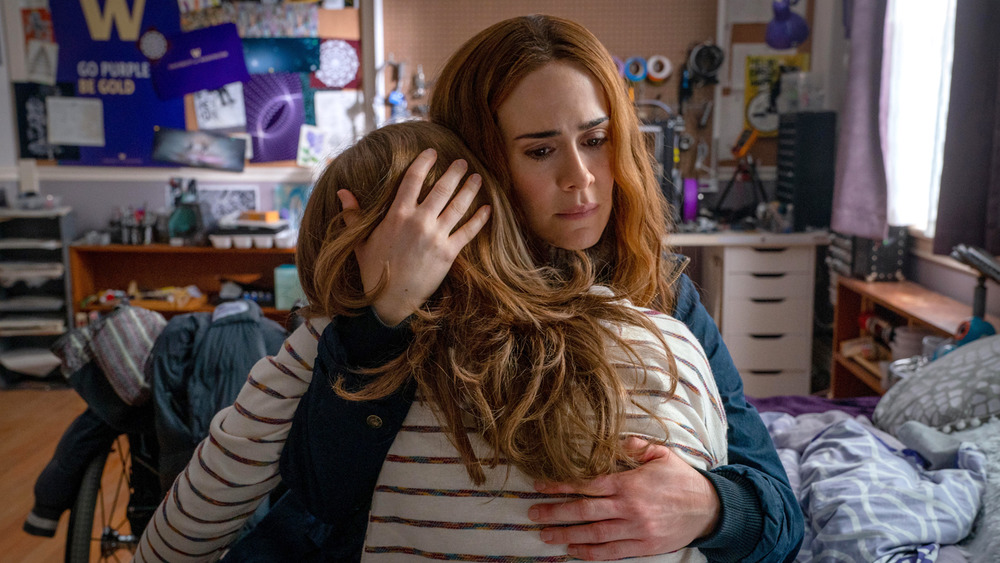 Hulu
As reviews trickle in for Run, critics are praising the thriller, saying it presents a fresh take on familiar ground, is sure to keep audiences guessing, and won't make viewers too uncomfortable. As Randy Myers at the San Jose Mercury News put it, "It's great fun, and not overly violent."
Meanwhile, New York Times critic Jeannette Catsoulis praised the film as well, calling Run "a nifty little thriller whose title pleads for an exclamation point." Over at the Chicago Tribune, Michael Philips says the movie is "a familiar but enjoyably vindictive PG-13 thriller about mother/daughter trust issues. Plus a little psychopathology." G. Allen Johnson at The San Francisco Chronicle also praised Ohanian and Chaganty's instincts, saying, "Chaganty and Ohanian love ratcheting up the suspense within confined spaces, and they're really good at it."
Though The A.V. Club's Beatrice Loayza gave the film a positive review, she still had some misgivings: "A psychological thriller with frustratingly little to say about the trenches of the human mind, Run nevertheless satisfies as a taut and titillating get-out movie that lands somewhere between HBO's Sharp Objects and Whatever Happened To Baby Jane?" Ryan Lattanzio at Indiewire seems to agree with Loayza, saying that despite the film's fault's, he still enjoyed it: "There's enough go-for-broke and whiplash-inducing shifts in tone on display to suggest this filmmaking duo has a future, even when their characters don't seem to have a past."
Run will be available to Hulu subscribers everywhere on November 20, 2020, and you'll be able to see for yourself if this exciting thriller lives up to the hype.