The Untold Truth Of Monsterland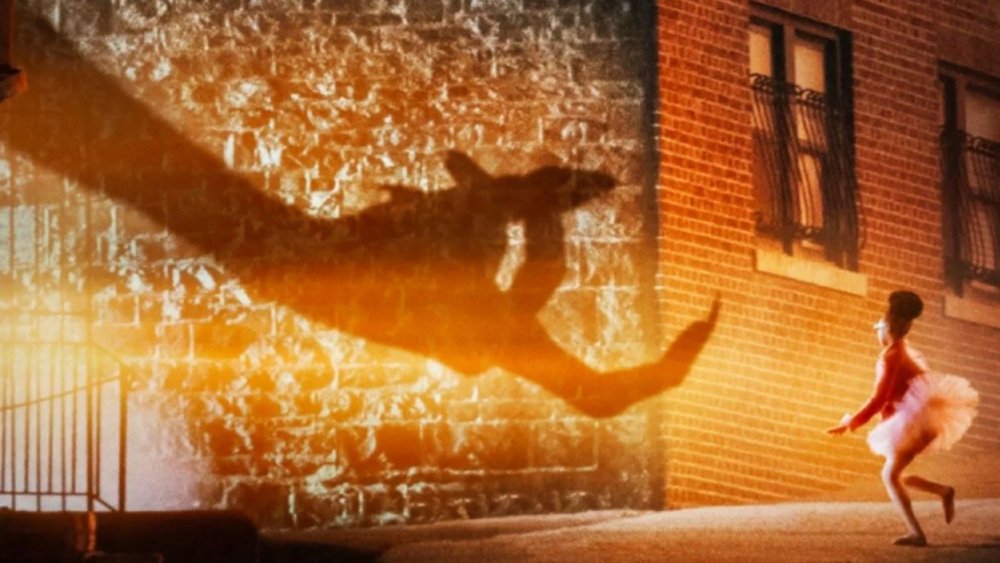 We may receive a commission on purchases made from links.
Hulu has been home to some stellar original shows, including The Handmaid's Tale, Ramy, and Castle Rock. One of the latest additions to the streaming platform's extensive exclusive options is Monsterland, an American horror anthology consisting of eight episodes. Set to launch October 2, just in time for the spookiest part of the year, Monsterland "blurs the line between man and monster" with psychological thrills and creepy creature chills. The concept is intriguing, and the series is backed by a well-renowned cast and crew, leaving potential viewers eager for the release date. However, the tale behind how the series came to be is just as fascinating as the scary stories themselves.
Monsterland is inspired by the novel North American Lake Monsters: Stories by Nathan Ballingrud. Lake Monsters is Ballingrud's first novel, but he's no novice — he has been publishing short stories in prestigious magazines like Science Fiction & Fantasy since the mid-'90s, and one of his novellas, The Visible Filth, was made into a 2019 Sundance film titled Wounds. His wide-ranging influences include a host of horror authors and films, visual artists, and American non-fiction writers — all adding up to a unique spin on the horror genre, and a compelling viewing experience. Here's the full scoop on Monsterland, and the stories behind the stories that inspired the show.
What's in a name?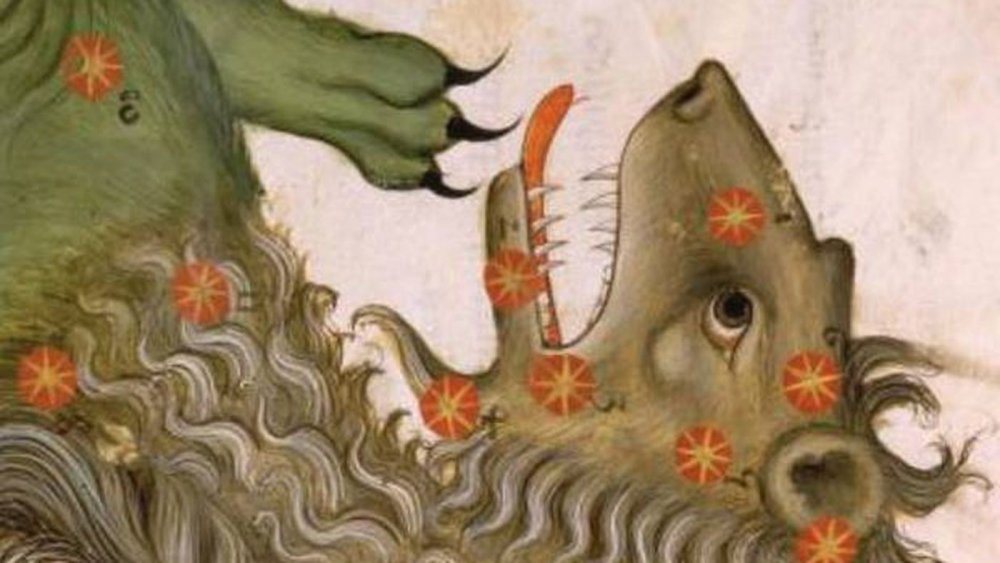 When Nathan Ballingrud sent the manuscript for North American Lake Monsters to his contacts at Small Beer Press, he was choosing between two working titles — You Go Where It Takes You and Monsters of Heaven: Stories. (On his blog, Ballingrud remarks, "I've never liked '... and Other Stories' as a part of a title; I prefer a book to have a single title, with the word 'stories' close by to avoid confusion — and sometimes I wish we could even get rid of that.")
However, Ballingrud's next novel was tentatively called Map of the Lower Heavens, and he was concerned about having the word "heaven" in the titles of both of his first two published novels. So it was that North American Lake Monsters: Stories ultimately came to be.
Ballingrud explains the underlying meaning of North American Lake Monsters further on his blog, writing, "I like it because it sounds like a field guide, or a bestiary, and because lake monsters are necessarily hidden beneath a placid surface, which is a theme that links many of the stories." Ironically, his second novel wound up being titled Wounds, so he could have stuck with Monsters of Heaven after all.
A novel approach to horror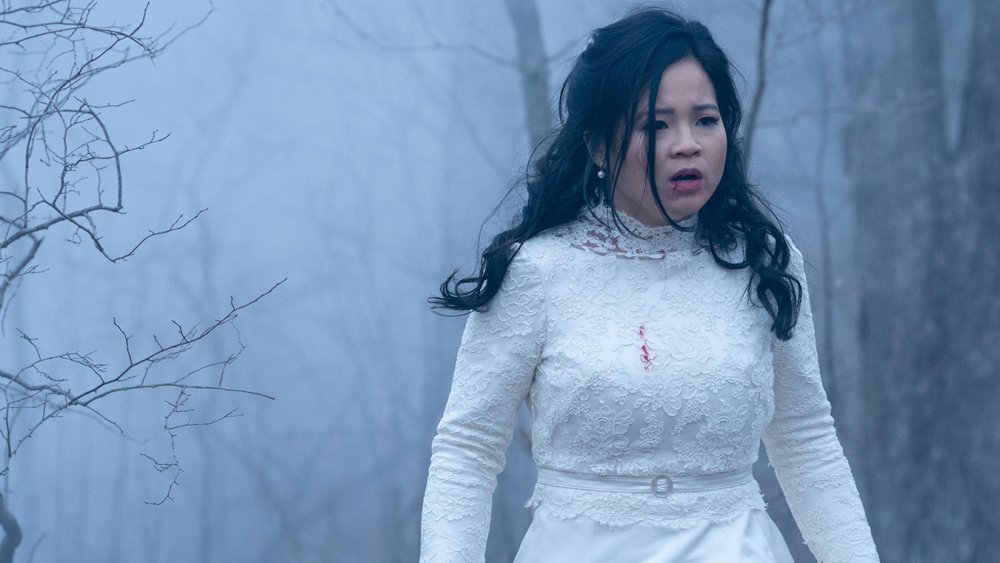 While many horror, science-fiction, and fantasy authors don't rely on reality for their stories, Ballingrud's unique writing style treats the fantastical as a minor part of larger stories placed within a realistic context. Rarely does a horror plot examine what happens in the character's day-to-day existence before or after the monster comes and goes, but Ballingrud's compilation of short stories in North American Lake Monsters does exactly that — revealing horror lurking in the mundane of the mind as well as cemeteries and haunted houses.
"I privileged realism over the supernatural in NALM," Ballingrud explained on his blog. In an interview with Nightmare Magazine, he added, "I wanted to write stories about side characters. What happens if we focus on these people, and push the supernatural element into the background?"
This novel approach has attracted some criticism from those who argue the stories he writes could stand on their own even without the fantastical additions, which Ballingrud has acknowledged are "little genre spikes into otherwise very 'literary' stories." On the other hand, the fact that Ballingrud's monsters appear in the midst of an otherwise familiar setting is part of what makes them so terrifying.
Classic creatures presented with new twists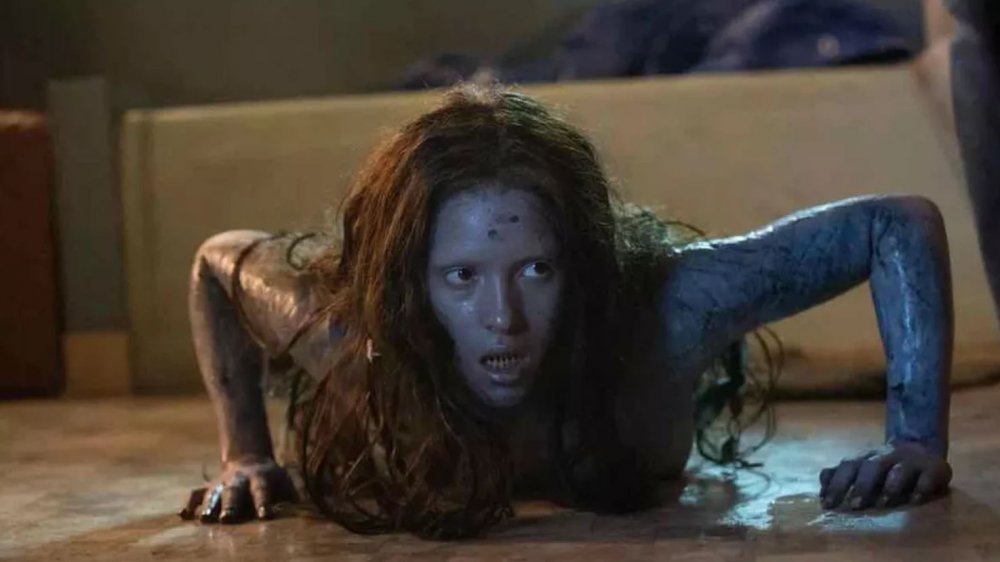 Thanks to decades of cinema and other media, most audience members have preconceived notions of how certain creatures from fantasy, sci-fi, and horror stories should appear. Mermaids are traditionally sensual beings, fairies are helpful godmothers with magical powers, and witches are old hags with green skin and wart-riddled faces.
This is another genre trope Ballingrud enjoys taking bold liberties with, which promises to keep readers and viewers on their toes. There are a host of beasties featured in North American Lake Monsters, including a werewolf who is actually a young, skinny boy, a different kind of mermaid, a sort of vampire-cannibal hybrid — and, yes, even a lake monster.
Many of these creatures are slated to make appearances in Monsterland, and promise to bring all the thrills and chills horror lovers live for. None of them follow all the established genre rules — and all of them are unnervingly spine-tingling.
Reality is far more terrifying than fantasy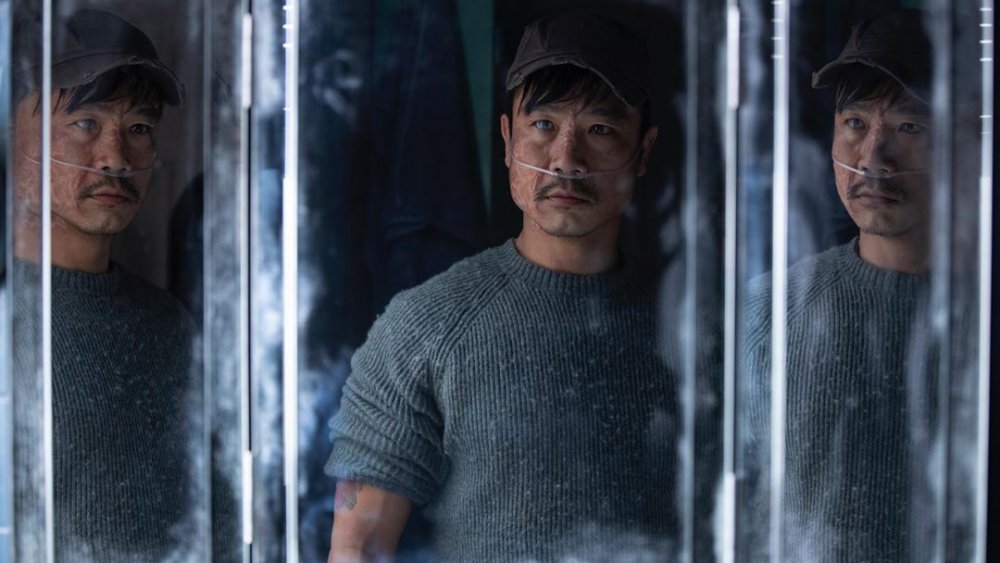 Another aspect setting Ballingrud's style apart is his deep examination of humanity's flaws, and how far one can sink into the oblivion of madness, despair, self-loathing, or any of the other psychic and emotional traps humans are susceptible to. Fiction can be scary, like riding a rollercoaster, but there's a comfort in knowing you're strapped in for a short diversion from reality in a controlled and safe environment you can step away from if you choose.
Non-fiction, on the other hand, can be far more terrifying than any monster, vampire, ghost, ghoul, goblin, witch, or anything else lurking in the shadows of fantastical genres. You can't vanquish addiction with a silver bullet, nor can you heal neglect and trauma with garlic and holy water.
"A lot of the characters I write about hold views that I personally find unconscionable," Ballingrud noted in an interview with Ginger Nuts of Horror. "Human beings aren't lists of political bullet points, and writing them that way is pure laziness... I'm far more interested in finding the core of vulnerability in flawed or hateful people than I am in setting up easy targets for a conventional hero to knock down."
A lifelong fascination with the fantastical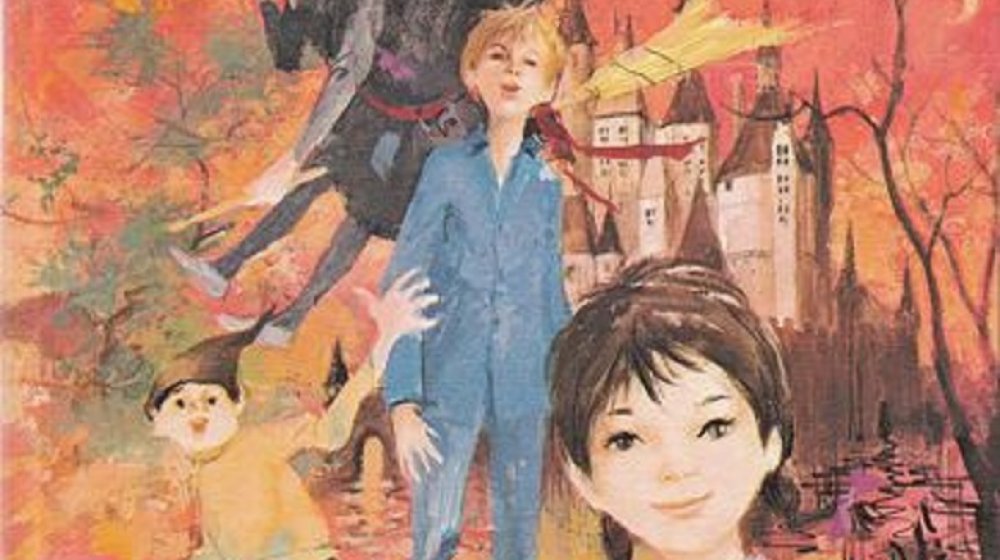 Author Nathan Ballingrud has held a self-professed love of horror from a young age. "The earliest book I can remember really lighting my heart on fire was an illustrated story by Ruthanna Long, called Witches, Ghosts, and Goblins: A Spooky Search for Miranda's Cat," He stated in an interview. "It had witches, haunted houses, pirates, and even a giant, if I recall correctly. A truly glorious book. I read it to pieces."
Although the book is more of an adventure story than true macabre horror, it cemented a love of all things fantastical in young Nathan which would follow him into adulthood. As it turns out, the author of A Spooky Search for Miranda's Cat, Ruthanna Long, lived quite a notable and colorful life in her own right.
At a time when many women were solely homemakers, she served in the Red Cross during World War II, and broke boundaries as a woman writing and producing in radio at KNBC in Kansas City, Missouri. She later worked for many years as an editor at McGraw Hill, and authored other children's books, including various Sesame Street-themed titles and The Once-Upon-a-Time Scratch and Sniff Book — which features scents like gingerbread house, brown bread, and strawberry tarts.
Influenced by the masters of horror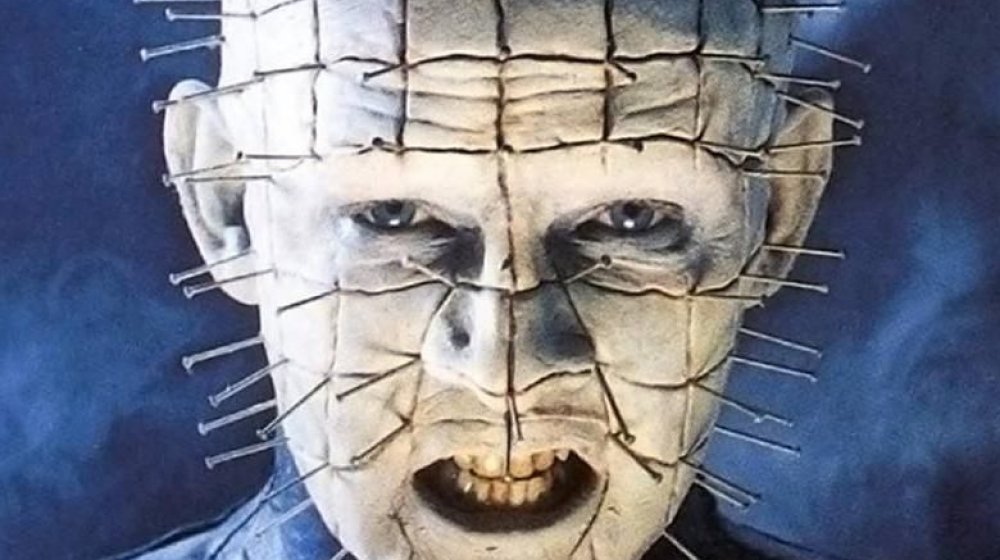 As Nathan Ballingrud matured, so too did his choices in horror authors. In an interview, he remarked, "When I was a teenager, I fell under the spell of Stephen King, of course. Then Peter Straub, Clive Barker, Robert McCammon... they were all foundational."
As any horror fan is aware, these are some must-read titans of the genre. The prolific King has published dozens of novels and hundreds of short stories, many of which have been adapted into films and TV series, such as The Green Mile, The Shining, and Misery — it's no wonder any budding horror author would be inspired.
Peter Straub is an American novelist and poet who has penned numerous horror and supernatural fiction novels, including Julia and Ghost Story — and co-wrote one novel, The Talisman, with King. He has earned numerous literary honors for his work, such as the Bram Stoker Award, World Fantasy Award, and International Horror Guild Award. English polymath Clive Barker is an author, playwright, film director, and visual artist most widely known for the spine-tingling Hellraiser and Candyman series, which have left many viewers with a lingering aversion to mirrors and dark rooms.
Where genres collide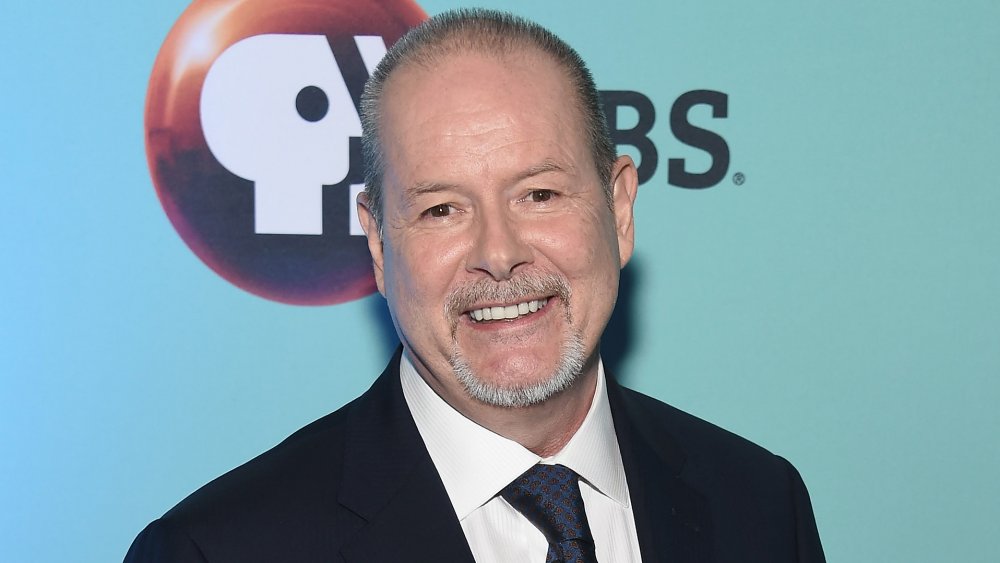 Gary Gershoff/Getty Images
Another major influence on Nathan Ballingrud's writing style is the work of American novelist Robert McCammon. Horror novels didn't really start earning mainstream acceptance until the late 1970s, and McCammon was one of the authors whose work helped usher in that trend. By the early '90s, right before Ballingrud started publishing his own short fiction stories, McCammon had three New York Times bestselling novels — The Wolf's Hour, Stinger, and Swan Song — and around 5 million books in print.
One thing all these horror authors have in common is their ability to transcend genre tropes and subvert expectations with elements of other styles. For example, McCammon's Wolf's Hour is a World War II novel combining spies and werewolves.
This combination of topics and styles clearly rubbed off on Ballingrud, as is seen on the pages of North American Lake Monsters, where working-class America meets supernatural horror. Ballingrud made this clear in an interview with Weird Fiction Review, saying, "I really admire writers who are able to marry the pleasures of genre to the ambitions of literature. I want to be able to read about monsters and also get that wonderful frission that happens when a writer touches on something deeply human."
The terror of writer's block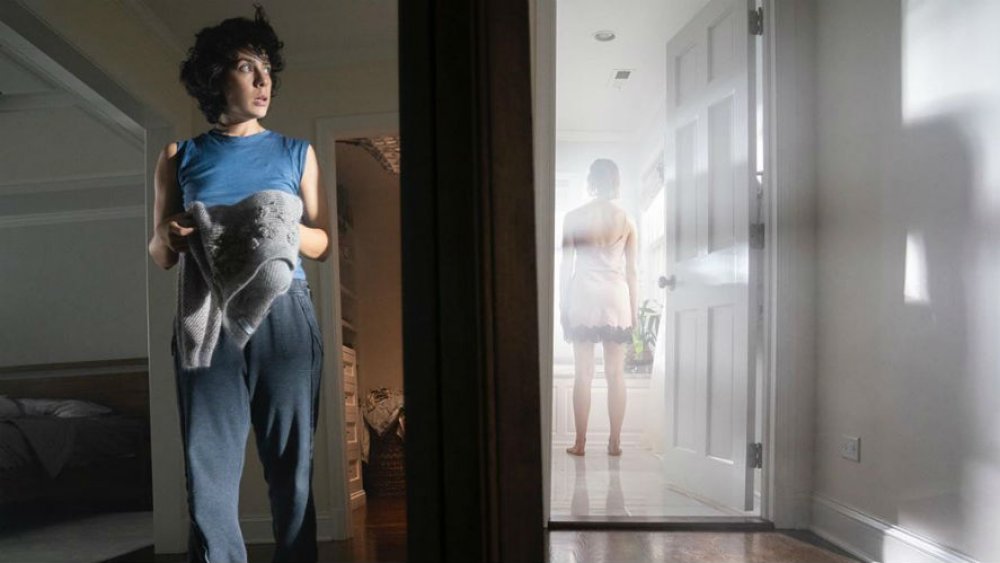 Any artist comes up against creative blocks from time to time, and Nathan Ballingrud is no exception. In fact, at one point he found himself knocked off course into a sort of writer's block which lasted nearly a decade. "I decided I didn't want to write light, ephemeral stuff," he recalled in an interview.
"For the next several years, I stopped thinking about writing," he added. "An unfortunate side effect of my little epiphany was a prejudice against fantastical fiction. I stopped reading genre for a while." If it weren't for the influence of two fellow fiction authors, Ballingrud might never have penned the stories inside North American Lake Monsters, and the Monsterland series might never have existed.
"Two writers brought me back: Lucius Shepard and James P. Blaylock," he explained. "Shepard's writing showed me how stupid my short-lived aversion to the genre was, and Blaylock rekindled that simple joy of reading about wonderful things. Pure delight. I owe so much to those guys. Needless to say, I've long shed that particular prejudice."
Monsterland's colorful influences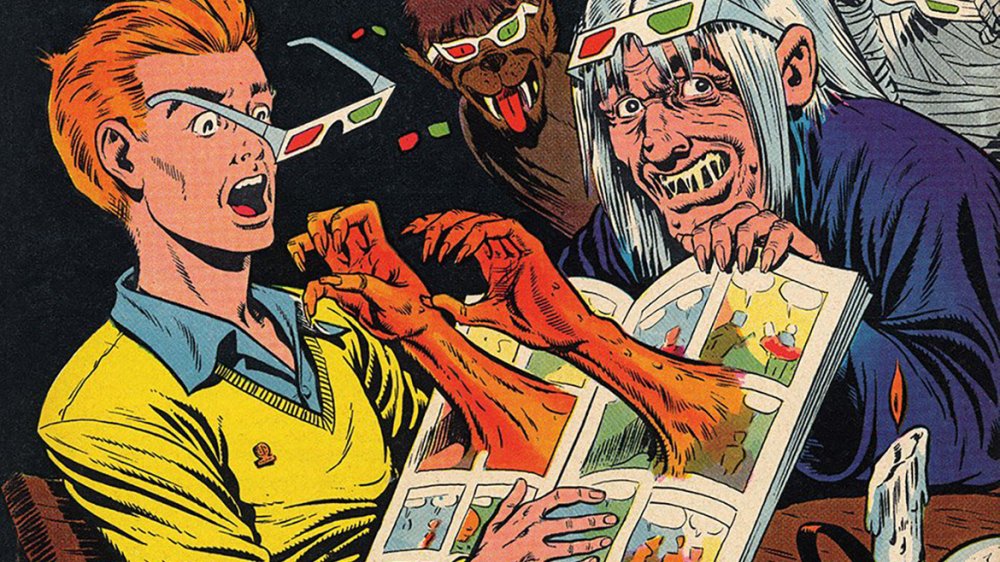 In addition to numerous authors and poets, Ballingrud has also taken inspiration from other forms of horror. "Other influences for these stories are primarily visual," he's pointed out. "EC Comics, Zdzislaw Beksinski, Mike Mignola, Charles Addams, and the animated movies of Tim Burton and Santiago Caruso."
During the '50s, EC Comics published controversial pulp comics like Tales from the Crypt and Weird Science — whose gruesome, macabre stories and images prompted various conservative groups into scapegoating them for a perceived rise in juvenile delinquency. The frenzy spread, stoking local and federal investigations and even bonfires of horror-themed comic books. 
Mike Mignola is also a contributor to the world of comics and graphic novels, most notably Hellboy for Dark Horse Comics, while artists Zdzislaw Beksinski and Charles Addams are known for their grotesque, unearthly depictions of supernatural dystopias and macabre characters. Addams became most famous for his recurring characters printed in The New Yorker starting in 1938, known as The Addams Family – the same quirky family featured in a series of hit TV shows and films. It will be interesting to see how all these visual influences play out during the inaugural Monsterland episodes.
From page to screen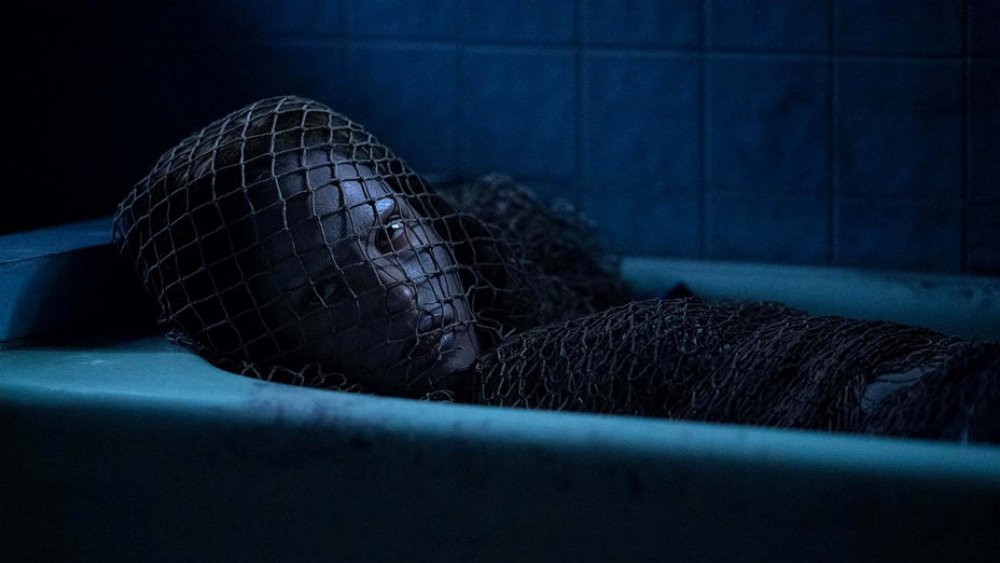 One of the best things about the horror genre is its unique ability to blend pulpy elemental pleasures with deeper subtext, often so subtly that the audience is able to appreciate the story on a surface level without ever really realizing they're engaging with a serious message. For Mary Laws, who created the Monsterland series for Hulu, Nathan Ballingrud's stories offered an incredibly compelling avenue to offer viewers more than your average horror experience.
"It's in this world called the weird tales genre, which is this really poetic, sort of profound subgenre of horror. It's not like slasher horror. This felt like it had a true feminine touch to it. It's something you don't see very often," Laws told Entertainment Weekly. "I... feel like people are being trained to be a little less forgiving of other people's humanity. I think it's really important to recognize that people are people and you can do really monstrous, really horrible things and still be human."
Monsterland attracted a scary good cast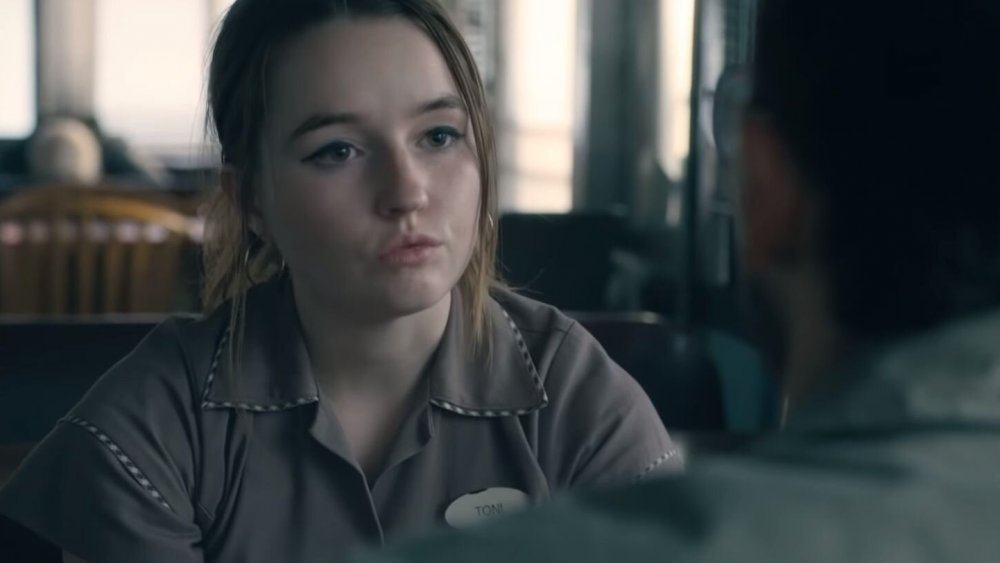 Putting together an anthology series or film can have its drawbacks — it's difficult to maintain a consistent level of quality when you're telling different stories with an assortment of unrelated characters, for one thing — but it also has its pluses, one of which is the ability to bring in interesting or attention-getting new faces on a regular basis. Monsterland has gotten off to a great start in that department, rounding up a wildly talented cast that includes Star Wars veteran Kelly Marie Tran, Luke Cage star Mike Colter, and emerging actor Kaitlyn Dever, best known to audiences for her breakout performance in the hit coming-of-age comedy Booksmart.
As Dever told Entertainment Weekly, she was drawn to Monsterland for a few reasons — one of which being the opportunity to mature away from teen roles by playing a single mom — but the show's overall subtext might have been the most important. "The whole idea of the show is trying to cope with your inner monster," she explained. "Everyone has one, and maybe it's inescapable."
Monsterland's monstrously talented effects artist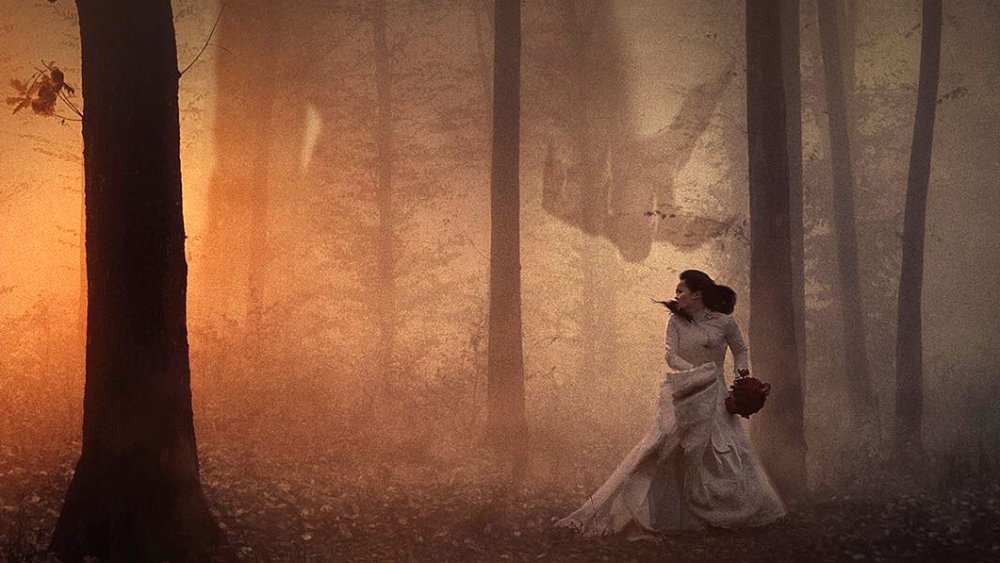 You can't make any type of film or television production without a makeup department, but horror might be more dependent on great makeup artists than most genres — it takes real skill, after all, to turn everyday people into convincingly creepy creatures. Fortunately, in addition to excellent cast and crew, Monsterland also promises to have some outstanding special effects: A well-seasoned makeup department backs the show's visual aesthetic, including veteran special effects artist Jake Garber.
A familiar name for genre enthusiasts, Garber has established his horror bona fides in the industry since the '80s, and worked on a multitude of horror sets — including Quentin Tarantino's The Hateful Eight, the 2005 remake of The Amityville Horror, and more than 70 episodes of The Walking Dead. With talent like that helping bring Nathan Ballingrud's literary creations to life, Monsterland promises to deliver a visceral visual experience in addition to well-crafted psychological thrills.
Monsterland has a killer soundtrack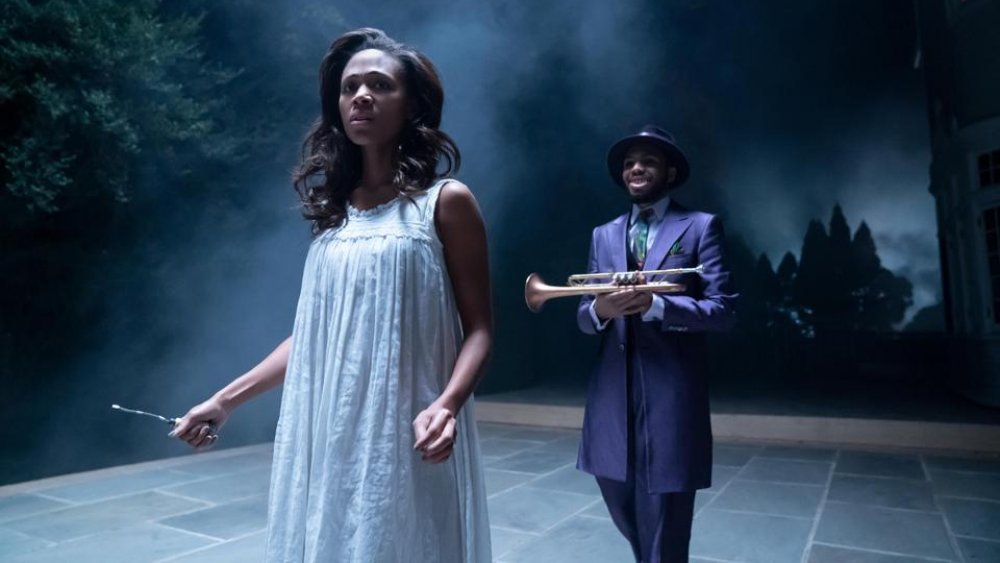 Music plays a pivotal role in the overall tone of any film or show, and has the power to transcend language barriers and cultural differences. We often don't consciously notice the soundtrack while we're watching, but it can make the difference between edge-of-your-seat suspense, unintentional comedic value, or sleepy boredom. This can be particularly true in the horror genre — just try thinking about Jaws, Halloween, or Friday the 13th without their trademark musical accompaniment — andMonsterland's music is also backed by a professional with a trove of experience.
The show's original soundtrack was composed by Academy Award-winner Gustavo Santaolalla, who has created compositions for acclaimed films and shows like Brokeback Mountain, Babel, Narcos: Mexico, The Motorcycle Diaries, The Last of Us, and The Book of Life. Like the show itself, a soundtrack album collecting some of Santaolalla's work for Monsterland will be released October 2, 2020.