The Jaime Lannister Scene In Game Of Thrones That Went Too Far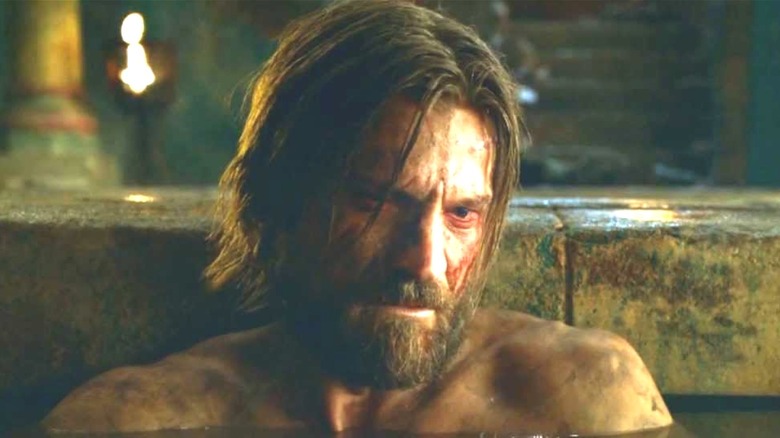 HBO
"Game of Thrones" became an instant hit when it premiered on HBO in 2011. Based on the best-selling "A Song of Ice and Fire" books by George R.R. Martin, it takes place in the fictional land of Westeros where monsters, dragons, and betrayal lurk around every corner. The series had won multiple awards over its eight seasons, and though many are upset with how things ultimately ended, it is still considered one of the best HBO shows of all time, according to Esquire. 
"Game of Thrones" definitely does not play it safe, and viewers are often subject to uncomfortable and downright disturbing scenes. From the Red Wedding — where Catelyn Stark (Michelle Fairley), Robb Stark (Richard Madden), and Talisa Stark (Oona Chaplin) are slaughtered — to Ramsay Snow (Iwan Rheon) marrying and soon raping Sansa Stark (Sophie Turner), there is no shortage of brutal and controversial moments that will never be forgotten. These include one scene involving one of the show's other major characters, Jaime Lannister (Nikolaj Coster-Waldau). 
Jaime assaults Cersei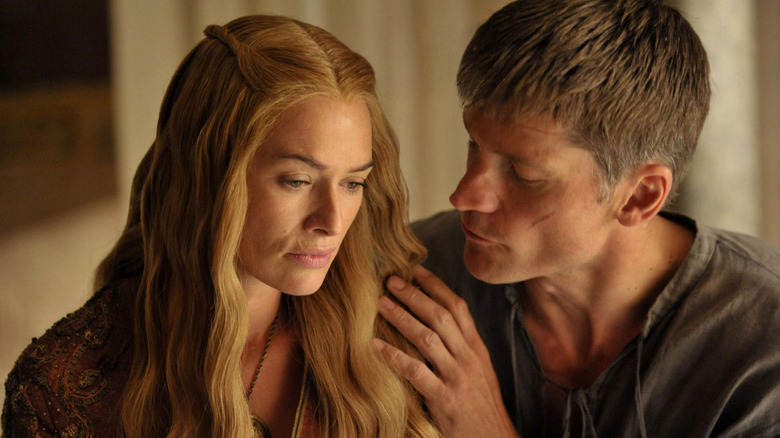 HBO
The relationship between Jaime and Cersei Lannister (Lena Headey) has been controversial from the start. Their incestuous affair cripples and nearly kills Bran Stark (Isaac Hempstead Wright) after he discovers them, and it puts the cruel Joffrey Baratheon (Jack Gleeson) on the throne despite his true parentage. 
It is Jaime's toxic love for his sister that makes him do something horrible — aside from pushing Bran off the tower. In the Season 4 episode "The Breaker of Chains," Jaime finds Cersei in the sept, mourning over the loss of Joffrey following his murder. In an attempt to comfort her, Jaime tries to be intimate, but she rejects him. This doesn't sit well with Jaime, and despite Cersei's protests, he assaults her right next to their son's body. 
The scene is uncomfortable to watch, particularly when you can hear Cersei repeatedly saying "stop." The act shows that Jaime feels entitled to Cersei and has no respect for her grief, and this attitude tarnishes his budding redemption arc. 
It is played slightly differently in the book. Jaime is not present during Joffrey's wedding or death, and it is the first time he has seen Cersei since their separation. Though she is initially uncomfortable, Cersei embraces Jaime. George R. R. Martin previously revealed that Cersei is triggered with emotion, sparking a mutual passion between her and her brother. By putting Jaime in King's Landing early, "they changed the context of that scene," Martin explained, as quoted by The Daily Beast.