What Is The Piano Song They Sing In AHS: Double Feature Episode 3?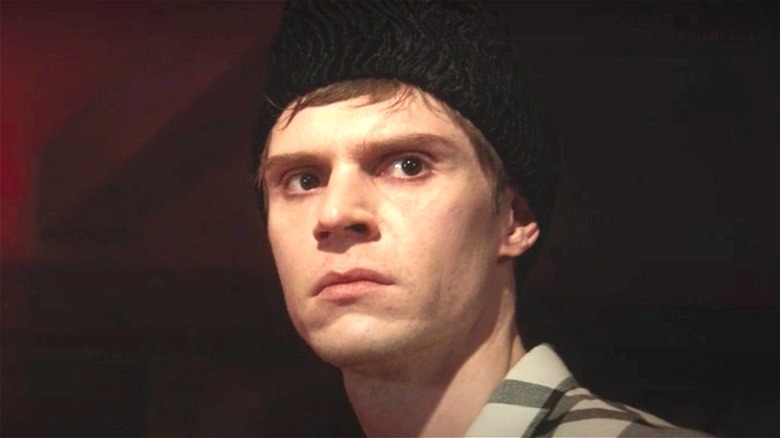 FX
For a terrifying anthology series, FX's "American Horror Story" has featured a ton of musical interludes over the years. From Stevie Nicks performing for the "Coven" witches to Elsa Mars (Jessica Lange) covering Lana Del Rey's "Gods & Monsters" in "Freak Show," the series often crosses over into "Glee" territory.
Two of the three episodes of "Double Feature" that have aired so far have included karaoke performances from Austin Sommers (Evan Peters) and Belle Noir (Frances Conroy). The talented duo frequents The Muse, a piano bar and restaurant in Provincetown, usually to the indifference of patrons. When Ursula (Leslie Grossman) arrives, however, she is openly irritated by their dramatic karaoke number.
"God, if I wanted to listen to a s****y Captain & Tennille cover band, I would have just killed myself because I'm sure that's what's playing on an infinite loop in hell," she exclaims, abruptly ending their ballad. 
Later, Belle tells Mickey (Macaulay Culkin) to kill Ursula because of her attitude. "I don't like it when people criticize my singing," she deadpans.
So, what piano song caused Ursula to snap on the latest episode of "Double Feature"?
Too much, too little, too late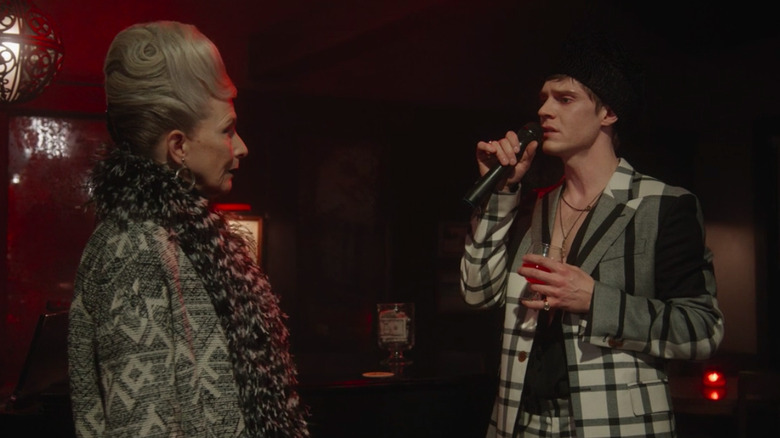 FX
In true "American Horror Story" fashion, the karaoke song is an unexpected hit from 1978. "Too Much, Too Little, Too Late" is an R&B collaboration by Johnny Mathis and Deniece Williams. The breakup ballad is a simultaneously mature and depressing look at the end of their fictional relationship.
The duet remained at Number One on the Billboard Hot 100 pop chart for a week after it was released as a single. While Williams was still at the start of her musical career, this song's success marked a return to the limelight for Mathis. Attempting to replicate the hit, the duo collaborated on a few more songs — including the theme song for "Family Ties." However, "Too Much, Too Little, Too Late" remained their biggest hit together (via Stereogum).
Who could've predicted that, decades later, the single would be performed at a coastal karaoke bar by two pill-popping vampiric prodigies on a campy horror TV show?