What Song Do They Sing In AHS: Double Feature Episode 1?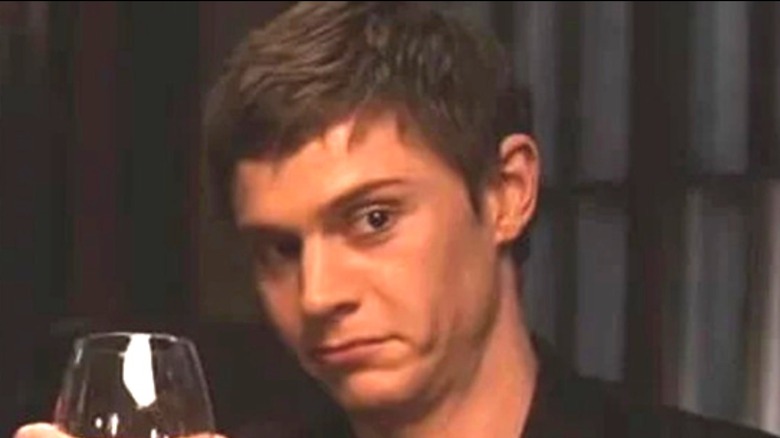 FX
"American Horror Story" has returned for its landmark 10th season, "Double Feature," with two new episodes, which are available to stream on Hulu.
The first episode, "Cape Fear," follows the Gardner family as they arrive in Provincetown, Massachusetts, from New York City for a three-month stay. Harry (Finn Wittrock) is a writer who's working on a pilot but is experiencing writer's block. One night, he leaves his pregnant wife Doris (Lily Rabe) at home and goes out to a bar and restaurant called the Muse. While at the Muse, he meets local writers Belle Noir (Frances Conroy) and Austin Sommers (Evan Peters), who are introduced in a really excellent way.
The first time we see these two characters, who are about to change Harry's life, they're on a stage at the Muse doing live-band karaoke. They look and sound really good together –- If Peters recorded a covers album, we would stream it constantly –- and Harry is enjoying it. The duet Belle and Austin are singing is a chart-topping classic single by two country music icons.
They're singing Islands in the Stream by Kenny Rogers and Dolly Parton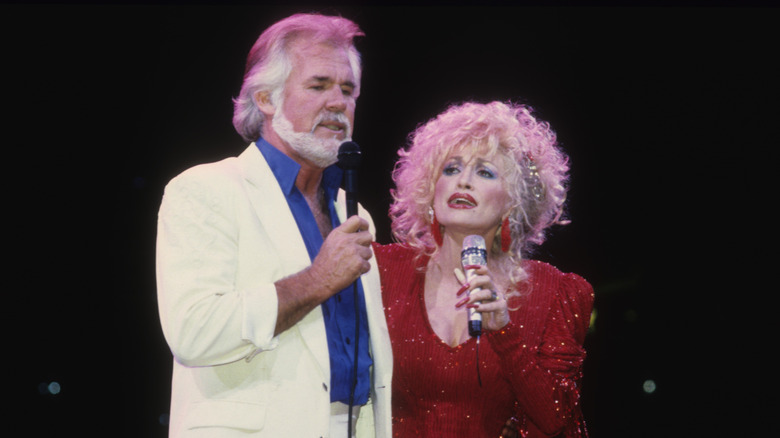 Jim Steinfeldt/Getty Images
The smooth song the P-Town local celebrities are singing is "Islands in the Stream" by Kenny Rogers and Dolly Parton. It's a classic soft rock-country pop song from 1983 that reached No. 1 on three different Billboard charts: the country chart, the adult contemporary chart, and the flagship Hot 100. It was written by "Stayin' Alive" singers the Bee Gees.
It was a monster hit that's left a significant legacy. In 2005, it was named the greatest country duet of all time by CMT. And it formed the backbone of another huge hit that's even better known among millennials than the original: Pras' 1998 hit "Ghetto Supastar (That is What You Are)," which uses an interpolation of the chorus of "Islands in the Stream" for its own chorus.
Rogers, who died in 2020 at the age of 81, almost passed on the song, according to Taste of Country. That changed after songwriter-producer Barry Gibb persuaded him that Parton should also sing on it. Gibb got Parton on board, and the rest is history.
The "Islands in the Stream" duet isn't the first time Evan Peters has sung on "American Horror Story." In the fourth season, "Freak Show," his character Jimmy Darling sings Nirvana's "Come As You Are."