Is Wonder Based On A True Story?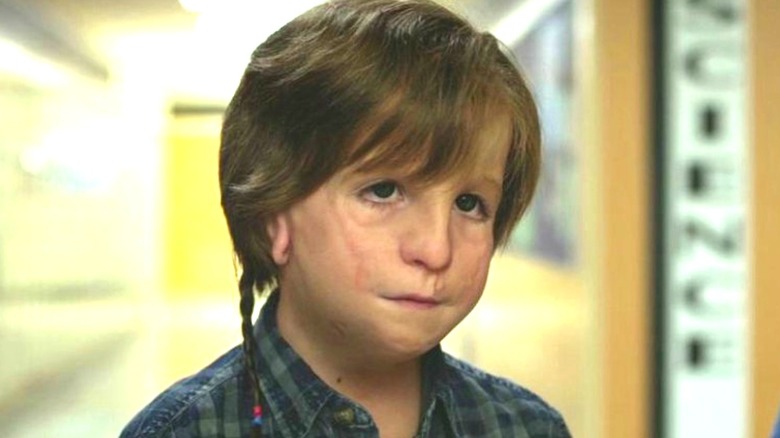 Lionsgate
When "Wonder" initially released in 2017, the family drama won over numerous fans and critics. The movie, which stars Jacob Tremblay as the main character, August "Auggie" Pullman, along with Julia Roberts and Owen Wilson as his parents, grossed $305 million against its $20 million budget (via Box Office Mojo). Currently, the movie holds an 86 percent score on Rotten Tomatoes. The film, which is based on a novel of the same name from author R.J. Palacio, deals with the life of 10-year-old Auggie, who has a facial deformity called mandibulofacial dysostosis. Although Auggie gained much of his education through home school, his parents decide to enroll him in a private middle school. 
Through Auggie's experience in school, the film tackles the subjects of friendships, bullying, and the choice of kindness. As some critics have noted, "Wonder" tries to forgo telling an oversentimental tale to tug on hearts for one that aims to ground itself in a bit more realism (via The Detroit News). And thanks to this aim, it may have caused some fans to question if the movie is based on a true story?
"Wonder" is inspired by a real-life incident and a Natalie Merchant song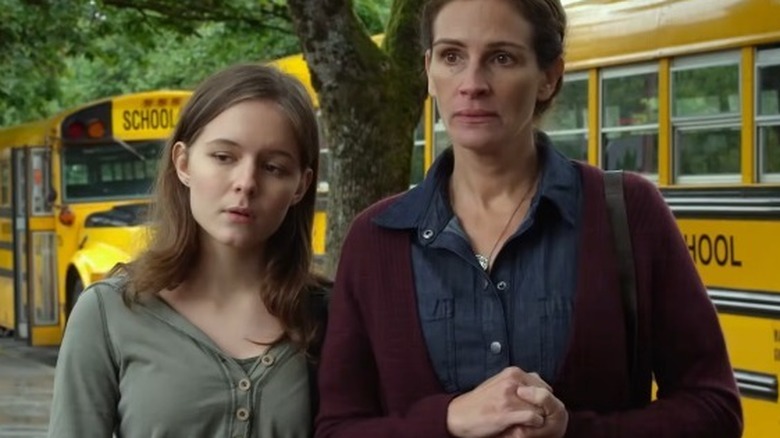 Lionsgate
"Wonder" isn't based on one particular true story, but its origins do stem from a real-life incident that the novel's author, R.J. Palacio, once had. According to ABC News, Palacio and her two sons encountered a little girl with a cranial facial disorder. Her youngest son, who was three at the time, began crying hysterically. In haste, Palacio tried to push the stroller her son was in away to protect the girl from her son's reaction. Instead, she caused a scene that she regretted.
"It was terrible, and I was so mad at myself for the way that I handled it," Palacio said. "For the rest of the day, I just kept thinking about all the things I wished I'd said and done."
Per MLive, Palacio listened to "Wonder," a song written by Natalie Merchant later that same day. She focused on the song's lyrics and began work on her first "Wonder" novel. Given what Merchant's song is about, it's not hard to see why Palacio became inspired. While speaking on the Mastertapes series for BBC Radio, Merchant said that her song "Wonder" was based on twin children she knew that had a congenital disease. The song is included in the "Wonder" movie soundtrack.